Today I'm absolutely thrilled to announce Ably's $70M Series B co-led by Insight Partners  and Dawn Capital LLP. We've grown immensely since I shared details of Ably's Series A funding in 2020. Back then we reached 50 million devices per month. Our mission is to become the definitive infrastructure of the internet, so we set ourselves the goal of reaching one billion devices by 2025, which felt like an insurmountable challenge at the time. But our everyday digital experiences are in the midst of a realtime revolution. Today we reach 250 million devices per month and we're on track to hit our goal two years ahead of schedule in 2023!
In the same way that content delivery networks underpin large parts of the internet, Ably is the invisible platform and infrastructure layer that powers synchronized digital experiences in realtime at speed and at scale. That's why organizations choose Ably to build, extend, and deliver powerful realtime digital experiences.
With this investment we're laser focused on solving the next-level realtime problems of data synchronization at scale for digital experiences. We're accelerating our investment in the infrastructure that underpins the realtime revolution so we can continue building the platform to power synchronized digital experiences in realtime in 2023 and beyond.
Help us power realtime experiences for one billion people by 2023. We are hiring across all teams, check out career pages.
What's changed: synchronizing data in realtime is now business critical
Five years ago myself and fellow co-founder Dr Paddy Byers, Ably's CTO, had a clear vision that realtime interactions would underpin rather than just augment our everyday digital experiences. This required a focus on dependability. As developers began building on Ably, we saw that they often had realtime requirements for maybe one or two specific features. But over time, as the realtime revolution has gained momentum, those requirements have extended to entire products and platforms.
HubSpot, one of our earliest customers, initially migrated to Ably to power live chat between thousands of businesses and their customers across 120 countries. Over time HubSpot's realtime requirements grew beyond live chat to encompass other elements of its solution. Ably's platform became the unified, organization-wide way to power any realtime data synchronization requirement now and in the future. We're seeing this happen again and again with our customers.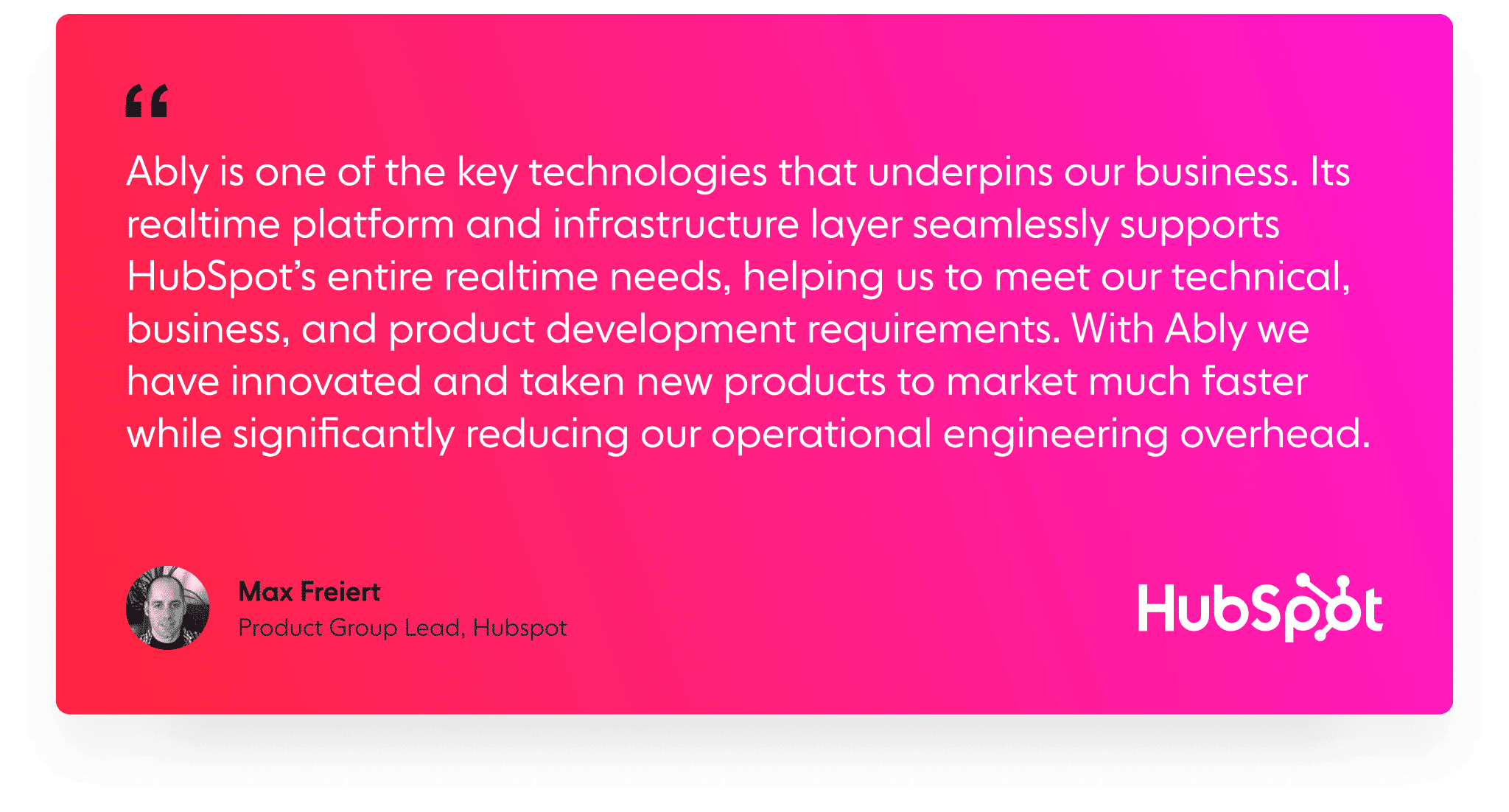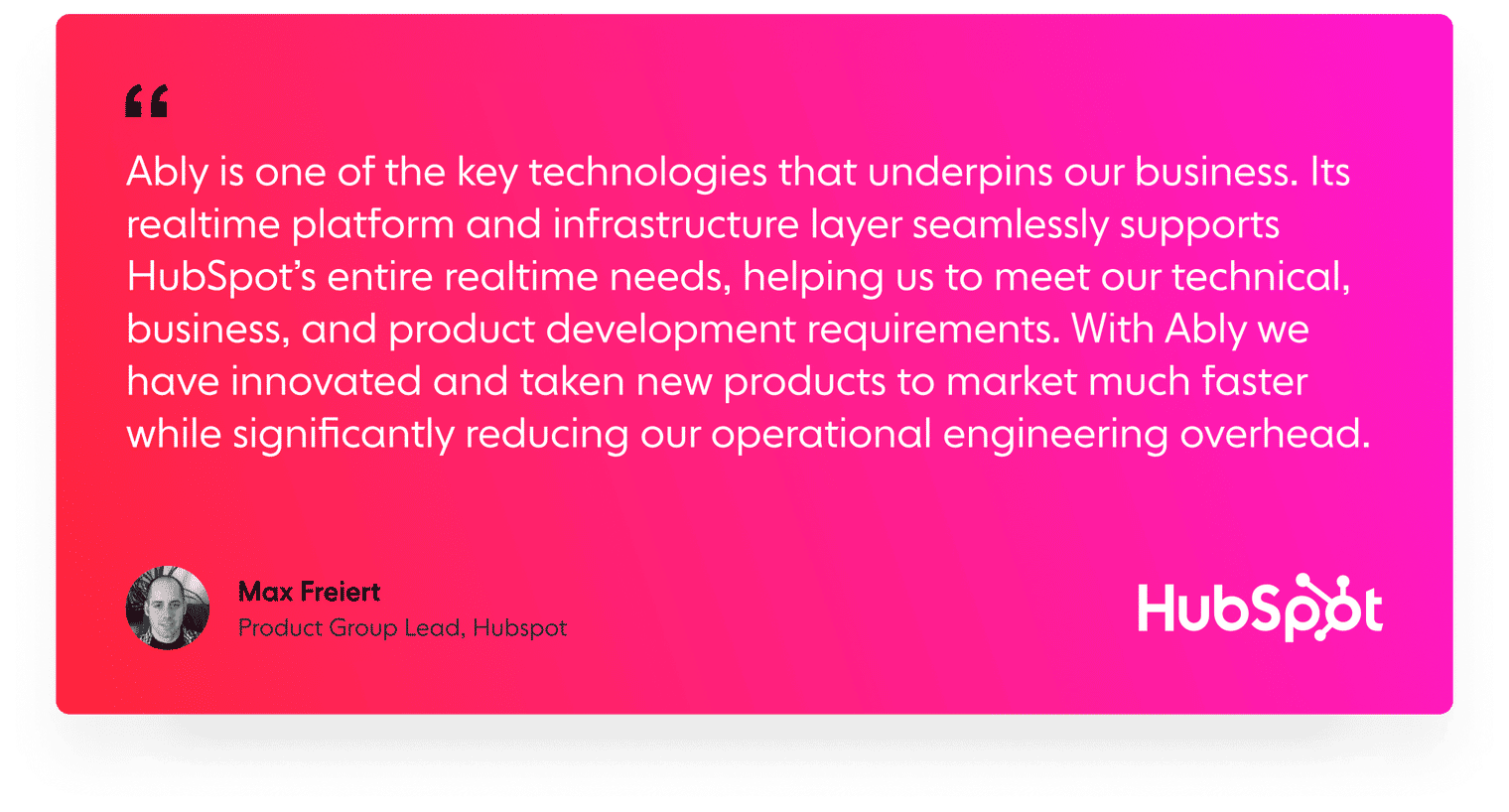 Over the past year we've also witnessed first-hand how organizations across industries are realizing they must keep up and synchronize their digital experiences in realtime in order to transform and remain relevant within a wider shift to event-driven architectures. It really is amazing how fast both our customers and Ably itself has grown in the last 12 months: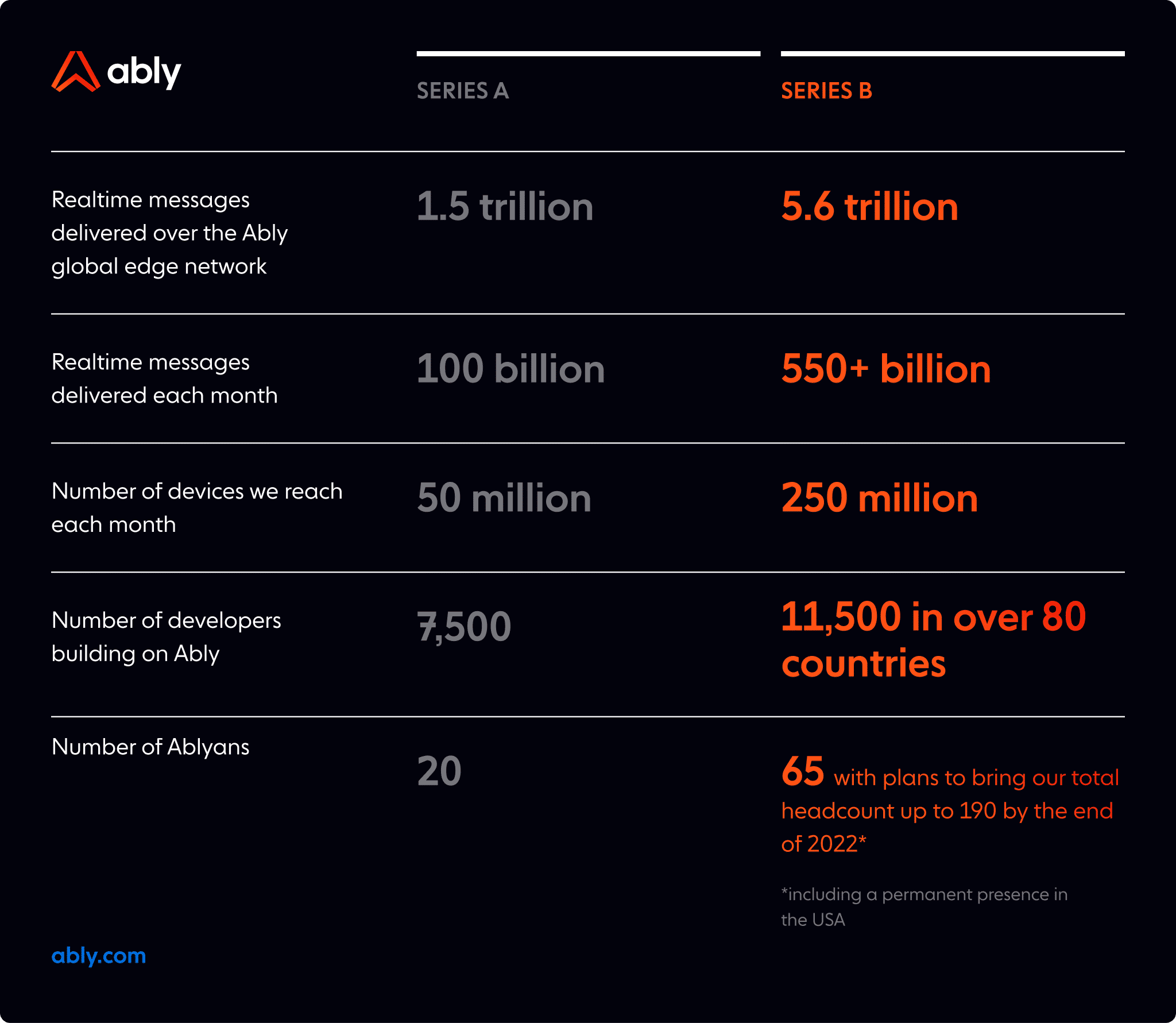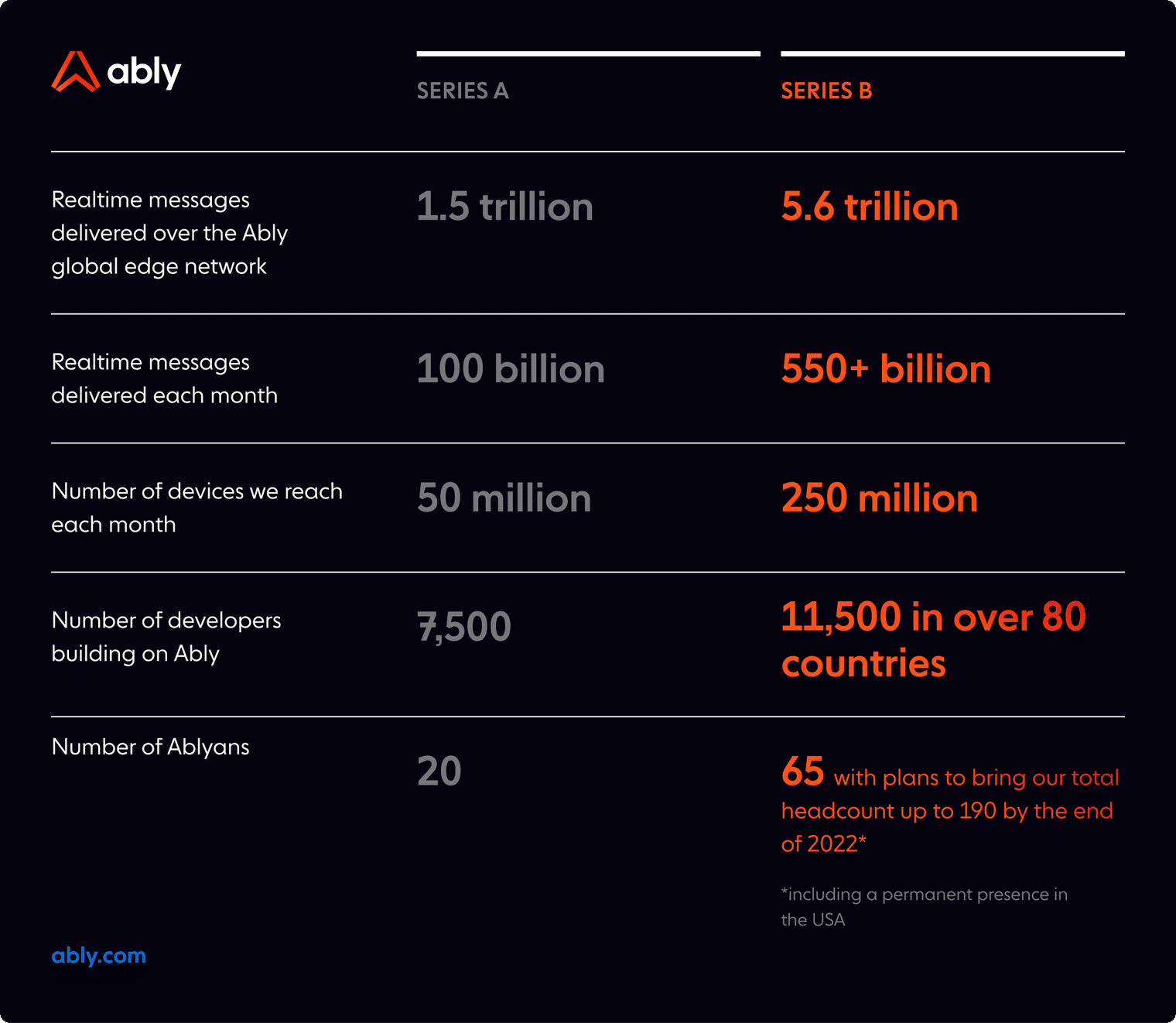 Today our vision is finally a reality: synchronizing data in realtime is business critical, whether for a platform focused on developer productivity, a global sporting event, or a technology solution for urgent care providers.
Yet, at the same time, most don't have the in-house expertise nor the time to do this efficiently at scale. And building their own realtime capabilities at scale is risky, complex, costly and time consuming. Ably simplifies this, enabling organizations to deliver feature rich realtime digital experiences at scale. As a result, they speed up innovation, reduce time to market, and grow revenue.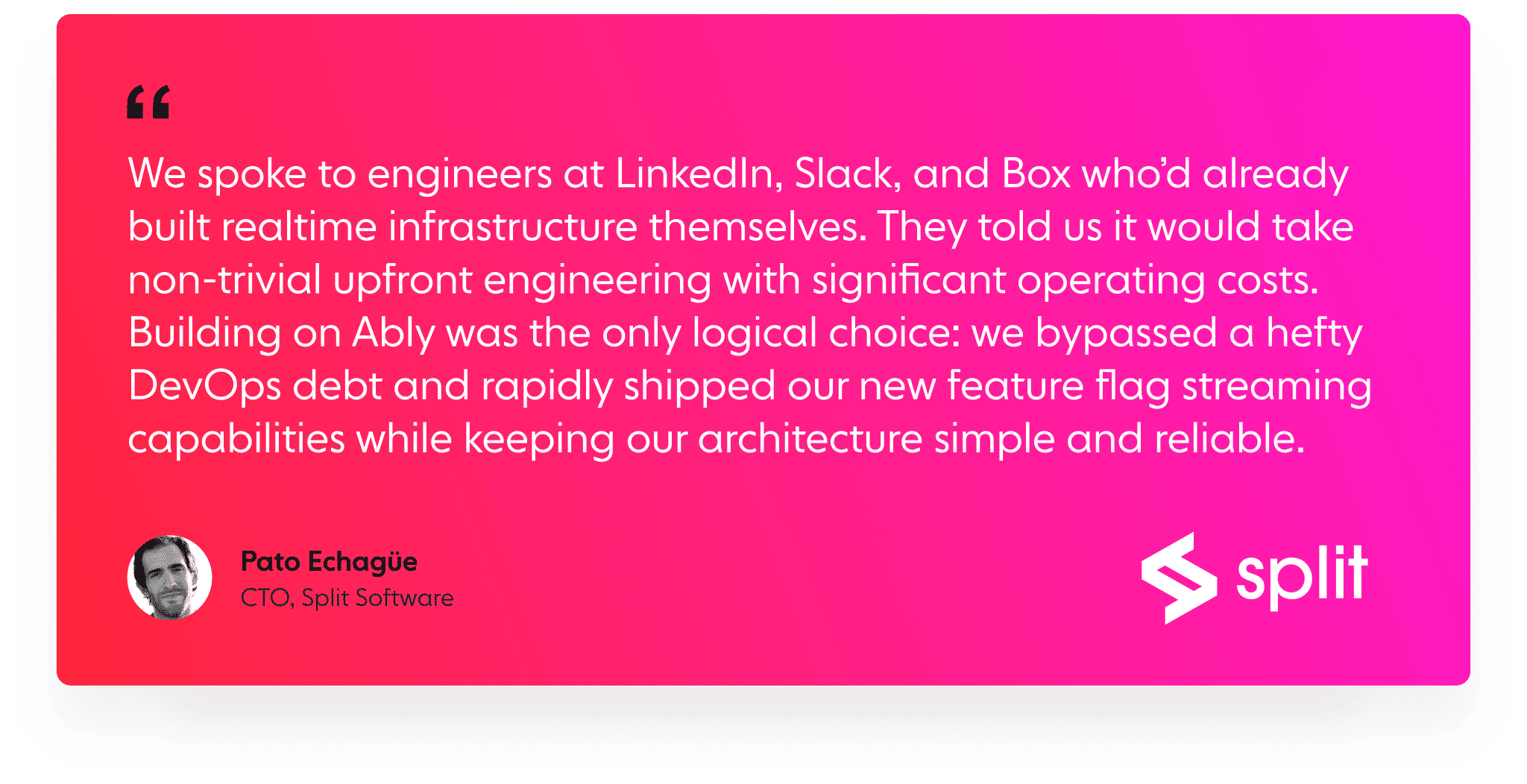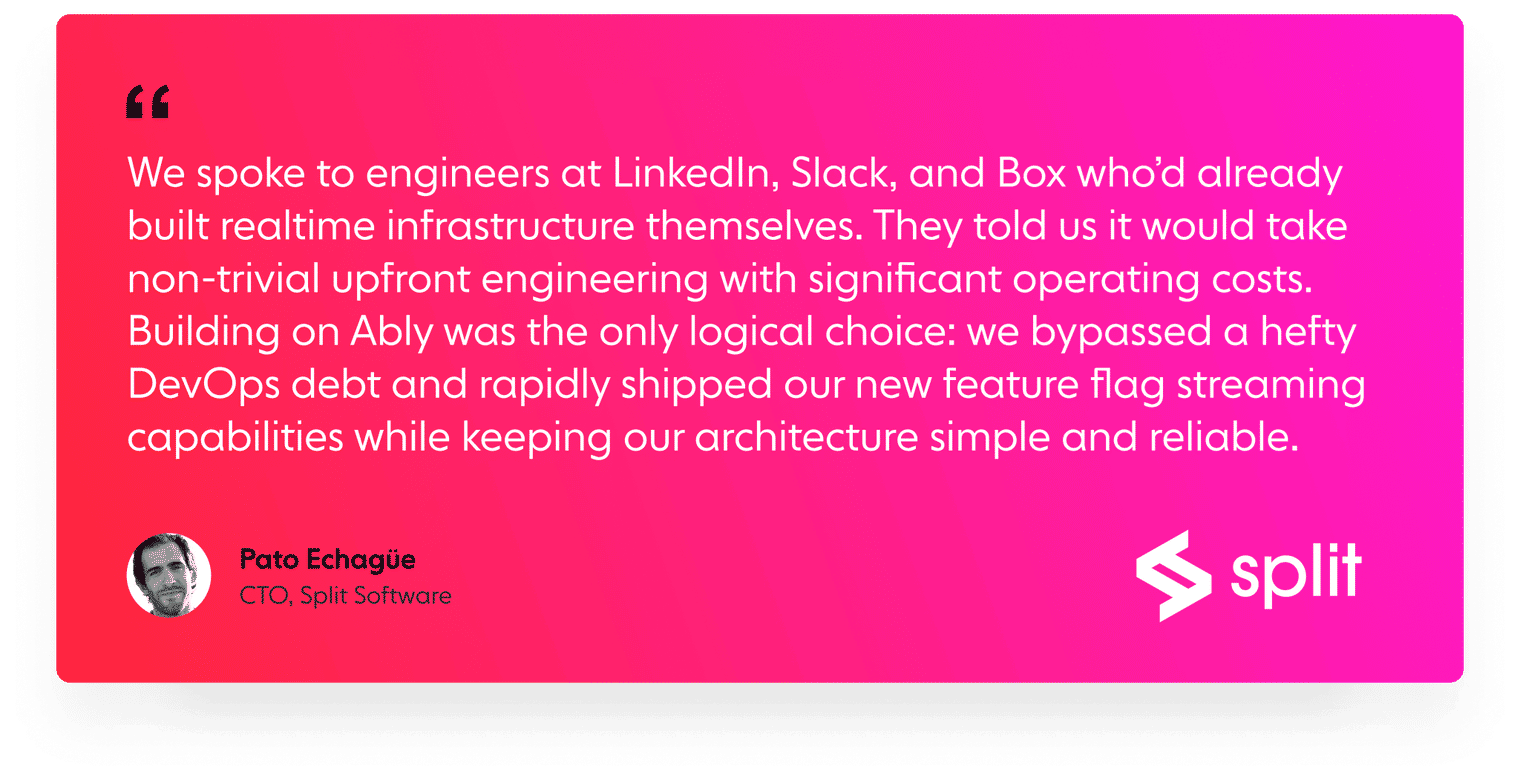 What hasn't changed: our focus on developers who care about their users
Ably has always strived to remove realtime complexity for developers while providing an unrivalled quality of service for their end-users. We started out solving the core realtime communication problem by making technology decisions to provide a global edge network engineered for performance, integrity, reliability, scale, and ease of use. But we're not done.
With wider adoption of realtime data synchronization and the rise of synchronized digital experiences, we see new realtime complexity on the horizon. It's our mission to abstract this complexity away for developers so they can build the digital experiences that come next without worrying about infrastructure. Our Series B funding allows us to focus on this mission.
While Ably already guarantees delivery of trillions of messages per year for millions of devices worldwide, the opportunity ahead is much larger for Ably than it was when the company was started five years ago. We're incredibly grateful for all of our customers who've supported us and we feel privileged to partner with them, especially those that have trusted us as we've grown.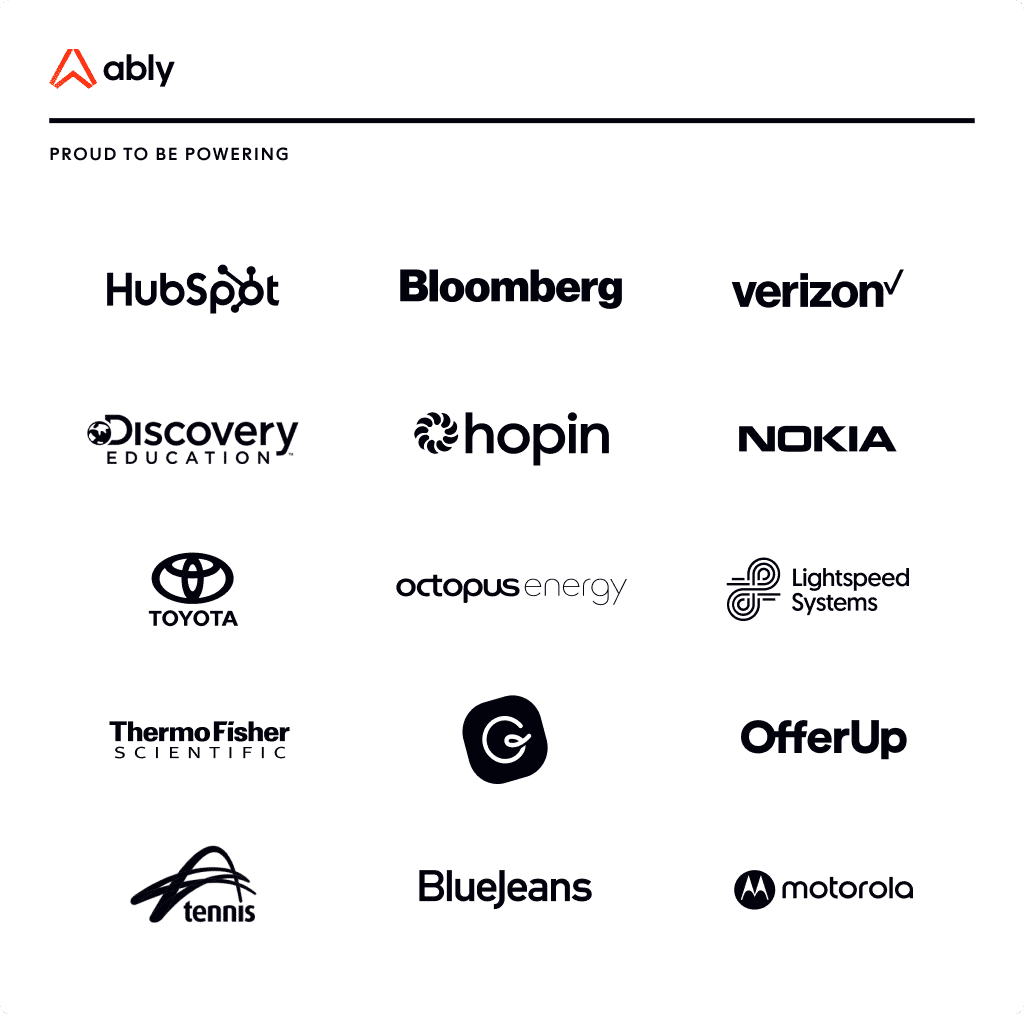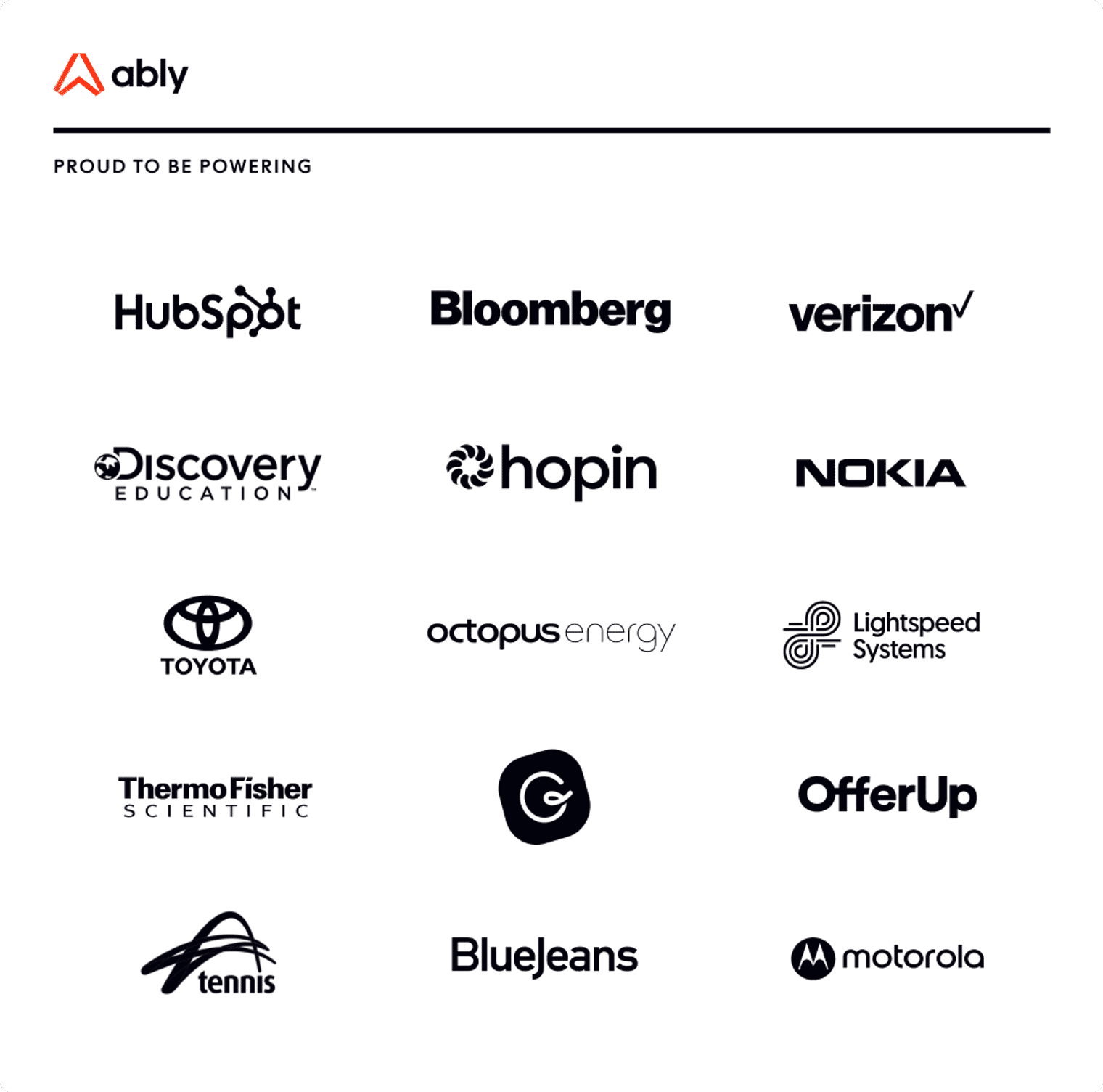 If you want to join an ambitious team that is on a mission to empower developers everywhere to deliver next-generation realtime digital experiences, then check out our careers page and get in touch.