Case Studies
Experity
A leading provider of integrated technology solutions for urgent care providers, Experity is a trusted business partner of more than 5,700 on-demand healthcare practices across the US. Its connected solutions enable innovation and efficiency in urgent care, to underpin a superior care experience for an average of 64,000 patients each day.

Benefits at a glance:

1 Day to proof of concept

3 Weeks to a live implementation

100s Of hours of developer time saved
Experity chose Ably for its ability to work seamlessly with Kakfa, reliably delivering critical data to the realtime BI dashboards that enable urgent care providers to drive efficiency and enhance patient care - by deploying urgent care professionals and resources according to 'in the moment' demand.
Experity's BI dashboard is a vital aspect of its proposition for urgent care providers, offering rapid access to the data they need to make optimum use of expensive healthcare specialists while enhancing the patient experience – for instance by reducing wait times and ensuring the right doctors are deployed to the right clinics according to overall demand and patients' individual needs.
However, given the time-sensitive nature of urgent care, it was vital that the dashboard not only gave the ability to instantly interrogate and visualize historical data, but also provided users with a reliable, realtime view of both the availability of doctors and emerging demand for care across multiple locations. This realtime view is at the heart of the dashboard's value proposition because it gives urgent care providers the ability to optimize use of resources in the moment – ensuring they can deploy urgent care specialists to the clinics where they can have the greatest impact on patient care.
CHALLENGE: The data behind Experity's dashboard is drawn from multiple sources and processed in Kafka. However, with no native means to then deliver that data to dashboards direct from Kafka streams, it needed a realtime solution for the last mile that at least matched Kafka's guarantees. Initially, it had relied on batch processing, but it simply wasn't fast enough, despite significant effort from Experity's developer team.

Andrew Hanisch, System Architect at Experity explained: Realtime was a requirement from the beginning, so whatever approach we took needed to offer at least the same guarantees as Kafka in terms of speed, reliability and integrity. Despite serious effort and the costs that go with that, the team had been unable to make batch processing fit the bill.

It was clear that Experity needed to find a new solution and, what's more, a concerted effort to reduce OPEX by moving over to managed services - for instance AWS for processing capacity – meant it wanted a realtime HIPAA compliant solution that would essentially look after itself. We don't want to be messing around managing infrastructure, we want to focus on developing the urgent care solutions that our clients rely on.

SOLUTION: Fortunately, the ideal solution was close at hand, with Ably already in use and trusted within the organization. Offering seamless integration with Kafka and extending the same guarantees around realtime performance, integrity and availability, as well as HIPAA compliance, it promised to be a game changer for Experity.

Implementation couldn't have been easier. A proof of concept was completed in one day, and the refreshed dashboard, now offering true realtime, was live just three weeks later.

Andrew said: Kafka does the big ingress, crunching data, and then we use Ably for last-mile. Ably was the only solution out there that ticked all the boxes and it was incredible really that we managed to deliver it so quickly. But then, realtime is easy when you have a provider like Ably. The fact that I was able to do it in three weeks, as a solo engineer, says it all.

BENEFITS: The decision to rely on Ably to power the realtime connection between Experity's Kafka streams and its client dashboards has enabled it to stand out from the competition – transforming the dashboard from a useful source of BI, into a realtime resource planning and optimization system for urgent care providers. No other healthcare provider has anything like this, Andrew confirmed.

Experity's clients love it, since the dashboard now gives them the ability to make better resourcing decisions based on realtime demand. As Andrew explained: Urgent care providers can now see, in the moment, which clinics are light, which are heavy and make immediate operational decisions about clinic staffing. In terms of efficiency and the patient experience, it is transformative for our customers.

On top of that, Andrew's ability to integrate Ably with Kafka streams and deliver a live realtime implementation in just three weeks represents a huge saving, compared with the months of time and effort that would be required to build its own solution - and freed Experity's developer teams to focus on service innovation.
Ably is awesome. It was a life-saver for me. Not only was it the only HIPAA-compliant realtime solution capable of integrating with Kafka streams and giving us the performance guarantees we need, but the set-up was just incredibly straightforward. It instantly transformed the value of the dashboard for our customers. - Andrew Hanisch, System Architect, Experity
For Experity customers, confidence in the dashboard and the data it delivers is crucial. Any change in the data – for instance new patient check-ins, or decisions around the deployment of urgent care professionals – needs to be immediately visible and support a consistent, universal fan-out to dashboard users in multiple clinics.
Andrew explained: When someone makes a decision in one clinic, everyone else needs to see it immediately. Giving everyone the same insight, at the same time, enables better, data-based collaboration and in the moment resource planning because everyone is on the same page.
Ably supports that requirement effortlessly, its predictable performance ensuring that median global latencies and bandwidth are always within specific operating boundaries – so all a client's dashboards are updated at the same time. As a result, Experity customers can have any number of users viewing the dashboards in any number of locations, seeing the same data and understanding it.
Urgent care is about confidence. Experity customers need to have confidence that the data they are seeing is real because it is the basis for critical decisions – every one affecting patient care and opening up the associated liability risks.
Ably was the ideal solution here too. Its system architecture is designed to maintain end-to-end message integrity, which underpins guaranteed message delivery and guaranteed message ordering. As a result, dashboard users can operate in the certainty that they have the full picture at the fingertips – with updates always delivered to every dashboard, and always in the right order.
At the same time, Ably's channel rewind feature ensures that users logging into the dashboard can see the full picture immediately – not just what is happening now, but what has just happened. That's because, when a user logs in, they connect to a realtime channel as if they connected in the past, with a browser request instantly updating the dashboard with the most recent update.
It goes without saying that reliability is business critical for Experity. Adopting its dashboard for realtime resource optimization precipitates workflow changes – with customers reliant on the dashboard, any outage would cause disruption, potentially affecting patient care.
That made Ably's fault tolerant platform, which can continue to operate even if a component, or multiple components, should fail, a key buying criteria for Experity – and has ensured that Ably is among the most reliable components in its stack.
Andrew said: The majority of our customers rely on the realtime dashboard, so any failure would be a serious issue. Ably is so solid, it's 100% reliable.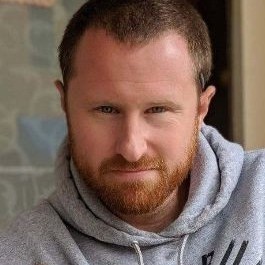 The Ably Realtime Advantage
---
1
Day to proof of concept
3
Weeks to a live implementation
100s
Of hours of developer time saved
5,700
On-demand healthcare practices in the US
64,000
Patients cared for each day