Yesterday, Thursday 15th September, Adobe agreed to buy the collaborative design tool Figma for $20bn. Figma is a browser-based tool that enables team members to work together simultaneously to create, modify and comment upon designs in realtime. It's part of a new breed of online tools that enable the creative process to be live and collaborative.
Figma was rumored to be in the running for acquisition by Microsoft, and Adobe has paid top price to snap it up. The purchase price is higher even than Facebook's $19bn acquisition of WhatsApp, double Figma's value in the most recent funding round, and 50 times its ARR.
Shantanu Narayen, chairman and CEO of Adobe, said, "The combination of Adobe and Figma is transformational and will accelerate our vision for collaborative creativity."
The price Adobe has paid suggests that this might not be an acquisition designed to remove Adobe's XD's main competitor by asset stripping it and closing it down. It seems more likely that Adobe has bought the platform and the engineering skills behind Figma to use their technology rather than continue to build XD. (In a simplistic breakdown, each employee is valued in the region of $20m).
The growth of shared, live collaborative experiences is highly competitive. Figma's approach to multiplayer is clearly infrastructure-heavy and relies on a different skillset and architecture than a traditional single-user design tool.
We recently published an article that outlines some of the difficulties in converting a single-user app to support live, multi-user collaboration. To deliver such an app you need a realtime system that is predicated upon consistently low latencies, data integrity (ordering and guaranteed delivery), fault tolerance, availability, and scalability. Not every organization is geared to handle the complexity of building dependable and uninterrupted experiences.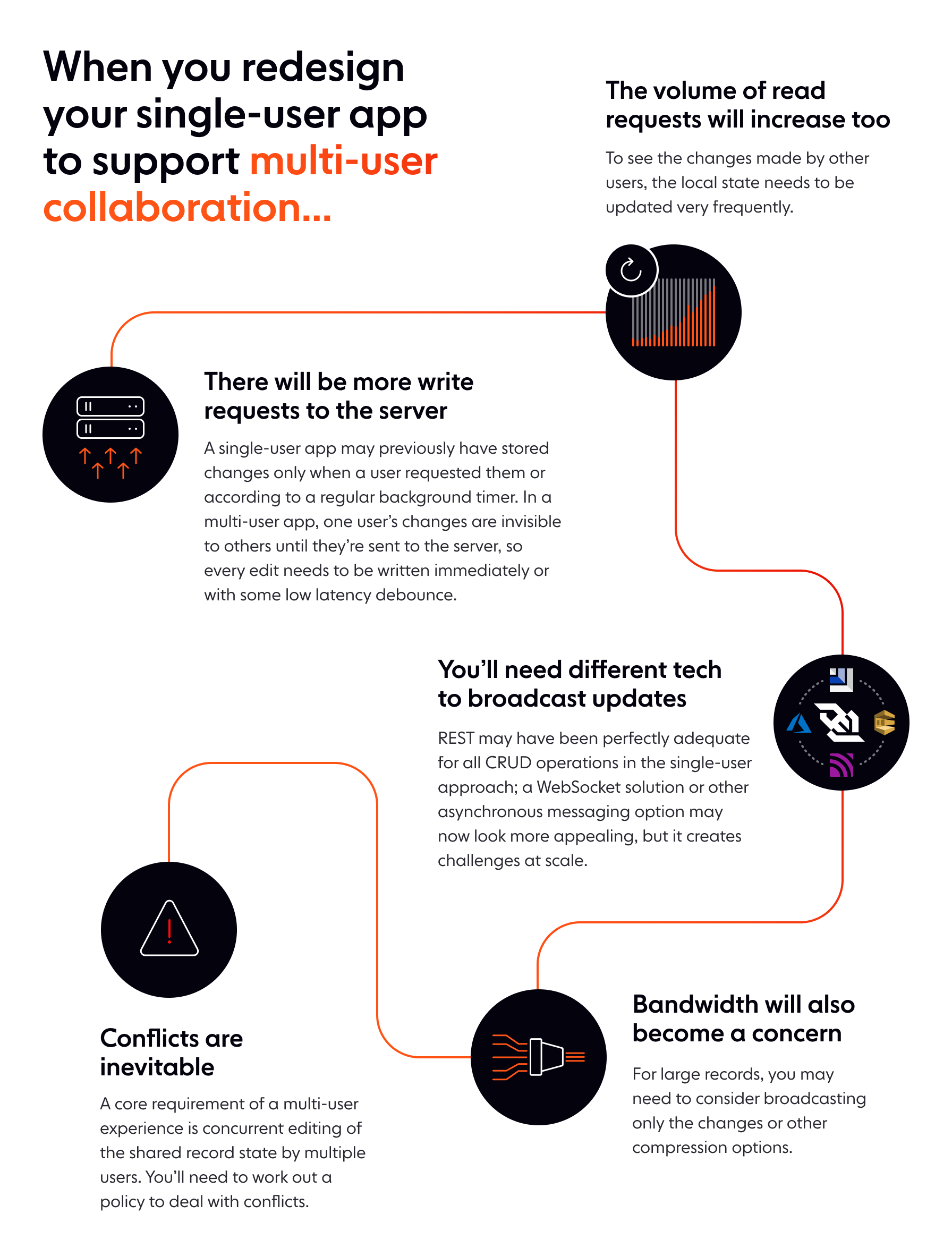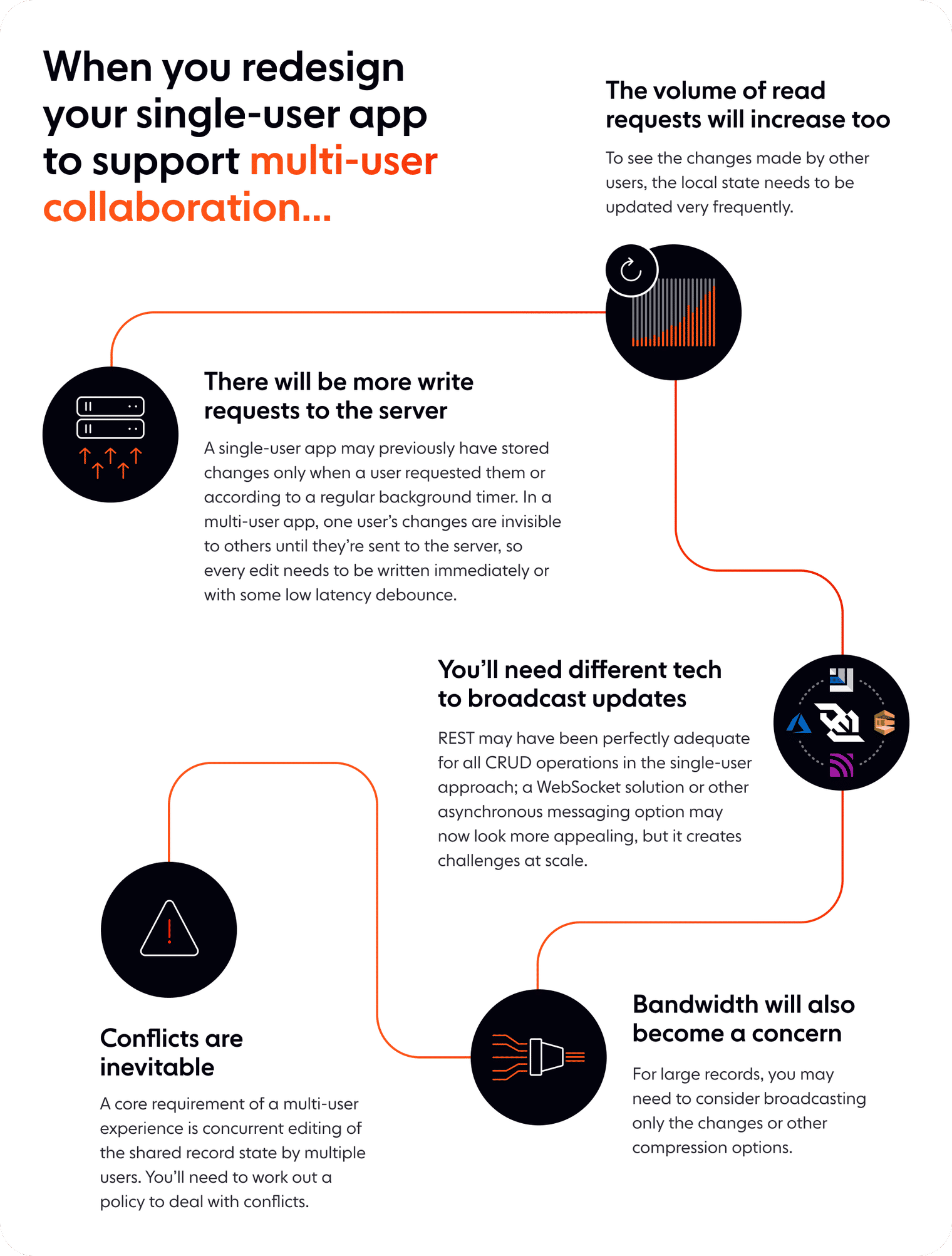 In our post about how to scale up to a collaborative and multiplayer architecture, we describe a system architecture that enables product teams to retain familiar design principles yet achieve much more ambitious functionality.  By introducing a serverless WebSockets messaging layer and eventually consistent data models within client applications, developers can build scalable and reliable collaborative experiences without investing in extensive new infrastructure. For some use cases, it may even be realistic to use entirely serverless components.
Ably offers a high-performance serverless WebSockets solution that can be relied upon to provide highly available, scalable data synchronization between clients, and high-level abstractions such as user presence and connection management. It's possible to build a competitive product without the need to recruit additional teams of skilled infrastructure specialists (or go shopping to acquire a company for $20bn).
Customers including Webflow, Mentimeter, and MobyMax have built reliable multiplayer products that serve global audiences on top of Ably's realtime infrastructure. Visit our Spaces product page to learn more about how you can add collaborative experiences with Ably.
Find out more about Ably