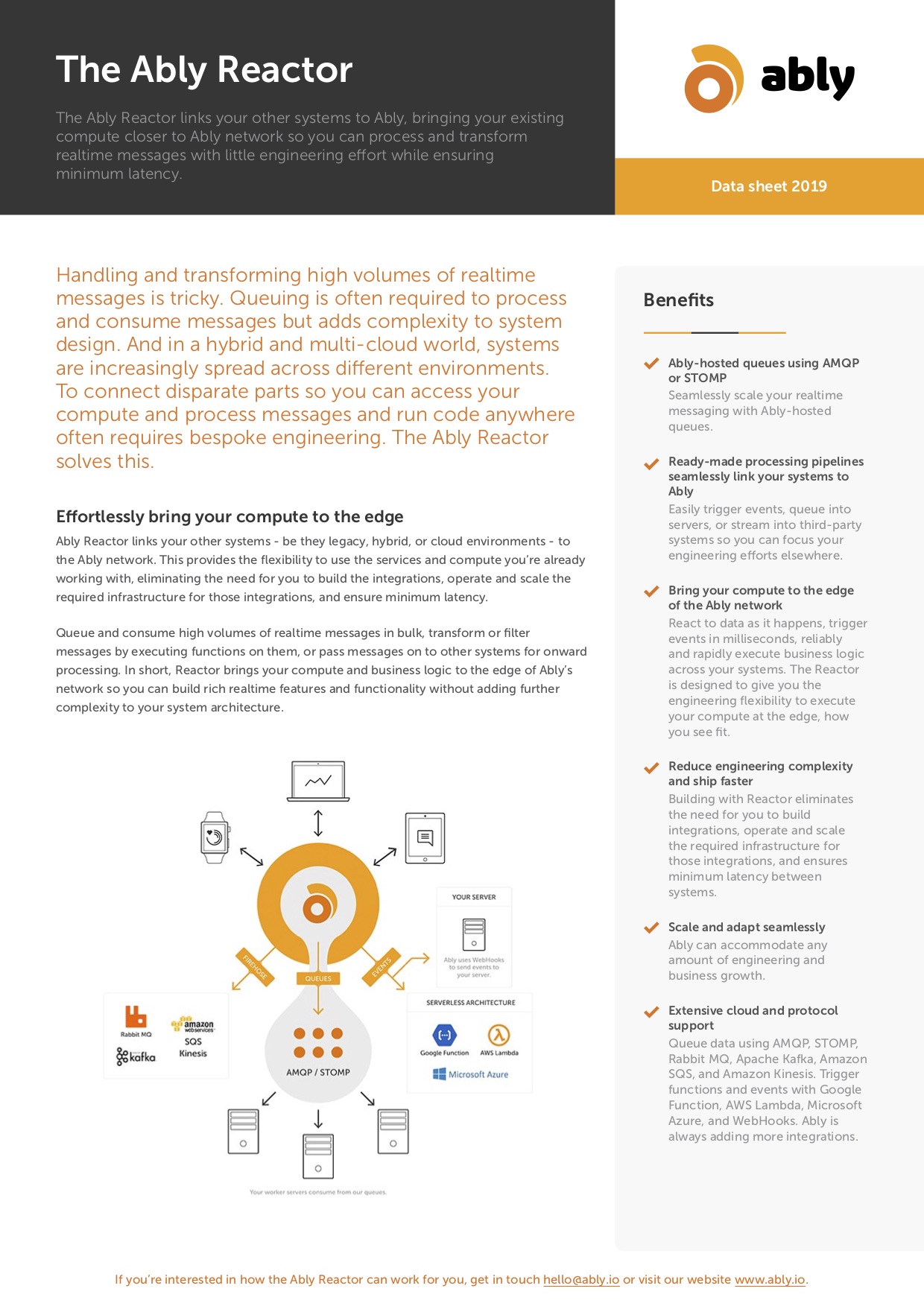 Reactor Integrations
Effortlessly bring your compute closer to the Ably network so you can react to data in motion using the services and compute you're already building with.
Links Ably to your other systems - be they legacy, hybrid, or cloud environments. This provides the flexibility to use the services and compute you're already working with while Ably handles the complexity and scale of doing so. Queue and consume high volumes of realtime messages in bulk, transform or filter messages by executing functions on them, or pass messages on to other systems for onward processing.
Download datasheet
Pub/Sub Channels
Class-leading realtime APIs to stream data from any device, to any platform, and any number of subscribers.
Read datasheet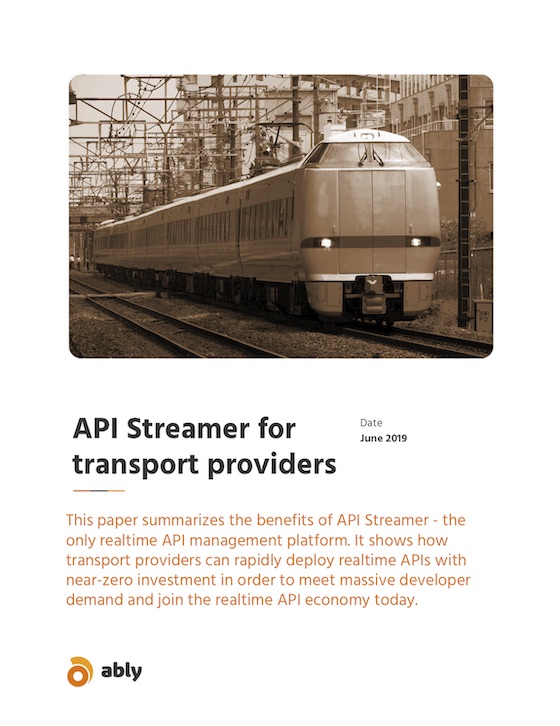 API Streamer for transport providers
This paper shows how transport providers can rapidly deploy realtime APIs with API Streamer.
Read datasheet
---
Companies who trust Ably to deliver their data in real time
Contact Us
Schedule a call with our team and let's talk about your use case
Schedule a call