Here at Ably, we constantly strive to enhance our state-of-the-art product offering and to provide an industry-leading developer experience for our users. As a testament to our ongoing efforts, we're delighted to announce that Ably has recently won three 2021 DevPortal Awards:

Best Use of API Gateway Integration
Best API Business Model (for the second year in a row)
Best Overall SME Dev Portal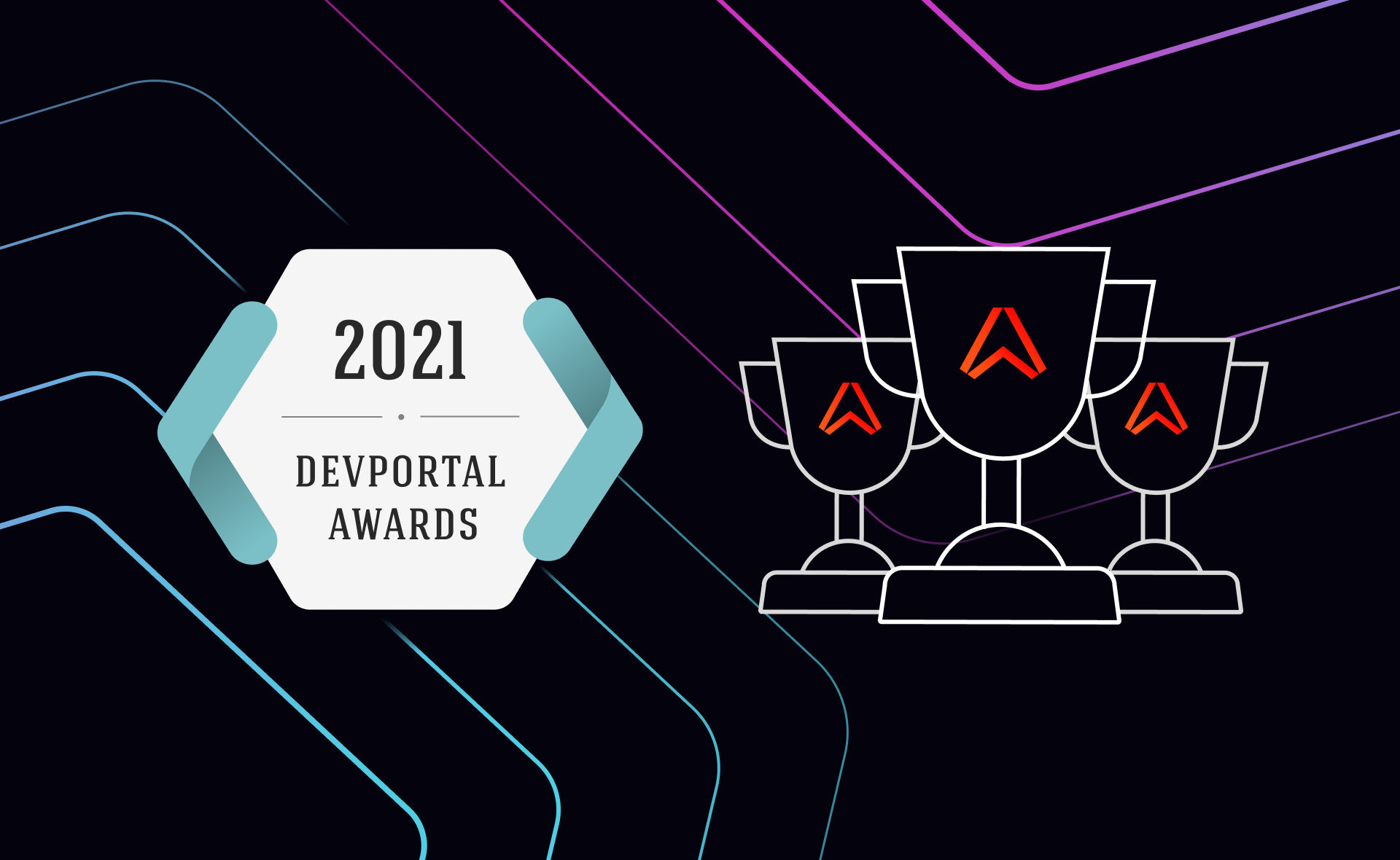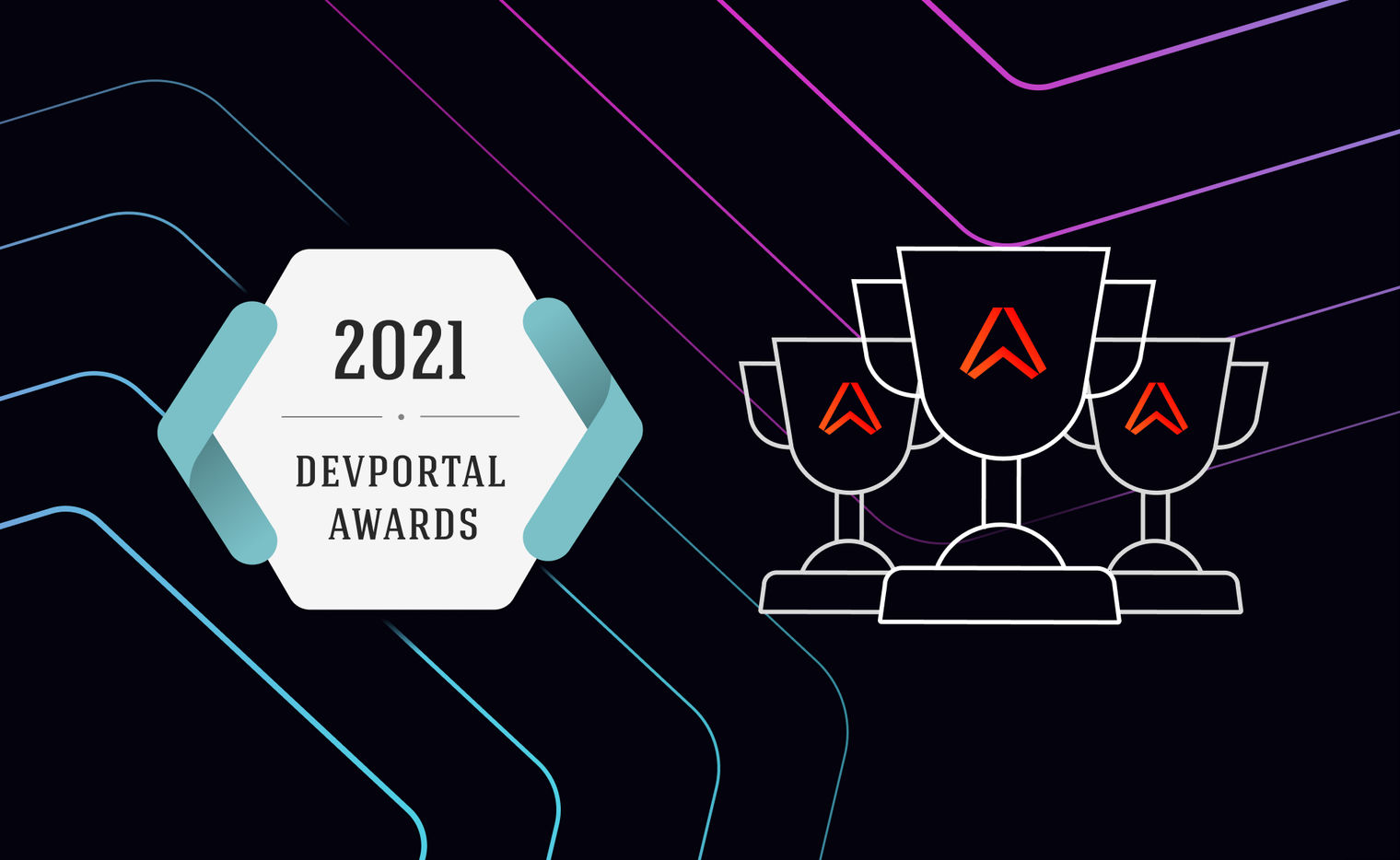 The DevPortal Awards aims to:
"[...] create an opportunity to showcase innovative leaders and their developer portals in the API and interface space. The DevPortal Awards is an opportunity to celebrate the work that goes into developer portals that are not only targeted to developers but also aligned to business needs and operable by its maintainers.

The DevPortal Awards seeks to recognize the best solutions available today and push the boundaries of what we believe to be the key components of a developer portal for tomorrow."
This is the second year running when Ably has taken part in the DevPortal Awards. In 2020, we won two DevPortal Awards. One of our core values at Ably is "even the best do better" - so this year we improved and took home three awards!
The Best Use of API Gateway Integration award was given based on criteria such as:
Your developer portal utilizes API (interface) gateway integration in a highly attractive and frictionless way that encourages developer engagement.
Developers commend the ease at which they can gain access to and use your APIs and interfaces.
The winner of the Best API Business Model award was decided based on the following points:
Is the perceived value of your APIs clear to customers?
Do you have a developer portal that is successful at convincing customers to use your API products?
Are you successful at addressing decision-makers, whose job is to find out what value the APIs offer?
The jury inspected developer portals from a holistic approach to select the winner of the Best Overall SME Developer Portal for 2021, using criteria such as:
Evaluation based on juror's background expertise (e.g., API reference documentation, design, business alignment, onboarding, information architecture, discoverability, and more).
Intuitive, cohesive, look & feel, ability to rapidly evaluate APIs and developer portal.
Check out the Pronovix blog post for details of all 2021 DevPortal Awards categories, winners and runners-up.
We would like to extend warm congratulations to all the 49 participants involved in this year's edition. We are honored to have competed against organizations such as BT, Algolia, and Twitter, who constantly inspire us to do better.
We will continue to work tirelessly on further refining Ably's developer experience in 2022. This will include an improved documentation experience, an enhanced onboarding flow, and better observability into our product (so users can better monitor Ably usage, debug, and trace potential issues).  
Ably is the platform that powers synchronized digital experiences in realtime for millions of concurrently connected devices around the world. We provide a suite of APIs to easily build, extend, and deliver powerful features in realtime for more than 250 million devices across 80 countries each month. Organizations like Bloomberg, HubSpot, Verizon, and Hopin depend on Ably's platform to offload the growing complexity of business-critical realtime data synchronization at global scale.
If you are interested in quickly and easily building low-latency, scalable, fault-tolerant realtime functionality, with superior messaging QoS (including exactly-once semantics and guaranteed ordering), sign up for a free Ably account and take our award-winning APIs and documentation for a spin.
Or if you're looking for a new professional challenge, join us and help us power the realtime digital experiences of tomorrow - we're recruiting for multiple roles across the entire business.