When I joined Ably we were a team of 13 people in an office in Camden. We weren't long off the back of securing our Series A round, we knew lots of hiring was coming, and we needed to grow up (a bit). The culture was easily absorbed by osmosis: very welcoming, smart people, like to have a pint in the Hawley Arms. No set working hours. Lots of dogs! It's bewildering to think how much can change in that time. We quickly went from a team sat around one table, to a team of 40 dispersed across Europe, recognised as a great place to work by Otta, as well as one that champions flexibility by Flexa.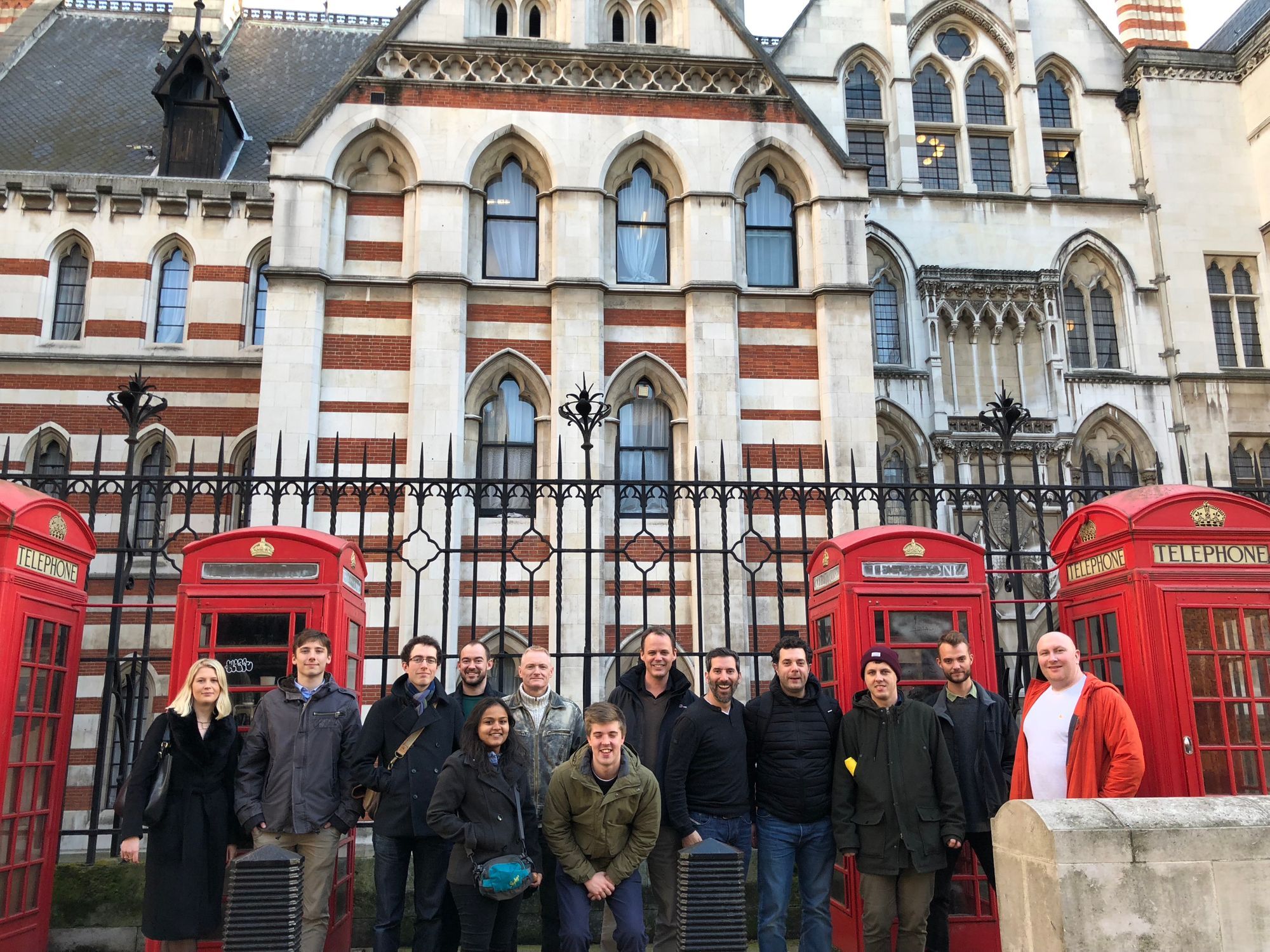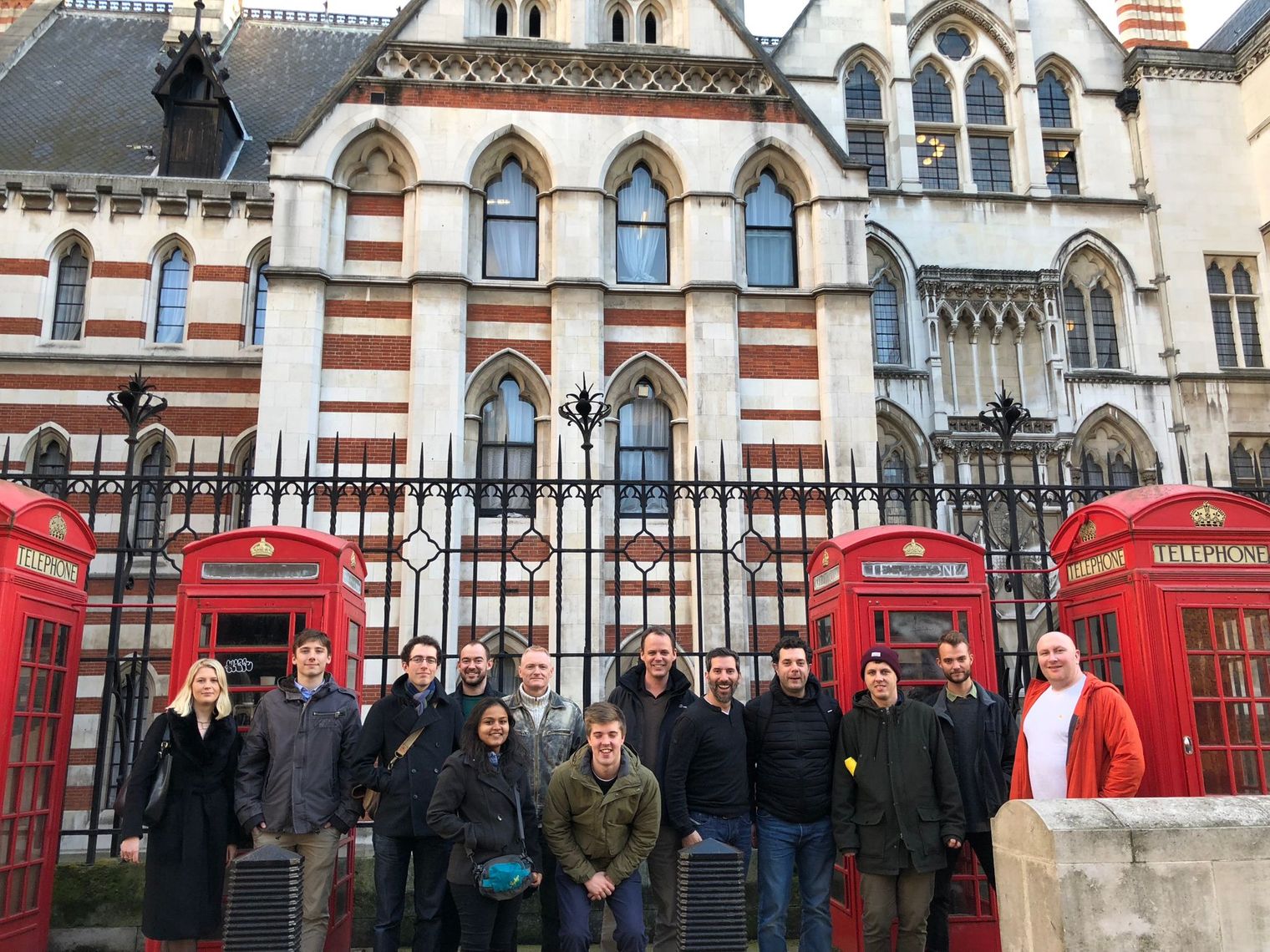 Losing that initial culture becomes a worry. You worry that as more people join, the work and the culture won't be as enjoyable: that people won't care as much as you do about doing great work, or respect and gel in the same way. That's when the subject of values usually comes up. For those not familiar with the concept, values are a way to keep the company culture cohesive with the future in mind. They create a shared understanding of company norms and expectations: they align the team and outline the behaviors you feel are needed to get the company to its mission – in our case to become the definitive infrastructure of the realtime internet.  
We're big fans of what Patrick Lencioni talks about in The Advantage: Why Organizational Health Trumps Everything Else in Business. It's not enough to have smart people and smart leaders. For the company to have a competitive advantage and to succeed, it has to be a healthy organization, and the responsibility for this lies with its leaders who should set out and communicate clear priorities and values.
Values are a pretty common thing these days. There are numerous famous company culture decks available for perusal, including Netflix's original values slide deck which is quite memorable.
We had a go at some values initially, but they weren't values as much as they were things we liked and wanted to keep: flexibility, no office politics, an environment to thrive. They certainly sounded like a place where I wanted to work! But this list didn't set out the kinds of behaviours we wanted (and needed!) to keep us headed towards our mission ? ?
Defining meaningful values that reflect our culture
And so it was time to define our values properly. I resisted in the beginning, as I'm not a fan of big, corporate culture, and I felt values were sometimes just a way to express the obvious: be nice, make sure you want to learn, don't be arrogant. This blog post questioning the value of values summarises it well: Are values over?  Have they had their heyday?  Is there a better way?  My biggest fear was having something that sounded nice on a  job board, but wasn't really the experience people had at Ably. For the values to be meaningful, they not only had to be Ably-ish, but they had to be something we could live, and also something we could measure and hold ourselves accountable to.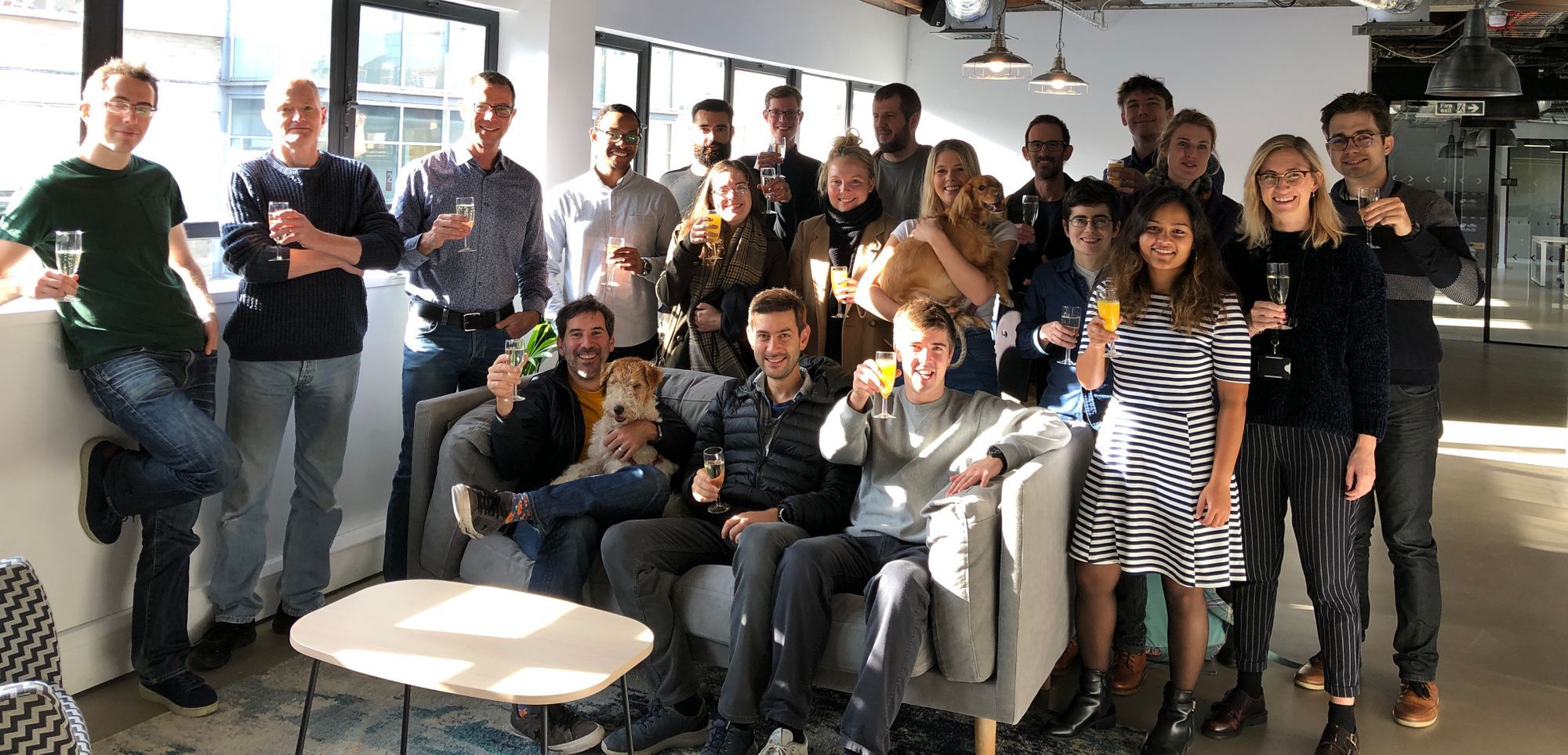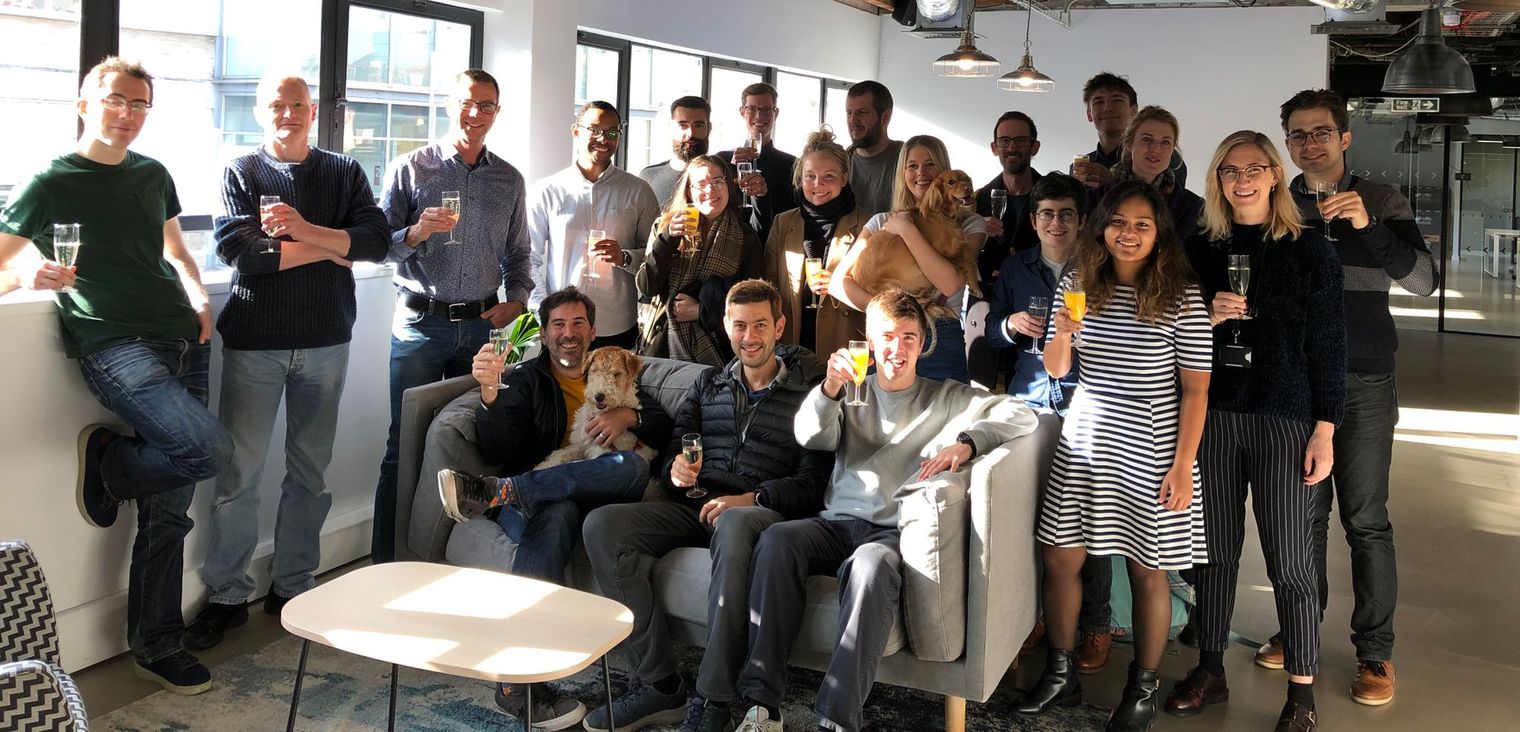 Coming up with meaningful values is an intimidating task from the outset, and not one with an obvious outcome. The touchy feely stuff makes everything fuzzy. That's why it was great having some help from someone who knew how to define a clear route to get to the final values. This person was Carl Martin. He worked with Ably's two founders Matt and Paddy on defining our purpose and mission and walked us through how we would define the values that would set us on the path to achieving this purpose and mission.
Carl's approach came at the values from a couple of angles. First off, we got all Ablyans to complete a survey about the things they liked most and least about Ably's current working culture. Carl also did some extensive interviews with both our founders Matt and Paddy to derive the key behaviours they wanted to retain and emphasise at Ably. This is a really important part of the process. As much as it's important to get insights from the broader founding team, a big part of the culture derives from core founders. To understand those behaviours early is important.
The first draft
After collating the survey results, a few good weeks talking at length with the two founders, and making a few tweaks here and there, the first draft of our 6 values emerged:
1. Open for all — Open is a mindset. When open, we're better collaborators, communicators and creators. Whether open source, standards, or protocols, open hearts, minds, and eyes — it's better when it's open.

2. Bias for action — We avoid analysis paralysis at all costs. We lean into doing in order to move us forward. When we have enough of what we need to act, we act.

"We don't overthink.  We don't underthink either — we should always have good analysis going in — but we dive in and create.  If it fails, we do it again and we do it better, and this still delivers faster than overthinking it in the first place.  This approach has been a boon for us, resulting in both quality and velocity to market.  I can't recommend it enough."
— Matthew O'Riordan, CEO and Cofounder
3. Even the best do better — We want to be the best, but that doesn't mean we rest when we are. Improvement and growth – true betterment – is an ongoing journey, one fuelled by curiosity and taking risks.

"Our teams know they are working on a best-in-class offering, and their work reflects this. They bring their best game to work every day, and refuse to rest on their laurels. Their humble, intelligent attitude toward goal-setting and self-improvement underpins everything they do. Their boldness, integrity, and candour consistently amaze me."
— James Hammons, VP of Sales and Customer Success
4. Technology needs humanity — Our technology means little without people.  Whether in the way we treat our colleagues, or how we design developer experiences – being human matters.
5. Dependable by default — Dependability is integral to our mission and technology, but being dependable starts with our people. When we care enough to take real ownership of our products and problems, all else will follow.

"Our teams are excellent at what they do and can be relied upon for quality and ownership of their work.  But they also know they can depend on the team as a whole, and, in turn, our customers can depend on us.  We take care of the health of our team – both personal and professional – because this directly affects the product and our customer relationships."
— Paddy Byers, CTO and Cofounder
6. The greatest rewards lie on the hardest paths — The bigger the challenge the easier the choice. We choose the path to build a truly exceptional product and culture because this always creates better outcomes, and is always what will set us apart.
Matt and Paddy talked us through these at one of our quarterly summits. Summits are where we come together to celebrate what we've achieved so far, to look ahead, and to have some fun: always serious, but with a serious side of silly. ;) We all got pretty excited. The values certainly sounded unique to Ably. They helped to tell the story we wanted and map out the journey ahead. Now we just needed to make sure we lived them! This is when the responsibility fell to me. No pressure!
Running workshops and getting feedback
As I mentioned earlier, the most important thing in keeping the values true and relevant was making sure we lived them and held ourselves accountable to them. With this in mind, the first thing we did was run some workshops with the different teams, to get realtime feedback on the values. How did people feel about the new values? How was the company performing against them? Were our behaviours truly reflective of these values?
We did the workshops via Zoom and with the help of breakout rooms and Google Forms, it ended up going pretty smoothly. We had clear scoring and lots of very helpful feedback.
We immediately found some common favourites, like technology needs humanity. We're a very human company, and everyone saw a bit of themselves in it. Building a healthy, kind working environment, we strive to understand each other as people. Similarly, we think of our customers as people just like us. I'm personally really proud of the working culture we have created so far, and I think this value has been a big part of that.
It was obvious during the process that we rocked some values. At the same time, we noticed straight away that there were a few areas we were already falling short on. And one value just didn't work for us (anymore), the one about the "greatest rewards lying on the hardest paths".
On this particular value, we got a high score, but we felt this value was promoting behaviour away from our mission. We completely understood its origins: it was the foundational guiding principle when Matt and Paddy built Ably. They took a problem that by its very nature was difficult to solve, and rather than taking the easy path and building the obvious solution, they took the hardest path and built a truly exceptional product.
This had been the approach Ably needed in the beginning, but we didn't feel it was driving the behaviours needed at this stage of our collective journey. No one shirks the hard engineering problems solved every day at Ably since its inception, but the easy and simple solution can often add value by bringing the most impactful results, and sooner.
After talking through the results with Matt and Paddy, we agreed that the team was right and the value needed reworking. We talked about what was missing from our current set of values, and decided that what we were trying to get at was the "hacking" mentality – the idea of taking a bit of a risk and being creative.
That's when we came to our missing final value, to replace the original #6:
6. Bold creativity wins
Viewed through a different lens, what stands in the way can become the way. The bigger the challenge the easier the choice: bold creativity will always move us forward, create better outcomes, and set us apart.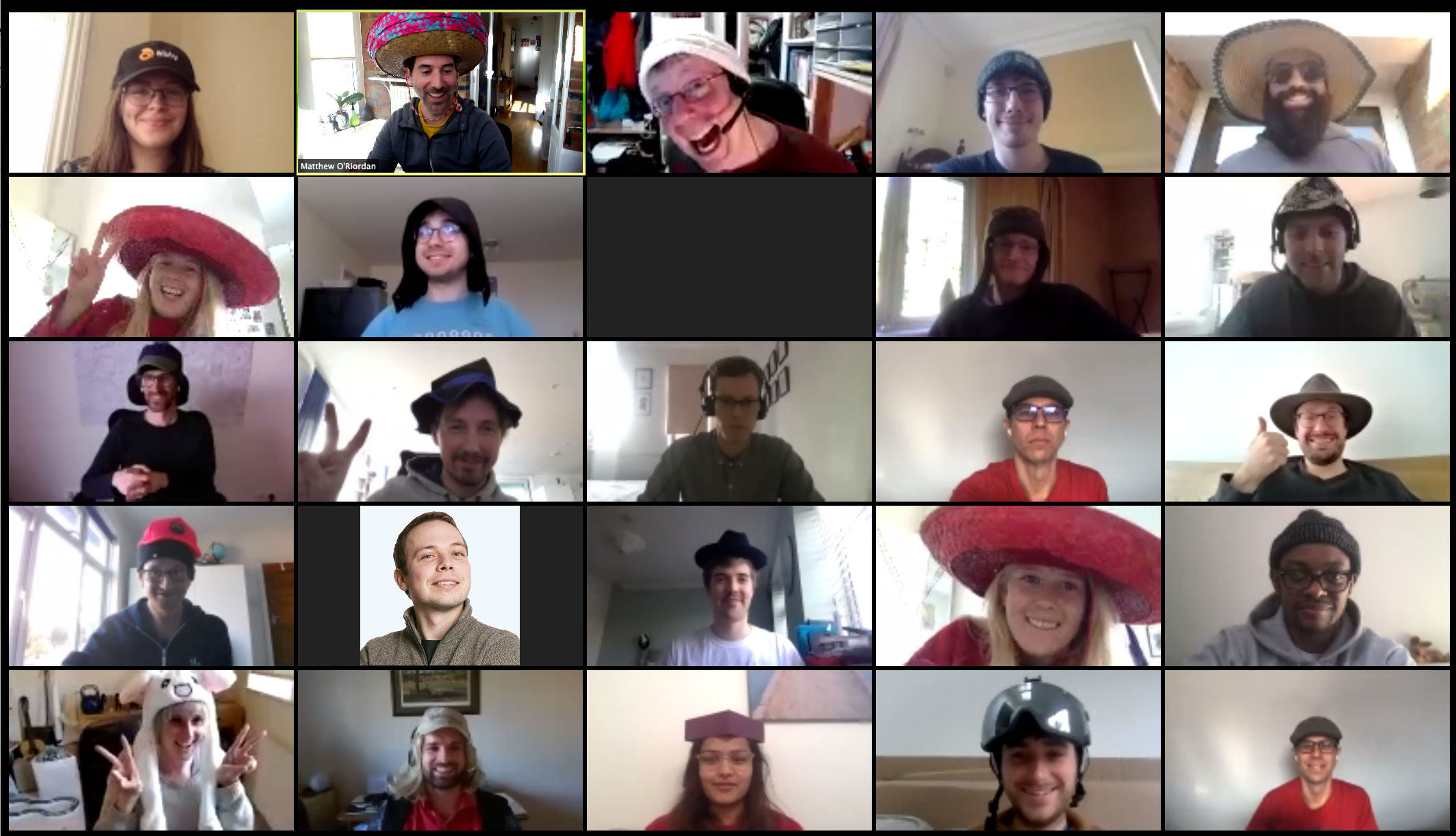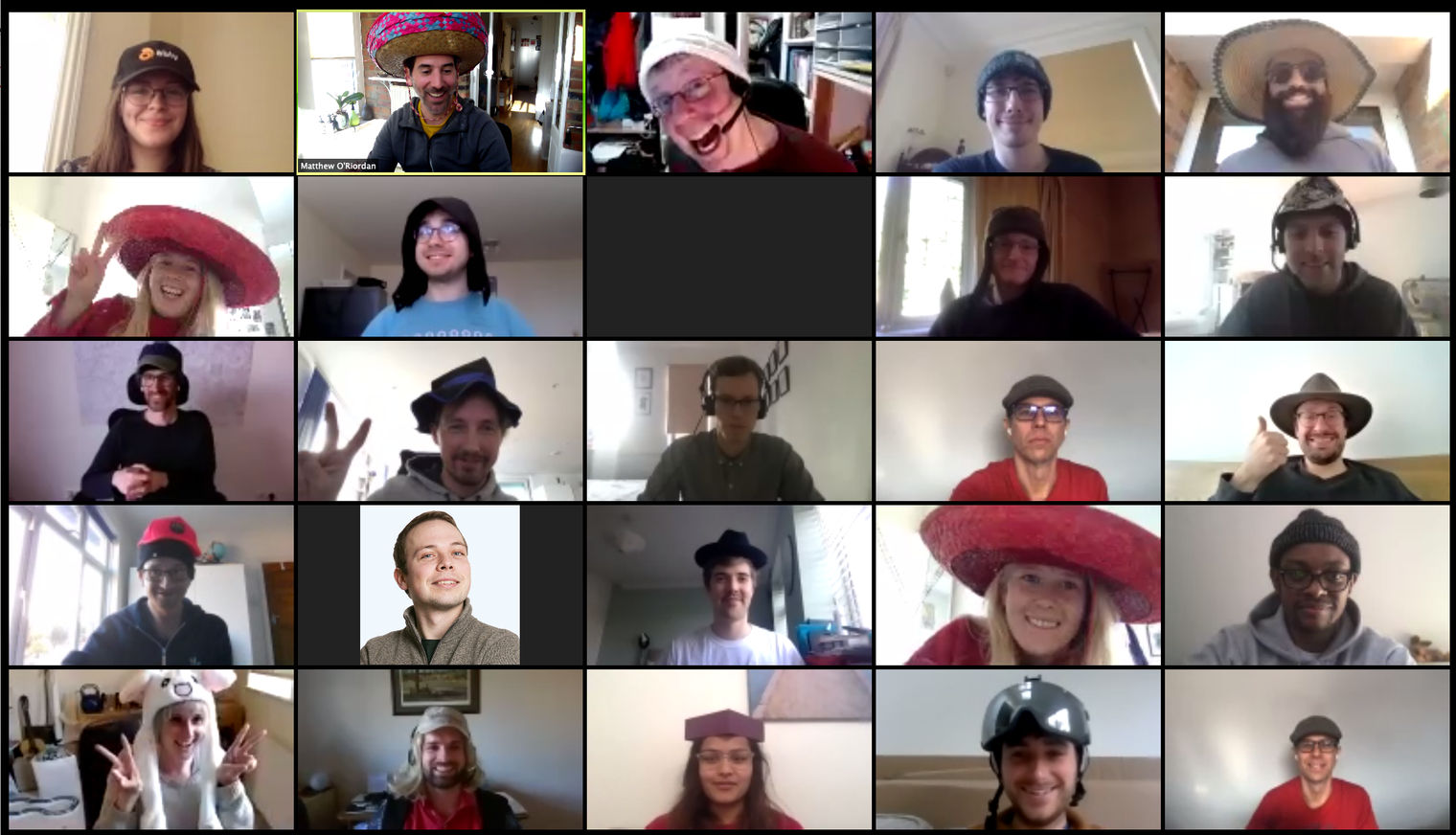 Living and evolving our values
The work didn't stop there, however! As a living and breathing thing, it never stops if you want to continue to live the values. The workshops are scheduled to run every 6 months, so the conversation keeps going, and things keep moving forward.  
We've also started to embed the values in our key people-processes.  We incorporate them in our:
onboarding
quarterly feedback reviews
expectations we have of our people managers and leaders at Ably
company celebrations
Ablyan awards
pay review process
We've done lots already, but there's still lots more to do. We intend to keep living and staying true to our values as we and they evolve. If you want to join us on this journey, apply for one of our many open roles and/or follow our exploits on Twitter and LinkedIn. We're still only at the very beginning of life at Ably, and with the help of our values, it just keeps getting better all the time.
We'd also love to hear from companies on the same journey as us! What are you doing to truly live and be accountable to your company values? What values work for you, and which need changing? Get in touch.