It keeps happening.  Having recently won Best API Debut at the 2020 API Awards, we're excited to announce that Ably has taken two 2020 Devportal Awards: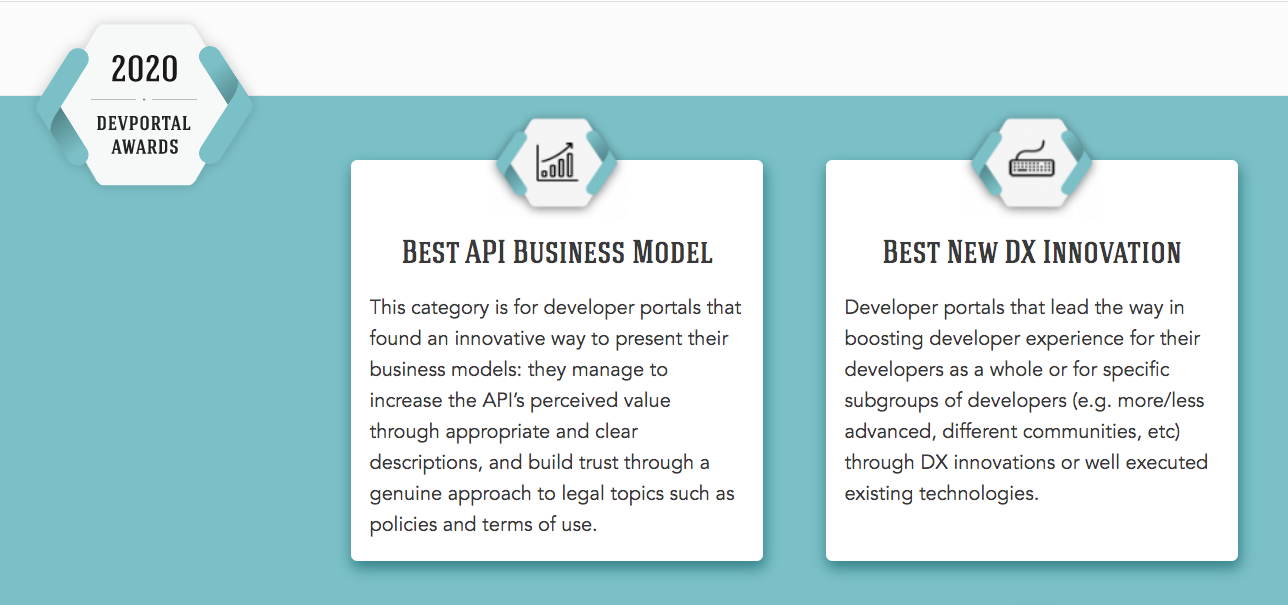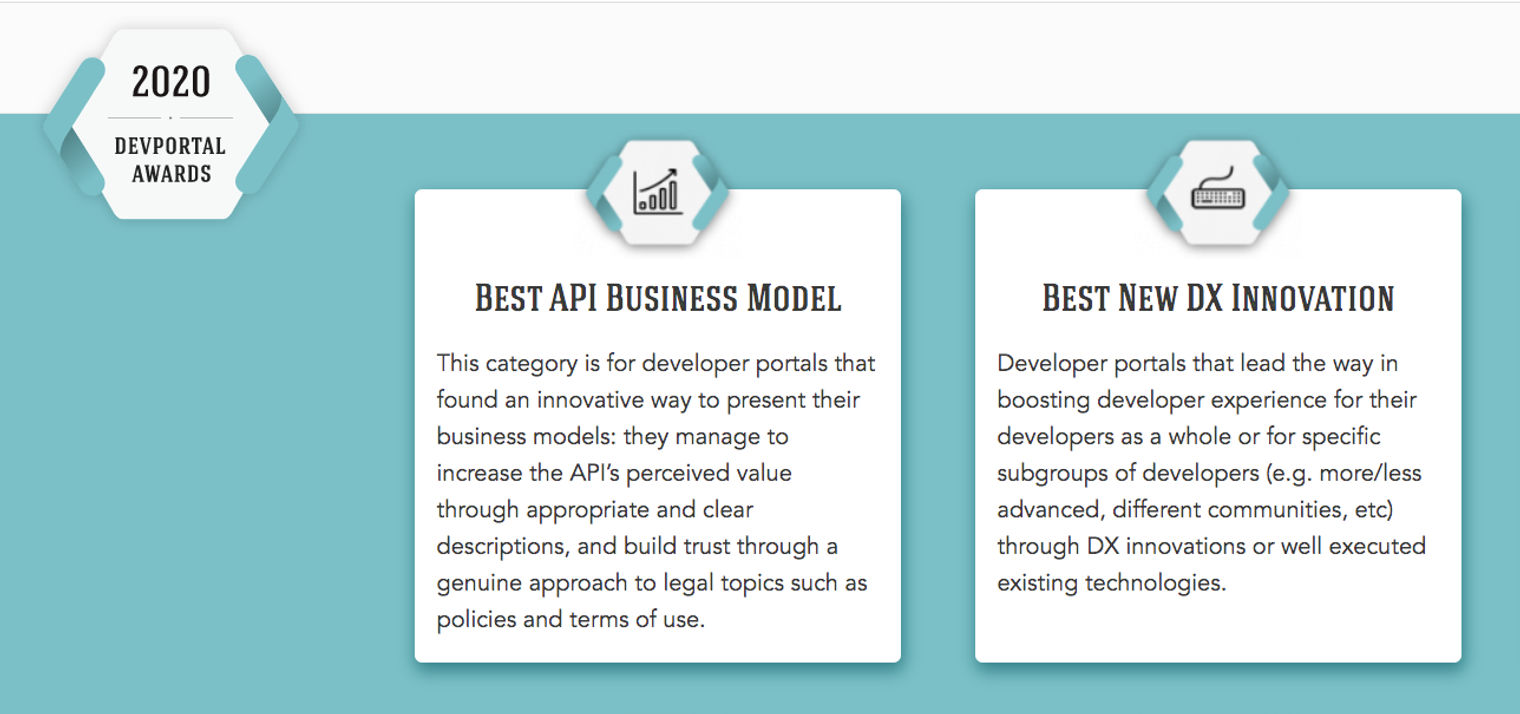 The Devportal Awards recognize and celebrate key achievements of the world's greatest developer portals and their API documentation. Awards were given out in 8 categories, plus two Best Overall prizes, one given out by the jury, one by the community.  The awards ceremony took place virtually on 25 November 2020, celebrating developer experience solutions in a number of categories.
The criteria for Best API Business Model sought to answer the following questions:
How can you convince future customers that your products and APIs provide the best solution for their needs?
How can you address users that are interested in how to excel their business?
The criteria for Best New DX Innovation were defined by questions such as:
How do dev portals lead the way in boosting developer experience?
Do they address developers differently, do they pay attention to specific subgroups?
How easy is it to interact with peers?
Ably's developer portal is honored to be joined on the podium by such luminaries as Barclays, Visa, RingCentral, and Developers Italia, as well as the Best Overall winner Mercedes-Benz — the only other nominee to win in more than one category (Best Onboarding + Best API Reference Documentation & Support).
Additionally, we extend heartfelt congratulations and deep appreciation toward the other nominees who perennially inspire us to do better, including Adyen, Wells Fargo, Deutsche Bank, BNI, Vonage, New Relic, and Finastra.
Ably empowers developers and engineers to build upon the backbone of the multi-trillion-dollar market for API-driven products and services.  Today's cloud-based SaaS software and hardware is increasingly powered by an open ecosystem of API-centric architecture.  
As an enterprise-scale pub/sub messaging platform with integrated services, Ably lets developers easily build complete realtime functionality delivered directly to end-users. We power the apps people and enterprises depend on every day. Developers from startups to industrial giants build on Ably to simplify engineering, minimize DevOps overhead, and increase development velocity.
With Ably, you can easily build complete, trusted realtime functionality delivered directly to end-users for mission-critical applications at enterprise-scale, without engineering complexity or DevOps overhead.  
Take our award-wining API for a spin by signing up for a free Ably account.  Contact us so we can help you solve hard technical problems of realtime engineering.