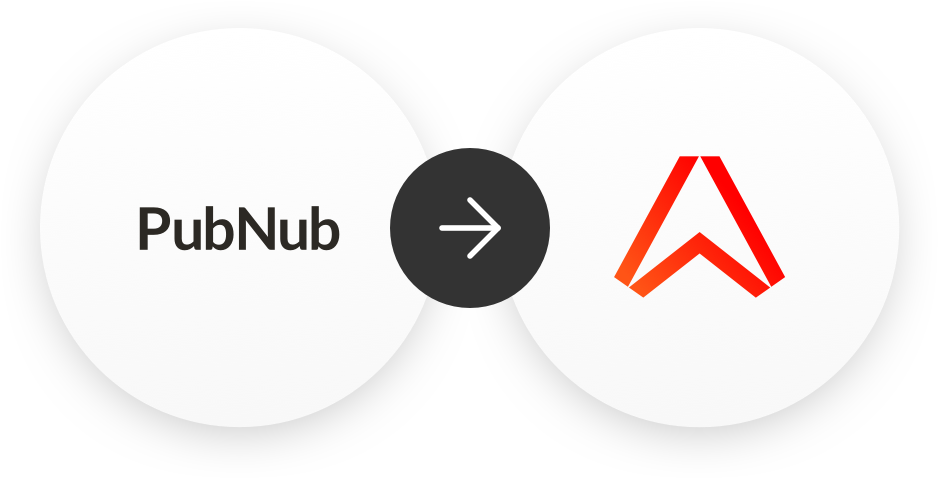 Migrate from PubNub to Ably in hours
Ably is the only cloud vendor that supports the PubNub protocol. It's simple to migrate to Ably, or improve resilience with failover options in hours instead of months.
No rewriting of code required
Change the API key. That's it!

Why companies are migrating from PubNub
From startups to enterprises, when engineers have seriously complex realtime requirements and need industry-trusted guarantees they choose Ably.
Ordering and delivering at any scale

For companies operating at real scale like HubSpot, issues with message ordering and delivery massively disrupt the user experience. Developers often report these issues as a key driver when migrating to Ably as PubNub doesn't provide guarantees beyond 100 queued messages. Ably guarantees ordering & delivery at any scale.

Global redundancy and continuity

In these unprecedented times companies are increasingly working to reduce vendor dependency and single points of failure. When companies like Split choose a vendor like Ably, reliability of that vendor is critical to their business. Thanks to our proactively reliable design, Split chose to build on Ably alone despite stringent requirements.

Simple, scalable pricing

In uncertain times it's essential to have predictable, transparent, low-risk pricing that meets your needs not just today but also tomorrow. We strive for a simple, scalable pricing structure that offers a level of clarity that companies like Pearson VUE, who migrated to Ably from PubNub, truly appreciate.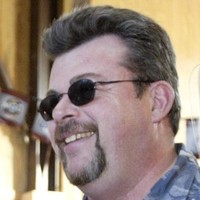 "In a high-stakes, highly competitie industry, VITAC sought a provider that could operate realtime infrastructure for transporting live data to end-users via a complex, multi-hop process. In media accessibility environments - where there's zero margin for error - Ably's infrastructure performs and exceeds expectations."
Key Ably advantages vs PubNub
Information provided is from publicly available sources and is intended as a starting point for further investigation. See full disclaimer.
Global median round trip latencies of sub 65ms

Yes

Ably's round trip latencies, measured as the time taken to publish a message on one connection and receive a message on another connection, dependably range from 5ms to 200ms, with a median global latency of 65ms.

Unknown

PubNub advertises sub-250ms worldwide latencies.

QoS & message delivery guarantee

Unique to Ably

Yes

Ably provides guaranteed message delivery and continuity across disconnections. Publishers only receive an ACK when data is persisted in two locations, and subscribers never lose data during brief disconnections as we maintain connection state for each client on our servers.

No

From PubNub:

"PubNub is not a guaranteed message delivery service."

Continuity and connection state recovery

Unique to Ably

Yes

Ably provides continuity for clients that become disconnected for reasons such as going through a tunnel or changing networks. We store the connection state for each client on our servers so that clients that reconnect within two minutes can resume their connection and receive all messages published whilst they were disconnected.

Partial

PubNub does not store connection state but does queue up to 100 messages upon disconnection, and can 'catch' clients back up on those messages upon reconnection.

From PubNub:

"The default message queue size is 100 messages. Consequently, publishing past 100 messages inevitably results in older messages overflowing the queue and getting discarded."

Reliable message ordering

Unique to Ably

Yes

Ably ensures that messages are delivered to persistently connected subscribers in the order they were published on each channel using the First-in-First-Out (FIFO) pattern.

No

Idempotent message publishing

Unique to Ably

Yes

Ably supports idempotent publishing across all our native client library SDKs.

No

Delta Message Compression Unique to Ably

Yes

Ably supports message delta compression on a per channel basis.

No

PubNub does not support message delta compression.

Server-Sent Events (HTTP Streaming) protocol support

Yes

No

JSON Web Token support

Yes

Ably allows for not only Ably Tokens to be embedded within JWTs, but also for JWTs to be signed by Ably API keys and used themselves for authentication.

No

Configurable private key permissions

Yes

Ably provides support for private API keys with configurable permissions including restrictions on channels or operations.

No

PubNub does not provide configurable private key permissions
The comparisons presented here are: (i) derived from public information and open sources available as of October 2019, and thus may be outdated; (ii) intended as a starting point for further investigation; and (iii) not guaranteed to be 100% accurate or complete. The reader is encouraged to conduct an independent evaluation and to not rely solely on the information presented here. Please contact us if you believe the information here is inaccurate or incomplete.
A Pub/Sub platform engineered around Four Pillars of Dependability
Delivering seamless experiences to your customers is vital, that's why we created the four pillars. This mathematically modelled approach to system design guarantees critical functionality at scale.
How companies migrate from PubNub
Because we support the PubNub protocol, migration starts seamlessly by connecting to the Ably network using the PubNub Protocol.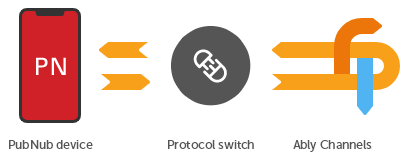 Complete migration
You can switch over in a single day or migrate progressively. The fastest we've seen someone migrate is just a few hours.
Typically the first step is to configure existing PubNub clients to use Ably endpoints and protocol adapters. Ably does all the background work of ensuring protocol interoperability.
Once migration to Ably is complete, the second step is to replace legacy PubNub client libraries with Ably client libraries to take advantage of the wider Ably feature set and guarantees only available with the Ably protocol.
Redundancy for peace of mind
Many companies use Ably or PubNub as a reduncy option to gain the resilience of Ably's network, vendor independence, and remove single points of failure.
This approach solves any problems that might arise with PubNub or Ably, as companies can easily redirect traffic to either provider thanks to Ably's native PubNub protocol interoperability.
Configurations include:
Master/Master
Primary/Secondary
What our customers are saying about Ably
We run thousands of services with 100s of daily deploys by autonomous teams. Ably's infrastructure layer supports this agile SoA environment. And the team provide responsive, collaborative support that help us meet our technical, business, and product development requirements.

Product Group Lead

/ HubSpot

Ably's support during the initial, high-risk stages is really what let us bring this product to market as quickly as we did. Working with Ably felt as if we were part of the same company, navigating unknowns and collaborating on product improvements together. Ably's technology and customer service allowed us to rest assured that having hundreds of thousands of users for a brand new product - right at the initial stages - did not constitute a business risk.

In a high-stakes, highly competitive industry, VITAC sought a provider that could operate realtime infrastructure for transporting live data to end-users via a complex, multi-hop process. In media accessibility environments - where there's zero margin for error - Ably's infrastructure performs and exceeds expectations.

Chief Information Officer

/ VITAC

I haven't even had to think of Ably since we got set up. That's exactly what I want from my realtime service: to just know it will work.

Chief Technical Officer

/ SpringboardVR

You miss so much by not using a platform like Ably. When you need to implement a new feature, the capabilities are there, ready to go. Or when you need to scale, the capacity is seamlessly available. There's no need to even think about these things. Building on Ably was the only logical choice because we managed to bypass a hefty DevOps debt and rapidly ship our new streaming capabilities while keeping our architecture as simple and reliable as possible.

Chief Technical Officer

/ Split

We set out to solve a difficult problem, one that the big global logistics companies have spent millions overcoming. Ably has played an important role, not just in allowing us to do that, but in allowing us to make the solution customer-centric. Realtime will always be crucial to that, and Ably delivers in every way – integrity, immediacy, reliability and support – so we can focus our effort on constantly innovating our core platform to better meet the needs of last mile delivery.

Chief Technical Officer

/ Urbantz

Ably was a game-changer for us. It is so easy to implement and use. There is no need to spend time managing it, which absolutely fits with our managed services roadmap. So, it saved us some serious development time and money and the performance is just astonishing. I never have to log into the dashboard to deal with issues any more and our customers absolutely love the realtime aspect. I have only praise for Ably. It's awesome.

System Architect

/ Experity
Ably is a complete realtime platform
PubNub has two core offerings: it's platform for realtime commmunication (pub/sub messaging) and a chat kit. Ably provides and enterprise-ready pub/sub messaging platform with the reliable protocol and features you need for any realtime requirement including user and device presence, message history, stream resume, and multiple thrid-party integrations.
A global edge network to power digital experiences in realtime
The Ably Network is truly distributed with 17 geographically-distributed core routing datacenters and 205 edge acceleration points-of-presence. And our Network is growing all the time, meaning we can offer unrivaled realtime messaging and data streaming performance, availability, and reliability.
Click on a datacenter pin to check the latency from your location:
No. of datacenters
at location

0 > 50ms

50ms > 100ms

100ms+

Edge acceleration point-of-presence (PoP)
From your location:
Calculating latency
Your closest datacenter is:

Loading datacenter location

Your closest edge acceleration PoP is:

(loading endpoint location)

(loading endpoints)
---
More Locations:
Loading locations
Learn more about our network
Secure and reliable
A platform you can trust at every level
Service status over the last 90 days:
Safe & Secure
Enterprise-grade security for your organizational peace of mind
---
TLS and AES256 encryption

EU GDPR compliant

EU and US-only data storage

SOC 2 Type 2 audited*

HIPAA compliant
Read more about security
You're in good company
Delivering billions of messages to millions of devices for thousands of developers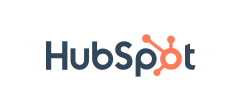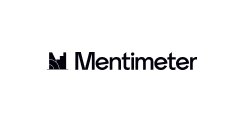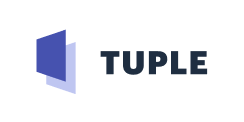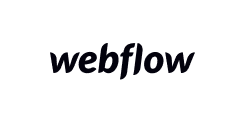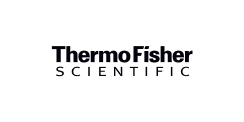 See what companies are building with our APIs