Case Studies
Urbantz
Urbantz is an enterprise-grade SaaS logistics platform that helps companies to orchestrate their last mile operations to make their deliveries more efficient, sustainable, and cost effective.

Benefits at a glance:

$100,000+ Saved in DevOps resource.

6 month Reduction in time to market.

5,000+ Delivery vehicles tracked in real time every month.
Providing AI-based route optimization and realtime visibility across the entire delivery value chain, it enables last mile delivery operators to differentiate through improved customer experience and drive profitability through more efficient, predictable, and flexible use of capacity.
Urbantz chose Ably to power the dashboards that provide delivery dispatchers with a slick user experience and vital, up-to-the-second visibility across their entire delivery fleets.
Every Urbantz client is provided with a dashboard that enables office-based delivery managers to monitor the entire delivery fleet and adapt delivery or pick-up schedules on the fly. To make those decisions efficiently, delivery managers need up-to-the-second accuracy as to the whereabouts of drivers and parcels – which means the dashboard they rely on for fleet visibility must be updated in real time, without the need to refresh.
CHALLENGES: Urbantz knew a basic realtime infrastructure – with no guarantees around mission critical issues like data integrity, reliability and availability - could take six specialist developers at least three months to build. On that basis, even an imperfect in-house solution could still amount to more than $100,000 in development costs and add a layer of complexity that would throttle Urbantz' commitment to ongoing innovation.

SOLUTION: With those challenges in mind, Urbantz chose Ably to provide the realtime communication infrastructure that would power its client dashboards – making driver app data like location, delivery updates and photos immediately available to delivery managers. A number of factors drove Urbantz to choose Ably – from ease of integration thanks to the Ably API library and free technical onboarding support, through to the data integrity and availability guarantees that would be crucial to delivering a slick customer experience for delivery managers. What's more, Ably would essentially be invisible to Urbantz developers working to innovate and improve the core platform. As Justin Bériot, CTO at Urbantz explained: No-one needs to know we use Ably. Our developers just call a function and its works. It's like magic.

BENEFITS: The decision to use Ably for realtime infrastructure proved a wise one – removing the need to develop a solution in-house reduced time to market by up to six months and eliminated the need to spend $100,000 or more on specialist developer skills.

Crucially, Ably's predictable performance, data integrity and reliability put realtime tracking at the heart of Urbantz value proposition for last mile delivery providers – as feedback from customers like Steven De Bruyn, CEP at VPD, makes clear: Recently we closed a deal with a customer, who wanted to see the realtime journey of the order and proof of delivery but didn't have such functionality with their current carrier. In this case, we were able to present Urbantz' functionality as a convincing argument.
Ably takes care of all our realtime communication needs. It gives our customers the immediacy and user experience they need to manage entire fleets from a single dashboard, but is practically invisible – it just works in the background. - Justin Bériot, CTO, Urbantz
Ably's realtime communication platform
For Urbantz customers using the dashboard to manage and monitor potentially hundreds of delivery vehicles on any given day, confidence in the data is vital. They need to know that what they see on the screen – from parcel updates to driver locations – accurately reflects what is happening on the ground. They need certainty in an uncertain environment.
Ably's predictable performance provides exactly that. Median global latencies and bandwidth are always within specific operating boundaries, which ensures the face of Urbantz' product – the client dashboard – delivers a low friction experience that genuinely makes dispatchers' lives easier because they know that visibility is accurate and consistent across the entire fleet.
Delivery failures are not an option. Urbantz customers need accurate, granular information about the status of individual drivers and parcels at all times so, for example, they can field enquiries about delivery issues or react to new delivery instructions quickly and easily. That means it is vitally important that driver and parcel updates always reach the dashboard and in the correct order.
Ably's system architecture is designed to maintain end-to-end message integrity, which underpins 100% guaranteed message delivery and guaranteed message ordering. This level of data integrity gives Urbantz customers a real service edge because they never miss parcel updates and always have the latest information at their fingertips – which gives them the ability to resolve delivery issues and new instructions 'in the moment'. Overall, this means fewer errors and improved customer satisfaction.
Realtime is absolutely at the heart of Urbantz' proposition – particularly the crucial, client-facing dashboards. The reliability of Ably's realtime communication infrastructure is crucial. As Bériot explained: The reliability and speed of realtime communication infrastructure is a critical requirement for us. It helps Urbantz ensure the highest customer standards.
In fact Ably's fault tolerant platform, which can continue to operate even if a component, or multiple components, should fail, was a key buying criteria for Urbantz. But Ably technical support plays a vital role too, proactively notifying Urbantz when unpredictable loads or spiking connections suggest an issue with its own platform.
Bériot said: We've never even talked about moving away from Ably. Why would we? It works really well, it's reliable and the customer support is amazing.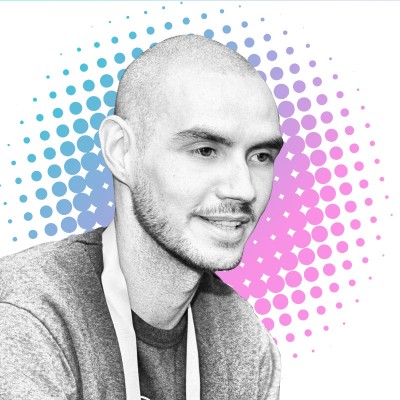 The Ably Realtime Advantage
---
$100,000+
saved in DevOps resource
6 month
reduction in time to market
5,000+
monthly delivery vehicles tracked in realtime