Case Studies
PeopleFun
Enhancing mobile multiplayer gaming with realtime functionality

About PeopleFun
PeopleFun is a mobile game publisher and maker of top grossing word games Wordscapes, Word Chums, and more recently Word Mocha and Word Vistas. The team were also behind the Age of Empires, one of the best-selling and most award-winning games of all time.
PeopleFun Use Case
PeopleFun continue to bring new innovative games to the market whilst improving the existing games they have with new features and enhanced game experience. Whilst the majority of PeopleFun's games are essentially turn based games, which means they offer gamers the option of playing in their own time or in realtime with their opponents, realtime functionality in their games brings an improved gaming experience and increases stickiness of their apps.
Some obvious areas in which realtime functionality brings tangible gaming experience benefits includes game moves being shown to the other players in realtime (such as placing a word on the board in Word Chums), live chat updates and realtime leaderboards.
Key Technologies used

Protocol Adapters (PubNub protocol support)

One-to-one and fan-out channels

Smart message routing

Consistent client library SDKs on every platform
PeopleFun challenges
Realtime helps enable an exciting turn-based experience for multiplayer games
Whilst all PeopleFun's games can be played using a traditional turn based approach reloading the state periodically, a persistent connection to a realtime service enhances game play significantly. PeopleFun recognised early on that a scalable reliable realtime platform was needed, and could either be bought as a service or built and maintained in-house. Based on experience and best practice in technology businesses, PeopleFun chose to buy instead of build to save money and time, and selected PubNub as their realtime platform provider. At the time, this helped PeopleFun to keep the engineering team focussed on areas that were going to deliver most value, whilst reducing time-to-market at the same time.
As PeopleFun continues to grow their user base and add more functionality to their games, so does the usage of their realtime platform increase. After many years of relying on PubNub for their realtime functionality, PeopleFun decided to review the leading realtime vendors to ensure that:
Their pricing models are designed to scale and benefit PeopleFun as they grow. Put simply, the cost per active user should decrease over time;

They have proven scalability and consistent low latency performance;

The help to reduce vendor lock-in and can support their legacy protocol with little or no investment.
The Ably Solution
Reduced vendor lock-in and easy migration using Ably's protocol adapters
After evaluating the leading realtime platform vendors in 2017, PeopleFun chose to migrate over to Ably. Whilst there were many factors in our favour, the key drivers to switch to Ably was a pricing model that supported PeopleFun's growth (volume discounts and no arbitrary tiered pricing), a migration plan that required practically no development work thanks to Ably's protocol adapters, and technical onboarding support provided by our engineering team at no cost. Additionally, whilst PeopleFun are using Ably's protocol adapters to support a proprietary protocol from PubNub, they recognised that in time an open protocol such as MQTT could be used which helps to reduce vendor lock-in.
Migrating to Ably's platform has allowed PeopleFun to continue their engineering effort in areas that deliver real value (game play), whilst relying on Ably to cost effectively and reliably delivery the platform that delivers all realtime functionality for their gamers.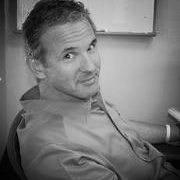 PeopleFun relies on Ably for