Case Studies
PeopleFun
PeopleFun is one of the world's top developers of casual mobile games, with titles including Wordscapes, Wordstacks, Word Chums and Wordscapes in Bloom attracting millions of active users every month. Headquartered in Dallas, TX, its studio is a hotbed for creativity and collaboration by some of the most talented software engineers, artists, data scientists, analysts, product managers, and producers anywhere in the world.
Ably's realtime layer is an increasingly important aspect of PeopleFun's word games, adding 'snap' to the player experience and enabling the addition of a new 'Teams' feature to some of its most popular games.

CHALLENGE: PeopleFun's success is built on the talent and commitment of its diverse team and a laser-like focus on its core competencies – developing and monetizing engaging word games for iOS and Android devices. So, when it wanted to add a realtime snap to its turn based Wordchums game, building its own realtime communication capability and integrating it with game engines like Unity was not an option.

Leon Campise, Vice President of Operations & Engineering at PeopleFun, explained: We briefly looked at what it would take to build and implement our own realtime protocol - which would essentially operate as a Unity networking library - and quickly decided against it. To build even a basic solution would be a formidable effort and we don't even want to own that IP. Building games is what we do and what we want to focus on so, as far as possible, we buy-in everything else.

SOLUTION: When re-evaluating realtime platform vendors, PeopleFun chose Ably to provide the functionality it needed. The decision was driven by a number of factors, from pure realtime performance and a low-risk implementation requiring no developer input and utilising the protocol adapters that Ably already had in place, to technical onboarding provided at no cost. Crucially, Ably's focus on working in close partnership with customers ensured that new realtime capabilities would scale and develop in step with PeopleFun's own growth strategy.

Campise said: It was an easy choice in the end. Everything I was exposed to, whether talking to engineers or working on solution design told me that good decisions were being made at Ably. From a technology standpoint it was making a lot of good decisions and it made me comfortable to adopt it. Deployment really couldn't have been easier, especially given Ably already had the protocol adapter we needed. It was seamless. We were expecting a flood of support tickets but there were no fire drills. It just worked.

OUTCOMES: Realtime is now a key component of PeopleFun's growth strategy, adding snap to the gaming experience, enabling innovative new games and the addition of a realtime-driven 'Teams' mode to some of its most popular titles. Meanwhile, since adopting Ably as its Unity networking library, PeopleFun has grown significantly. Its games now attract 29 million active users per month and, since 2019, its team has grown from 20 to 50 employees – growth that Ably has supported effortlessly.
The Ably Solution
Scale and partnership for the long-term
As PeopleFun continues to grow its active user base and add more functionality to its games, so its realtime usage increases - and partnering with Ably has enabled it to keep pace with that growing demand without incident.
That's the value of working closely with a partner that's committed to growing with us, Campise said. Ably has enabled us to put realtime at the heart of the game experience, without worrying about its ability to scale, or the impact of scaling on our games' financial models. The other realtime vendors simply could not offer that ability scale economically.
Predictable performance
Part of PeopleFun's success is the ability to consistently support an engaging, snappy game play experience, and realtime functionality brings tangible benefits here – for instance ensuring game moves are shown to other players in real time, driving live chat and updating realtime leaderboards.
Ably's predictable performance, with median global latencies and bandwidth always within specific operating boundaries, is crucial here. Not only does it ensure in-game interactions are effectively instant, it also delivers a consistent experience, without frustrating variations in the pace of game play.
Ably supports a snappy, satisfying user experience, Campise explained. When people are playing on the same couch, for instance, there is no waiting between turns. It feels instant for both users, and keeps the game moving. Without that 'snap', the experience wouldn't be quite as sticky.
Integrity of data
Another benefit for PeopleFun came in the form of Ably's system architecture, which is designed to maintain end-to-end message integrity, which underpins 100% guaranteed message delivery and guaranteed message ordering, as well as exactly once delivery semantics.
Campise said: It's important in game play because duplicate messages or wrongly ordered messages directly impact the game experience, and Ably means we don't have to worry about that. In fact, knowing that Ably supports exactly once semantics also allows us to simplify game architecture and engineering.
Reliability of infrastructure
Finally, PeopleFun can be confident leaning more heavily on realtime game features thanks to Ably's fault tolerant platform, which can continue to operate even if a component, or multiple components, should fail.
Ably is so good, so solid, said Campise. Every day, it just works, and we never have to think about it. Not once has Ably cropped up as an issue in our strategy meetings.
Milestones at-a-glance
---
29m
Active users per month
#1
Word game on iOS and Android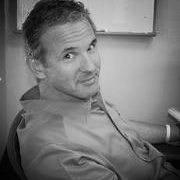 PeopleFun relies on Ably for