Case Studies
Onedio
An HQ-trivia app for 1 million players. Up and running in 21 days. Winner of Google Play Best of 2019 just months after choosing to build and scale with Ably.

As Turkey's fastest-growing digital media company, Onedio needed to bring an HQ-trivia app to market - quickly.
Ably provided Onedio with the readymade infrastructure to power Oyna Kazan, an interactive trivia quiz app and video stream experience, with bold ambitions to attract a million concurrent users in its first go-to-market phase.
Just three weeks after the app's official launch, the quiz show was already attracting 300,000 regular players, with 500,000 players for bigger events. This represents a significant reduction in the average go-to-market time for HQ apps, usually 4-5 months.
Building on Ably reduced operational engineering burden, allowing Onedio to focus all efforts on its product. Oyna Kazan went on to win Google Play Best of 2019 Turkey Winner in Users' Choice and Fun categories just a few months after launch.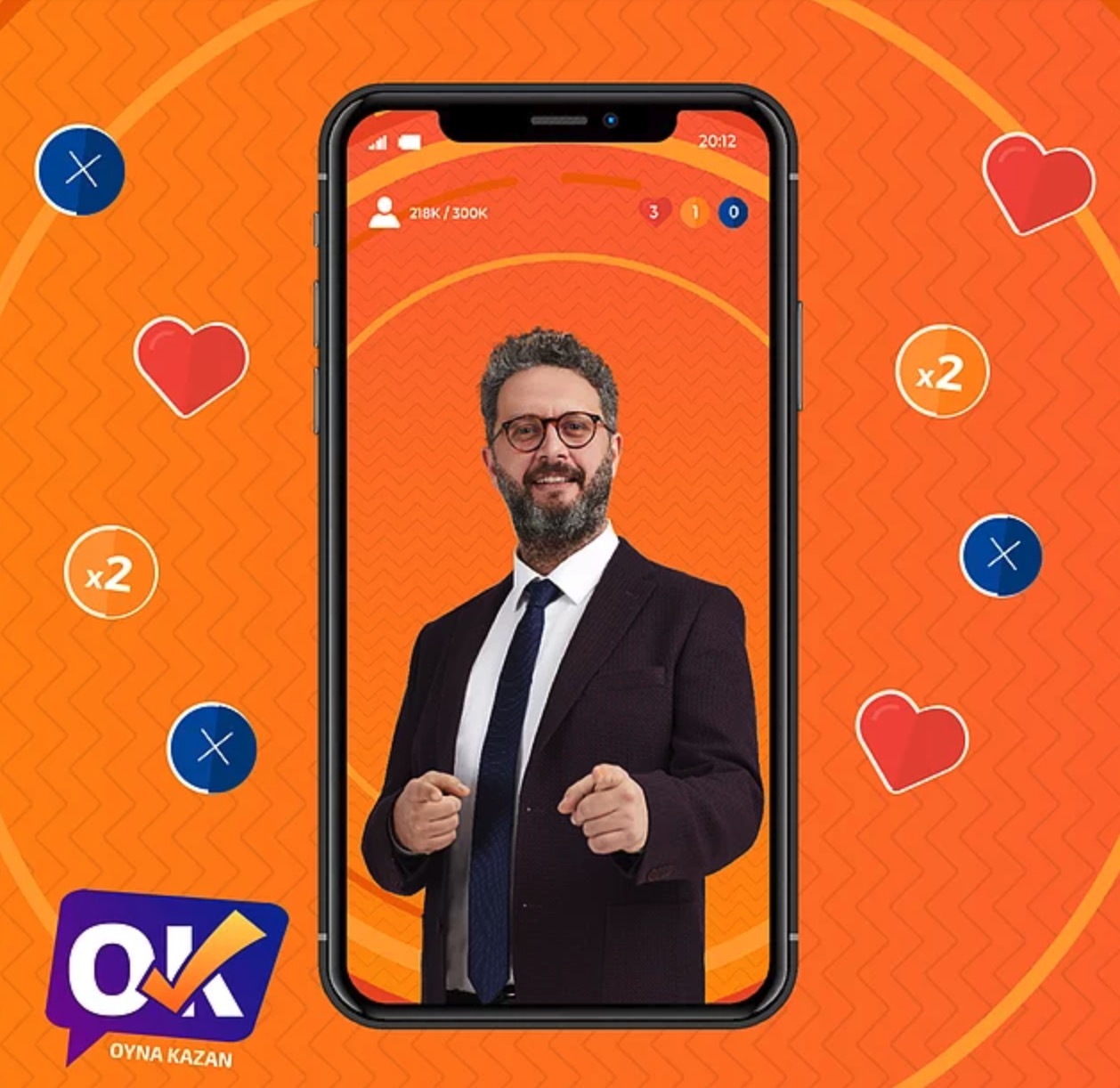 HQ-apps: Typical problems when building
Instant, scalable two-way communications
Low-latency is mission-critical for HQ apps. If questions are sent or answers received outside of the allotted timeframe the information loses its value. Even slight increases in latency leaves user frustrated.
When initially scoping out the app's functionality the main problem Onedio's developers encountered was how to enable instant communications within the quiz's short time-bursts of eight seconds. Ably's infrastructure ensured that, within this time-frame, questions could be sent out and displayed on users' devices synchronously, transmitted back to Onedio's servers for processing and then back to end-user devices, with each of these connections taking place with sub-65ms latency. Ably's network seamlessly enabled data transfer between the app's servers and large numbers of users, no matter how large, varied and unpredictable the bursts of players answering multiple-choice questions.
Building HQ-style apps with Ably
Onedio put some effort into investigating realtime infrastructure solutions, and chose Ably on their technical team's recommendation. Initial conversations during the scoping out stage confirmed Ably's infrastructure was able to support both Onedio's current requirements and its future ambitions for Oyna Kazan. The breadth of Ably's available features caters for Onedio's future ambitions of 1 million simultaneous players, rolling out the show across Egypt, Saudi Arabia and Russia. Onedio's developers were also impressed by the clarity of the documentation, which allowed them to understand the suitability of the product from the start.
With realtime such an integral feature of the app, Ably significantly accelerated the product's time to market. "Ably's infrastructure entirely alleviated the difficult burden of having to build our own data stream system. Our developers were able to get the app's realtime data transfer infrastructure up and running quickly and without fuss, and could therefore immediately concentrate on innovations to build on the app's popularity while the product was still fresh and new," he comments.
Integrating Ably into an HQ-style app
Part of the initial set up process involved integration with elastic queuing. This was handy for Onedio's purposes as it made it possible to build pipelines using Amazon SQS and AWS to queue the data before processing. Like other HQ apps, Oyna Kazan represents a scenario where the problem is less about fanning the data out in realtime but also funneling data back to SQS within sub-65ms. This is a scenario Integrations is designed to solve, reacting to published events within milliseconds and triggering events or streaming data to third-party systems, such as Amazon SQS.
"Ably's support during the initial, high-risk stages is really what let us bring this product to market as quickly as we did. Working with Ably felt as if we were part of the same company, navigating unknowns and collaborating on product improvements together. Ably's technology and customer service allowed us to rest assured that having hundreds of thousands of users for a brand new product - right at the initial stages - did not constitute a business risk."
Features for good HQ UX
Ably features that have proven particularly useful include the channel occupancy feature, which is more suitable for Onedio's use case than presence when it comes to Onedio's huge, varied volumes of users. In this case, it's more important to know how many are tuned in rather than who is tuned in.
The connection state recovery feature mitigates the impact of the fact many Oyna Kazan players engage with the app over unreliable internet connections. The feature allows users to seamlessly reconnect when needed.
Burstability is key to the Oyna Kazan's UX offering, making it possible for dramatic expansions and contractions in active online users (from 0 to 1,000,000 in less than 10 seconds) to happen smoothly, with zero-impact on system capacity. Because Ably handles data-transfer between end-points, the initial load is taken care of. Onedio only had to publish once, regardless of the number of end-users, and could rely on customers submitting answers back to the Amazon SQS queue through the persistent connection held between Ably and mobile devices. Onedio was therefore able to focus on a single operation for each new question, processing data from Amazon SQS queues as efficiently as possible, and generally freeing up engineering resource to focus on consistent product improvements.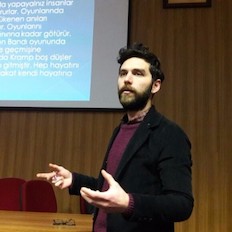 Onedio relies on Ably for