After some whispers and rumors, on 16 December 2020, Pusher announced they are being acquired by MessageBird. The self-titled "Omnichannel Platform-as-a-Service" (OPaaS) company will use Pusher for in-app notifications to plug gaps in their own communication platform.
It's great to see that there's growing demand for realtime technology, and that companies like MessageBird recognise this as core to their future growth. When Pusher abruptly announced the close of their Chatkit product back in March 2020, it was unclear what direction Pusher was headed in. I'm glad to see that Max and the Pusher team have found a home at MessageBird.
We're living through unprecedented times. Remote-first, collaborative interactions underpinned by realtime technology have become the norm in our everyday lives. Due to the increasingly critical nature of realtime to delivering value to their customers, many companies are understandably nervous about single points of failure such as vendor dependencies.
Since Pusher abruptly retired ChatKit, we've had a lot of inquiries to use Ably as a contingency or full replacement. Given we're the only vendor in the market that supports the Pusher protocol, this is unsurprising. Pusher's acquisition unfortunately brings yet more uncertainty for Pusher customers.
What will this acquisition mean for Pusher customers?

The official statement for now is that the Pusher product will be kept independent for existing customers. Larger companies often acquire smaller specialty startups to supplement or extend their existing offering, instead of building out the startup's offering themselves. MessageBird's core business is SMS, voice, images, and locations, not high performance pub/sub solutions.
That said, acquisitions are always an uncertain time and don't always go to plan. Pusher could go from strength to strength, or could eventually be absorbed into MessageBird. No one knows if this will end up being a Firebase scenario where the product receives investment, or a Parse situation where the product is abruptly shut down soon after acquisition.
Ably is the only risk-free, drop-in alternative to Pusher

When customers started migrating up to Ably from Pusher three years ago, we recognised that we could ease the migration with Pusher protocol support. This reduced the risk when migrating and allowed progressive adoption of Ably SDKs over time. So we introduced support for the Pusher protocol. This has significantly eased the migration process for companies that choose Ably once their realtime requirements outgrow Pusher.
With Ably supporting the Pusher protocol, companies like Springboard and Seats.io were able to migrate in as little as a few days.
Migration starts seamlessly by connecting your existing clients to the Ably network. Our protocol adapter takes care of all the background translation, you simply change the endpoint and your API key without changing your libraries or code. You can continue to use a Pusher client and server libraries while progressively moving over to native Ably client libraries with zero downtime.
You don't need to take our word for it though, see for yourself what SpringboardVR's CTO wrote about the company's journey from Pusher to Ably.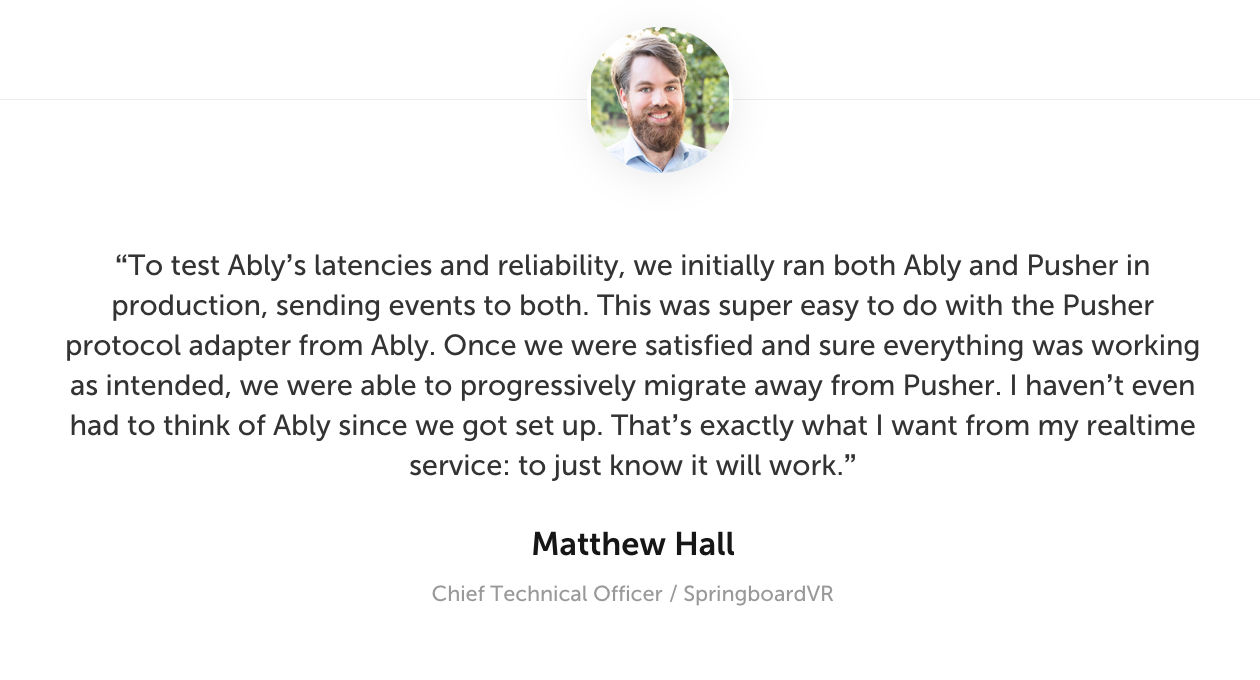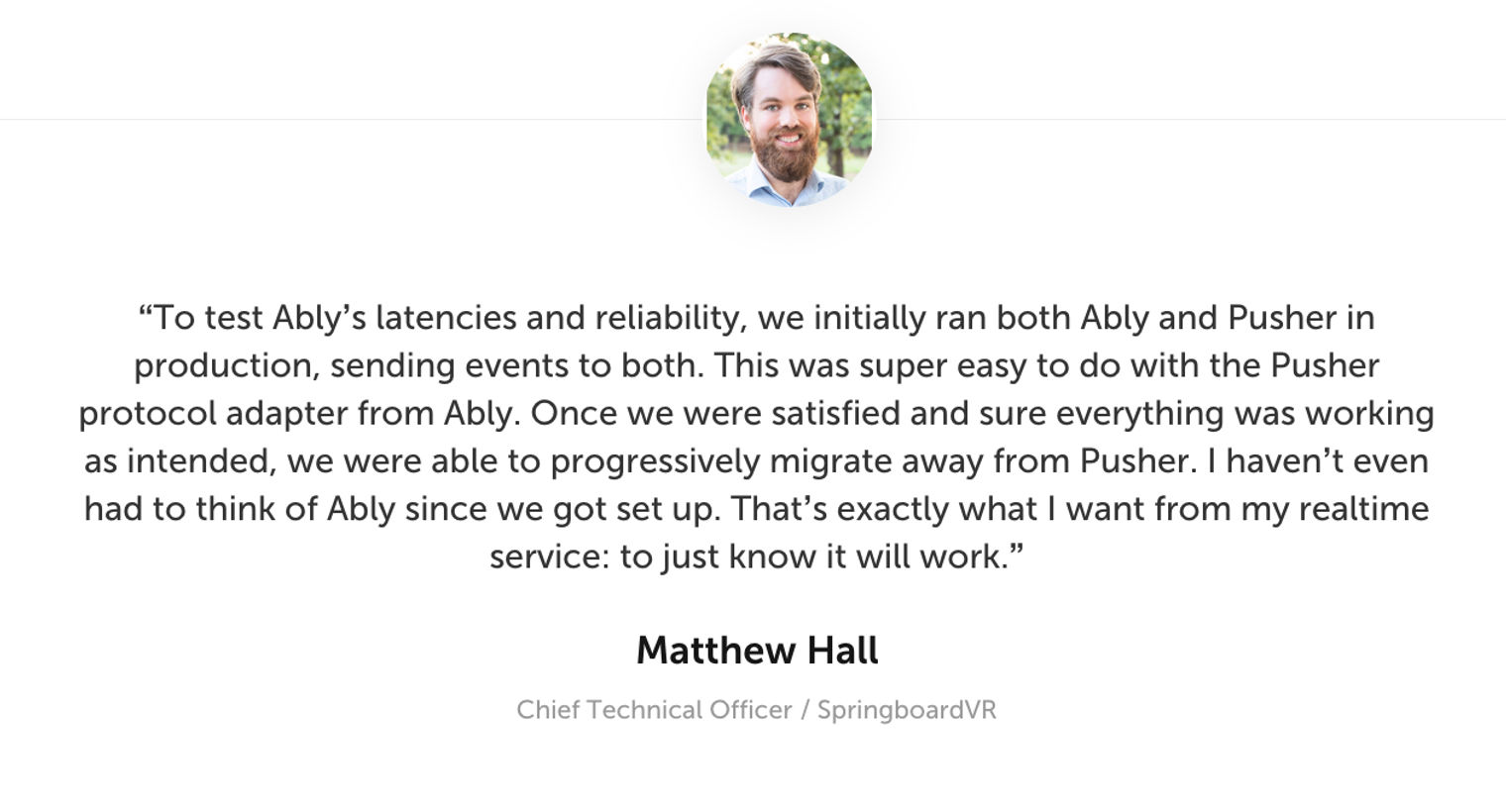 Ably's feature-complete realtime communication platform

When comparing Ably vs Pusher, Ably stands out as the enterprise-grade, feature-complete realtime communication platform capable of powering any type of realtime requirement. We provide the reliable building blocks you need to create realtime features you can trust at scale.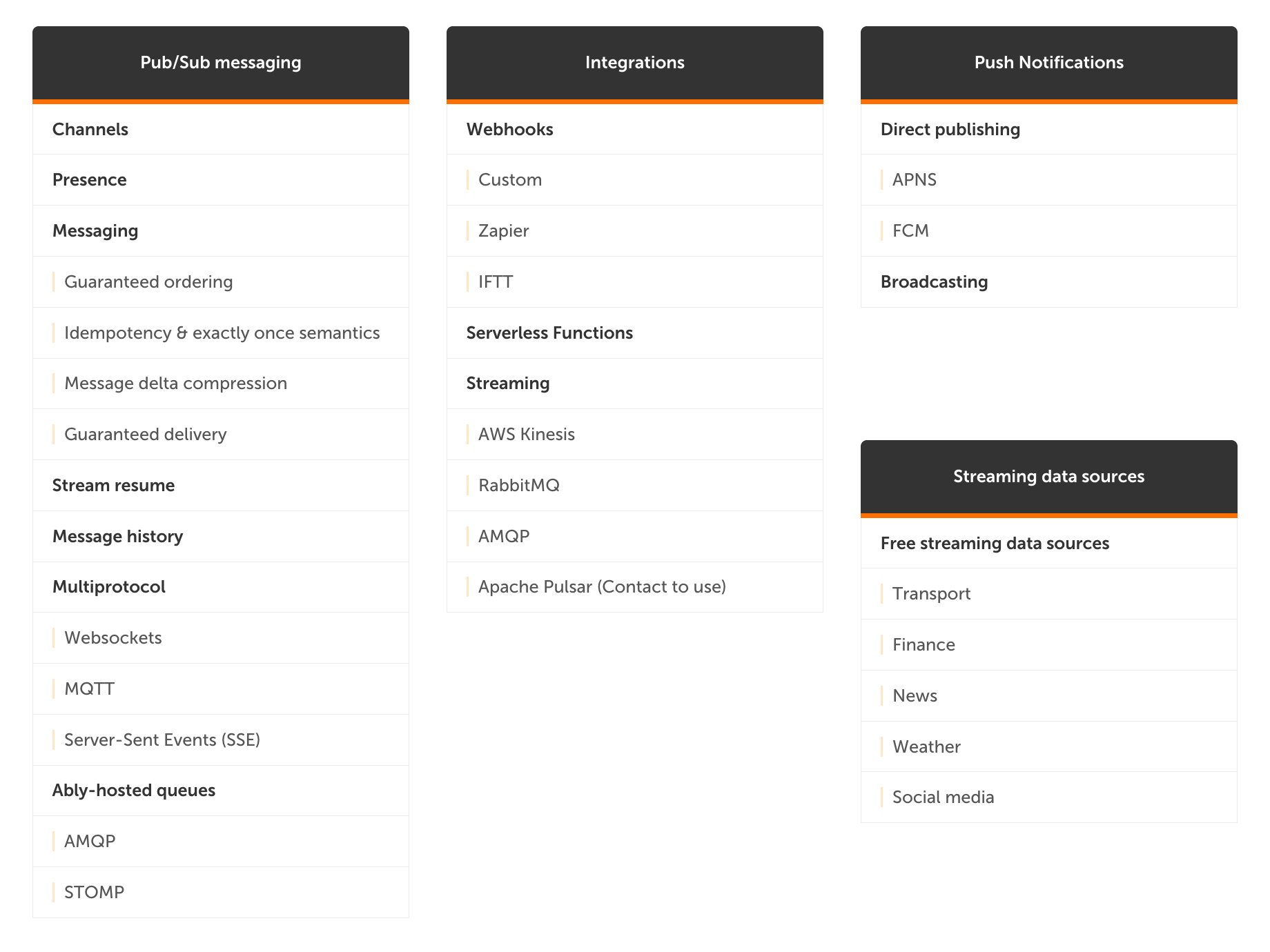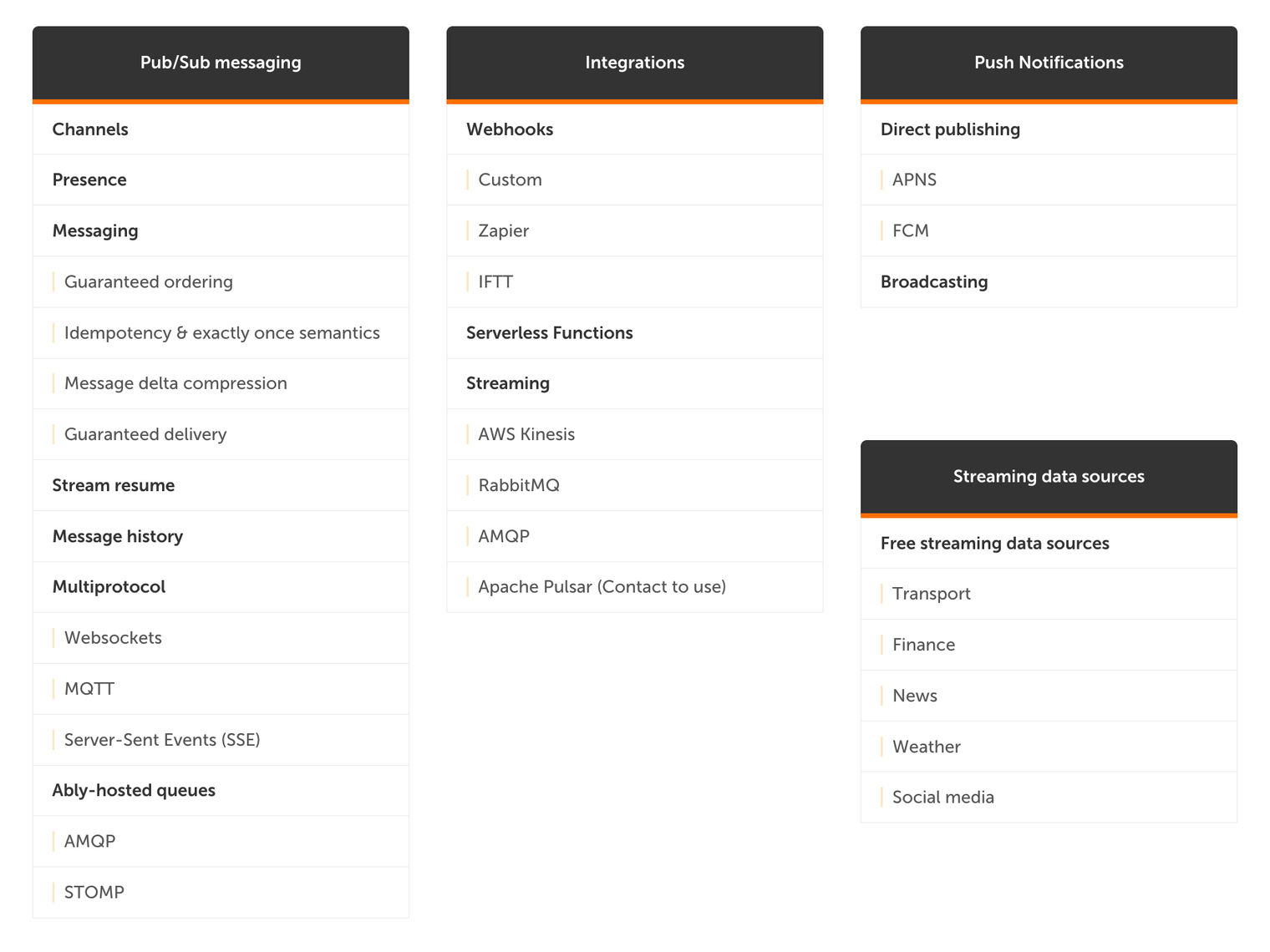 A global edge network built for dependable scale

Ably exists to enable seamless digital experiences underpinned by realtime. Core to this is predictable performance and reliability at scale. It's why we're architected from the ground up around four pillars of dependability: our mathematically modeled approach to distributed system design that guarantees critical realtime functionality at scale.
When it comes to performance, we focus on predictability of latencies to provide certainty in uncertain operating conditions. Our round trip latencies dependably range from 5ms to 200ms, with a median global latency of 65ms, thanks to our global edge network of 200+ Points of Presence.
A focus on integrity from day one means Ably provides legitimate guaranteed message delivery and ordering, as well as business continuity across disconnections. Publishers only receive an ACK when data is persisted in two locations, and subscribers never lose data during brief disconnections as we maintain connection state for each client on our servers. This is a non-negotiable requirement for HubSpot and it's why they migrated from PubNub.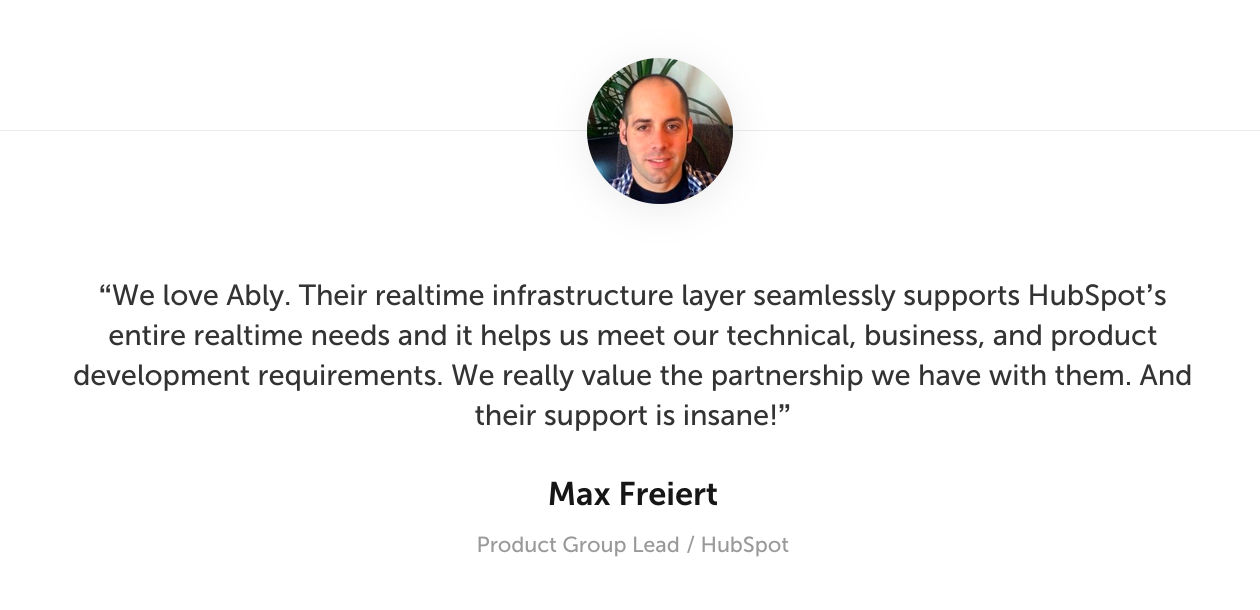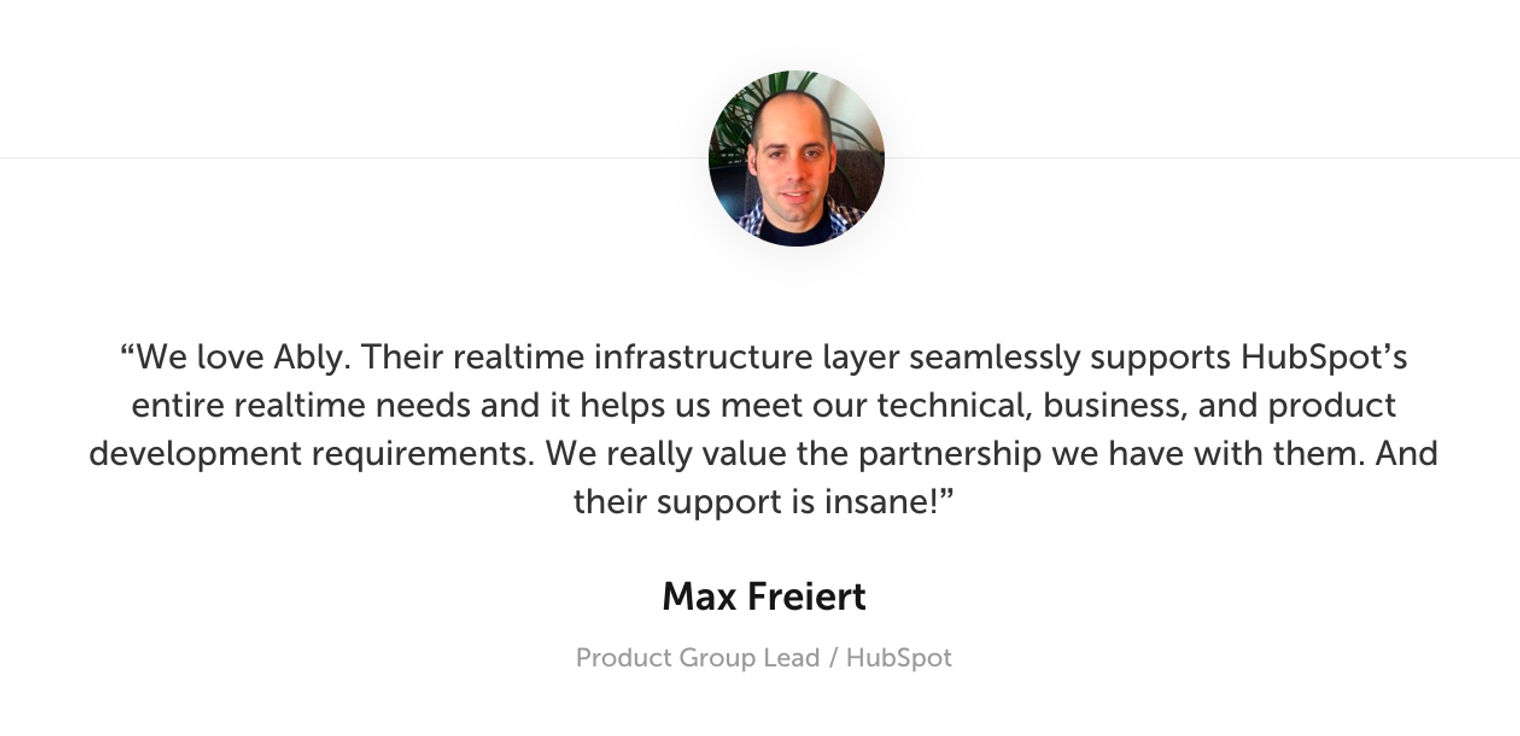 We designed our distributed system in a fault tolerant way to provide reliability and high availability with no single point of failure. All customers benefit from running their apps in all 15 of our global datacenters providing resilience, reliability, and global low latencies.
And when it comes to scalability, Ably is highly elastic with near-infinite capacity, capable of dealing with both short-term spikes in demand as well as longer-term growth as you scale your user base.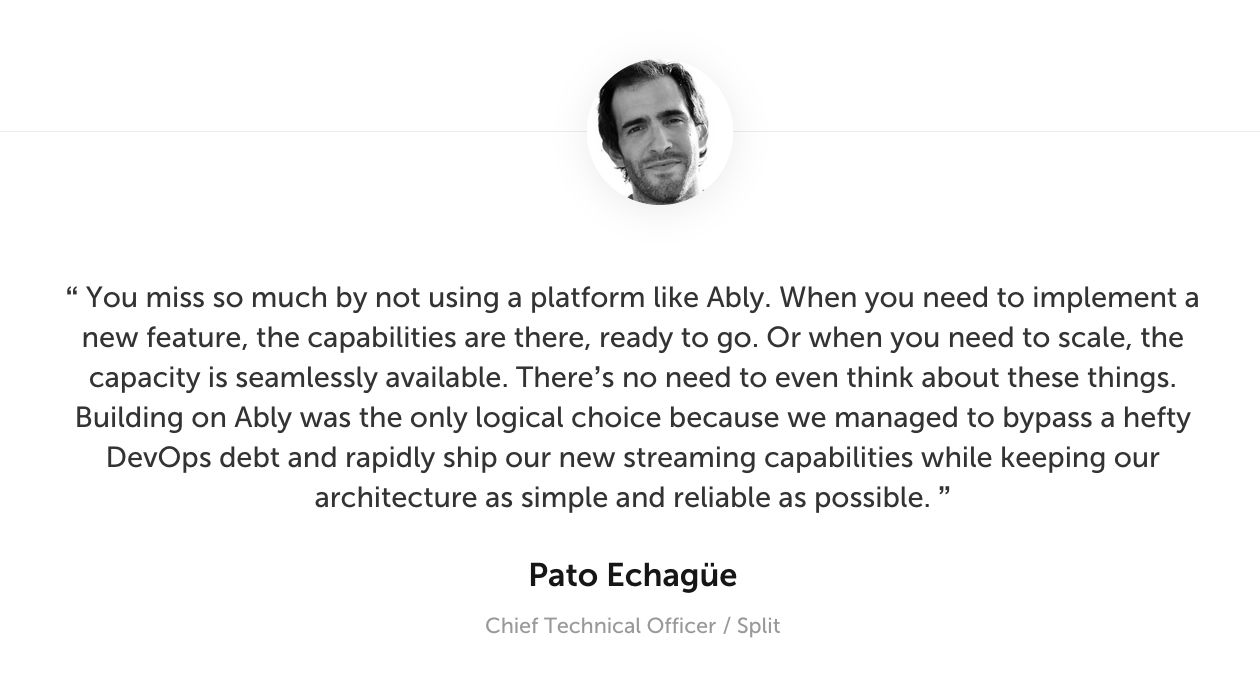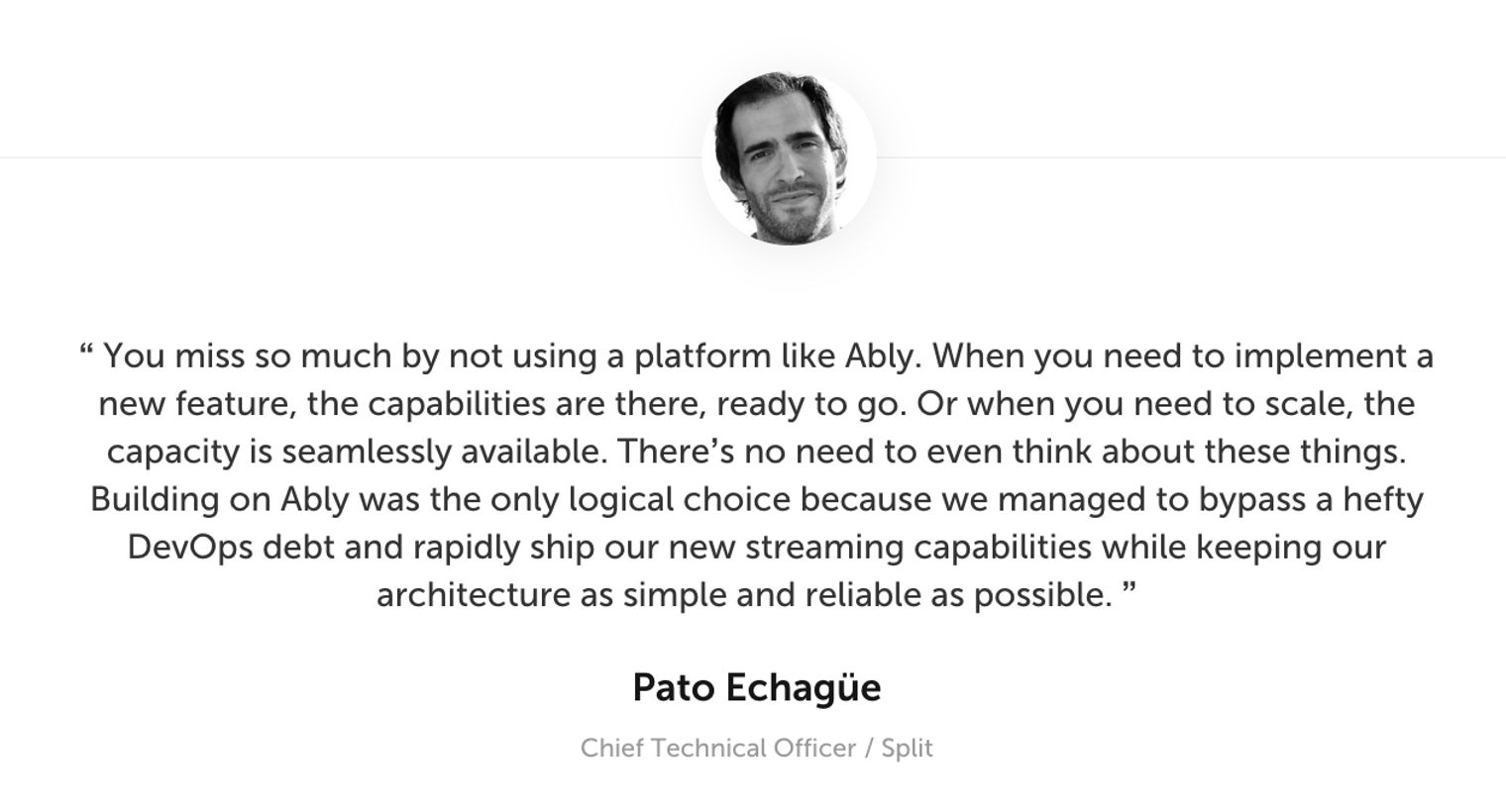 Conclusion
At Ably, we've achieved best-in-class status through relentless focus on one area: realtime communication. Given the ease of having a backup plan using our Pusher protocol support, and given Pusher's uncertain future, we're very happy to help companies set up a backup or migration plan with Ably today. If you are focussed on service continuity in spite of uncertainty, and would like to find out more about why companies are migrating over to our enterprise-grade solution, let's talk.
---


Ably provides an infrastructure layer to handle complex, behind-the-scenes realtime communication. Developers at companies like HubSpot, Toyota Racing Development, OfferUp, and Bloomberg rely on Ably to power digital experiences like chat, live updates in maps or apps, IoT device control, and remote collaboration at global internet scale.

With Ably there's no infrastructure to provision or manage – just simple yet powerful and versatile SDKs and APIs that let you quickly add innovative realtime capabilities to your application with a few lines of code.

Out-of-the-box you benefit from our massively scalable global network, unique data ordering and delivery guarantees that ensure seamless end-user experiences, legitimate 99.999% uptime SLAs thanks to our fault tolerant infrastructure, and integrations and plugins that make it easy to extend your product capabilities.