Ably for iot and connected devices
The platform to control global IoT deployments in realtime when service reliability and availability is paramount
---
Provides a platform to monitor, approve, and manage drone operations and restricted air zones in realtime.

Realtime instrument, equipment, and experiment monitoring for scientists across industrial and clinical research labs.

Digital facilities management platform providing realtime monitoring and device control across 120m square feet.

Powers forecasting algorithms and APIs that predict future energy consumption in realtime.
Deliver the monitoring and control your end-users need to make critical decisions in the moment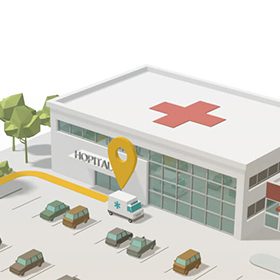 Sanilea case study
Organizing and regulating transport for the healthcare sector.
View case study
---
The complete realtime data synchronization stack for IoT deployments of any kind
Pub/Sub messaging
Publish messages to millions of subscribers over channels that support multiplexing.
Device & user presence
Know when devices or users are online by subscribing to presence events.
Message history
Retrieve past messages up to 72 hours in the past. Useful for chat or live feeds.
Stream resume
On disconnect we keep state and retry connection every 15 seconds for two minutes.
Message ordering
Ably guarantees all messages are delivered in the same order as originally published.
Support for protocols like MQTT
Ably supports pub/sub over WebSockets, MQTT, and Server-Sent Events (SSE).
Integrations
Trigger business logic (e.g. AWS Lambda) or process data elsewhere (e.g. RabbitMQ).
Powerful security
Handle sensitive data however you need with Ably or JWT authentication tokens.
A Pub/Sub platform engineered around Four Pillars of Dependability
Delivering seamless experiences to your customers is vital, that's why we created the four pillars. This mathematically modelled approach to system design guarantees critical functionality at scale.
Get started right now
Documentation
Rapidly build production-ready realtime capabilities with quickstart guides, realtime concepts, and full API reference.
Read the docs
Tutorials
Our step-by-step tutorials and demos will help you learn Ably and understand what our realtime platform is capable of.
Browse the tutorials
25+ Client Library SDKs
We support the environments, languages, and platforms you work with. Ably fits into your stack wherever you need us.
Download an SDK