Case Studies
Sanilea
Sanilea is an app that helps organize and regulate transport for the healthcare sector

About Sanilea
Sanilea builds cloud-based solutions to help healthcare organizations deploy and manage transport for their patients. Sanilea's product uses live location technology (think Uber's cab-tracking app, or Amazon's parcel-tracker) for journeys where wait times are more than a matter of inconvenience - Sanilea's transport-tracking technology caters for the requirements of transport operating in the critical-care space. Sanilea helps healthcare organizations optimize their transportation, saving costs and time. Sanilea uses cross-platform connections to guarantee different points across the transport network are reachable, even those operating in non-digital environments.
Realtime functionality forms the basis of Sanilea's main USPs. Ably's infrastructure powers notifications that provide live updates on the status, location, estimated arrival times and predicted direction of health vehicles.
Sanilea Use Case
Sanilea uses realtime notifications to push live information about the location of health vehicles to browsers, which are then displayed on a map. Status updates are also delivered in realtime. Each month 35 million messages are circulated around Sanilea's network.
Key Technologies used

Pub/Sub messaging

Presence and device awareness

Message History

Push Notifications

Connection state recovery

Realtime user state

Protocol Adapters (Pusher, PubNub, and MQTT protocol support)

Guaranteed delivery and ordering

Encryption

EU only storage

Message Queues
Sanilea challenges
Given vehicles use Sanilea to deliver urgent care as quickly as possible, and that it's related application, Speedcall, has speed as its USP, Sanilea's tech team had specific requirements that included:
Availability: Sanilea requires an 'always on' infrastructure, capable of dealing with spikes in demand. And a system sturdy enough to bring peace of mind in life-and-death situations.
Scalability & Reliability: Scalability & Reliability: Sanilea has several hundred concurrent users at any one time, and is a growing business. Each user is constantly updating the location of their vehicle, transport statuses and other issues. With a large proportion of users operating in emergency situations, Sanilea had to be able to scale its offering without compromising reliability.
Sanilea engineers had previously tried to manage their own notification system in-house. As the business grew, the team found itself spending a lot of resource on scaling real-time capabilities and ensuring availability. To free up engineering time and to allow greater focus on the strategic goal of improving the actual application, the company decided to employ a third-party notification system.
The Ably Solution
As well as meeting Sanilea's requirements for scalability and high availability, given the team's priorities, Ably was also attractive as a turnkey solution. According to Sanilea's CTO, Damien Harper: "Ably seemed like a good choice. It was easy for developers to implement under the hood, thanks to its REST API/PHP library, and also frontend side with its NodeJS library". Sanilea were also attracted by the transparent and adjustable pricing scheme, suitable for a startup scaling its offering.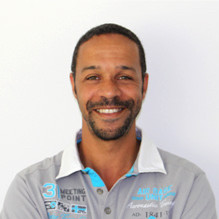 Sanilea relies on Ably for