Case Studies
Stadion
Stadion creates high performance digital products for some of the biggest names in global sport – its team of creators, designers, strategists and engineers is passionate about putting realtime at the heart of dazzling digital encounters that power and monetize deep fan engagement.
Web services and apps delivering live scores and in-match updates are at the heart of that proposition and, in a business where first and fastest is everything, Stadion has relied on Ably for mission critical realtime infrastructure from day one. Today, Ably remains a key partner for Stadion – powering market-leading realtime experiences across its Lively and Match Hub products.
About Stadion
CHALLENGE: When the team at Stadion was planning its MVP, it knew that realtime capability would be crucial to the kind of seamless, 'first-to-know' experience that is fundamental to fan engagement through live match and event updates. But it also knew that realizing its growth ambitions, even at that early stage, would depend on its ability to deliver on some exacting requirements in terms of realtime performance, reliability and scalability:
Its live match and score updates would need to be fast – Stadion set out to develop the fastest live scores app on the market, faster than the BBC and Sky.

That speed would need to be matched with reliable, consistent performance – especially given live match-day update services always brings unpredictable loads, while the global nature of elite sports means fans are located all over the world, with accompanying variations in local connection speeds.

The solution needed to be scale-ready from day one, at two levels – first because even signing on one global sports brand could potentially attract many thousands of users almost overnight, and second, to support Stadion's own ambitious growth plans.

Finally, its realtime infrastructure would need to enable a wide range of integrations in order to support Stadion's product roadmap, particularly the planned extension of initial web-based products to realtime-driven iOS and Android apps.
Olivier Legris, Strategy Director at Stadion, said: Realtime is the key for sports. We wanted to use it for all comments, score updates, kick off times, red cards, all events that can happen in a game, and our goal was to ensure that fans of our clients are the first to get those updates.
However, even though our realtime implementation would be crucial to our entire proposition, we knew from the beginning that developing our own realtime infrastructure was not a realistic option. That is why we looked for a realtime platform, delivered as a service, that would support a quick implementation but grow with us too, as a true strategic partner.
SOLUTION: As it happened, the team at Stadion already had a possible solution in mind and a brief look at other options on the market confirmed that Ably offered the best of all worlds – the right mix of reliability, performance and support and simple implementation. What's more, effortless scaling, easy, API-based integration and fair pricing promised to enable Stadion's ambitious growth and product development plans – particularly the development of iOS and Android apps.
Stadion is specifically built on Ably, Legris explained. It is the secret sauce behind our products and services and right from the off, the advantage of quick implementation and not having to worry about realtime was priceless for us. What's more, having Ably looking after realtime has really supported out roadmap, streamlining our DevOps and product engineering by removing realtime from the equation.
BENEFITS: Selecting Ably as the realtime heart of its proposition bore immediate fruit, delivering against all of Stadion's immediate goals. A simple, stress-free implementation cut time to market significantly and gave Stadion high-performance realtime infrastructure it could rely on to deliver at scale, without creating an ongoing maintenance burden. We never have to spend any time on Ably aside from implementation and updates, Legris explained. For us, that is a true competitive advantage.
Crucially, that low maintenance burden, plus the ability to extend beyond the Ably platform, has enabled Stadion to focus on an accelerated product roadmap. It goes without saying that delivering the same experience via mobile apps was a key milestone for us, and Ably removes so many barriers to doing that, Legris pointed out. Sometimes, third party apps can be a pain for mobile, but when we came to implement Ably in mobile – across iOS and Android apps – it was the same experience as our initial web development. It just worked.
That app development process also proved to Legris and his team just how good Ably support is, compared with other suppliers. With one particular client implementation we spent two weeks of dev times trying to figure out a problem with a push notification supplier, which cost us $10k, and another $30k with a video supplier. With Ably we had a few questions and then boom it just worked. We very much appreciate the quality of support and partnership we get from Ably.
Key Technologies used

Pub/Sub messaging

Connection state recovery

Mobile and Browser Push notifications

Uptime SLA guarantee

Consistent client library SDKs on every platform
The Ably Solution
Predictable performance
Realtime performance is crucial to Stadion, with consistent delivery of live match updates being fundamental to creating a sticky user experience and therefore to the success of its proposition for sports businesses. However, the global nature of modern fan bases creates its own challenges – the leading clubs can have fans all over the world, with variable connection quality, so delivering the right experience means overcoming those issues.
Ably supports that requirement effortlessly, its predictable performance ensuring that median global latencies and bandwidth are always within specific operating boundaries – so all web and app users get that crucial 'first-to-know' experience consistently.
Our own benchmarking across multiple devices tells us it is less than a second syncing between devices, Legris said. It's a big reassurance go know that our clients can rely on us to deliver the best fan experience, no matter what platform they are on. Sometimes we actually spoil it for people, for instance when there is a lag on a third party live stream our scores are more up to date.
Thanks to Ably's stream resume feature – which preserves the user state on disconnect and retries connection every 15 seconds - Stadion can even deliver that seamless experience when users have brief connectivity issues – any missed updates are delivered on reconnection.
Scalability
The nature of global sport, coupled with Stadion's own growth ambitions, mean scalability was important on two levels. It needs the ability to scale 'in the moment' to deal with peak message volumes during matches, as well as a realtime solution with the capacity to scale in step with its own growth, and Ably's scale-ready architecture has delivered on both counts.
Ably really is scale-ready from day one, Legris explained. On a matchday, we might see user connections grow from zero to tens of thousands in a matter of minutes, and Ably just takes that in its stride.
But it goes beyond elasticity. Ably was core to our toolbox from day one, and since then we've scaled to the whole world without seeing any performance or reliability issues. We need to deliver updates everywhere, at the same time, globally – and, again, Ably just works.
Reliability of infrastructure
Finally, given its fundamental role in the user experience, Stadion's realtime infrastructure has to be resilient and reliable. That made Ably's fault tolerant platform, which can continue to operate even if a component, or multiple components, should fail, a key benefit for Stadion – and has ensured that Ably is among the most reliable components in its stack.
The five nines uptime SLA is hugely reassuring, Legris said. But even more so is the fact that we have never had reliability issues with Ably. In fact, I see Ably as a core point of resilience in our wider environment - it's that good.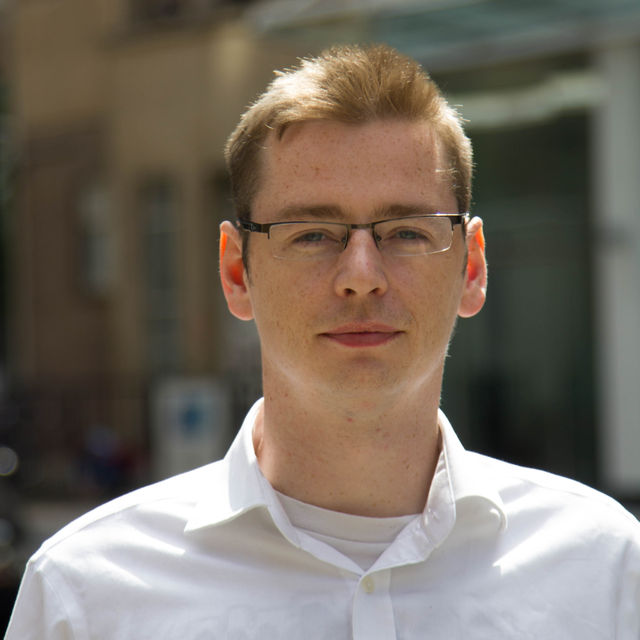 Stadion relies on Ably for