About MobyMax
MobyMax is a rapidly expanding, US-based Edtech company providing highly-targeted, highly-engaging learning products aligned to the curriculum. It provides web-based classroom tools that help find and fix learning gaps to help K-8 grade students meet or exceed grade-specific learning levels.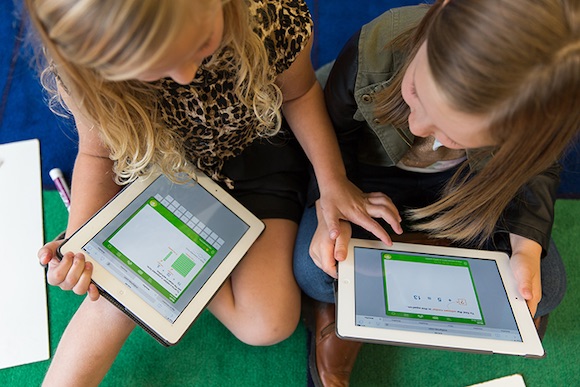 MobyMax provides learning and assessment tools across 27 subjects, with more than 28.7 million students and 1.5 million teachers registered in 82% of all K-8 schools. Moby Suite, which launched in 2018, has also amplified MobyMax's popularity. The Suite encompasses assessments, and practice modules, and a sophisticated learning management system. For students, MobyMax's highly developed UX offers the most motivating rewards program on the market. For teachers, targeted learning and feedback within Moby Suite makes it possible to easily monitor and enhance individual development, even in classes with 30-40 students.
MobyMax and realtime
Realtime functionality increasingly forms an essential part of MobyMax's expanding set of collaborative learning and in-product engagement tools, including game-related running scores, team-based learning, and new Fluency Games, all of which generate around 20 million messages each day. Realtime messaging adds interactive functionality to all four aspects of MobyMax's proposition.
It enables maximally effective communication between teachers, students, and peer groups within the virtual classroom, whether they are carrying out tasks, checking progress, asking and answering questions, or using curriculum-based tests and games.
Realtime functionality also enables anti-cheating tools that identify, for example, when students are concurrently running two windows or consulting unauthorized third parties in test situations. Inadvertently, pupils provide essential R&D by uploading 'How to cheat at MobyMax' videos to YouTube, which in turn help programmers identify and fix loopholes in the system.
Servicing serious realtime demands
MobyMax's Realtime Panel, an in-product communication platform for teachers and students, has been part of the product since it was first brought to market in 2010. MobyMax initially engaged another provider of realtime infrastructure, all of which ran smoothly until late 2018, when MobyMax's realtime servers suddenly went down. A series of outages, unresponsive service, lack of status updates, unexplained usage spikes, and unexpected billing persuaded the team to search for an alternative realtime infrastructure provider.
Migrating to Ably
MobyMax's team identified Ably as the right infrastructure provider, reliable enough to form the basis of a growing realtime product offering. The team were also impressed by the responsiveness of Ably's staff, who "set a new gold standard for the type of service we expect from third-parties…", according to David Pennar, MobyMax's VP Of Engineering.
"Our first thought? Why don't we just build it - how hard can it be? It turns out - hard! While we knew we could never build an enterprise level infrastructure, we thought we could build enough realtime functionality to keep the product up and running. But even doing the cost runs to determine what this would cost to host and run on AWS made it clear building our own infrastructure didn't make sense. We weren't going to save money, not to mention the fact we'd then carry responsibility for running these servers", explains David.
Making the swap was intuitive, and Ably's support staff made it easy to switch, with clear, quick answers from Ably's engineers. "Ably wasn't the sort of company to just make the sale and let it go - they were present as MobyMax got the system up and running. For example, MobyMax was notified within half an hour of unexpected usage spikes indicating suspected bugs, and so could take preemptive measures.," says David.
The migration process for replacing their previous provider was an easy one to follow, with many of the calls being similar. MobyMax's engineers approached the integration in two phases. The first phase was just to swap providers one-for-one, without changing the code. The second phase entailed general improvements to the products, leveraging the additional realtime functionality and scalability brought to update operations within MobyMax's system. Immediate optimizations have included decreased message volumes and efficiencies that have allowed the team to focus on building out product-enhancing features, such as team-based learning games.
Building on (rather than for) improved realtime functionality
Additional features allowed MobyMax to improve their overall product offering. Despite the enhanced functionality with Ably, MobyMax's bill for realtime infrastructure is less than half what they were paying their previous provider, allowing them to invest money as well as time in overall product improvements.
According to MobyMax's engineers, the biggest long-term improvement Ably's infrastructure brought to the product was the presence channel and message channel option. Indications of presence on a channel immediately made communication between teachers and students using the platform much more efficient. So whereas communication was previously broken out into different channels, Ably allowed this to take place through a single channel. The new function meant users only tuned into message channels they needed, teachers and pupils weren't receiving messages unless they were online, and pupils didn't have to manually check databases to see which teachers were available.
Efficiencies in the system led messages to drop from 2bn to 500m messages, significantly reducing margin for error. The dashboard and reporting also helped here, providing live visibility into spikes, helping to isolate problems. Ably also considerably lightened MobyMax's server load, resulting in significant cost savings. Further optimizations included a chat window for teacher and pupils and better feedback mechanisms.
In terms of future expansion, Fluency Games are on the immediate horizon. Ably's infrastructure will be used to get scores back and forth to teachers and to other pupils. Realtime eam-style and boardgame-style competitions are also in development, which will enhance MobyMax's offering of interactive, classroom-style motivation, combined with the accuracy and targeted-learning aspects of app-based education.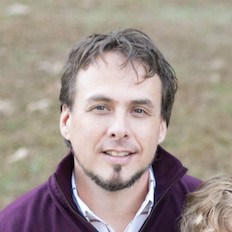 Milestones at-a-glance
---
49
education industry awards last year
28.7 million
students registered
20 million
messages per day
1.5 million
teachers registered
MobyMax relies on Ably for