Extending Kafka data to millions of concurrently-connected client devices in realtime
Here at Ably, we're excited to announce our participation and Silver sponsorship of the Kafka Summit 2022, taking place between 25-26 April. The Kafka Summit is the only dedicated technical conference for the Apache Kafka® Community, and it's a great opportunity for anyone building large-scale event-driven systems to learn and share ideas. It's also the perfect event for us to launch the general availability of the Ably Kafka Connector.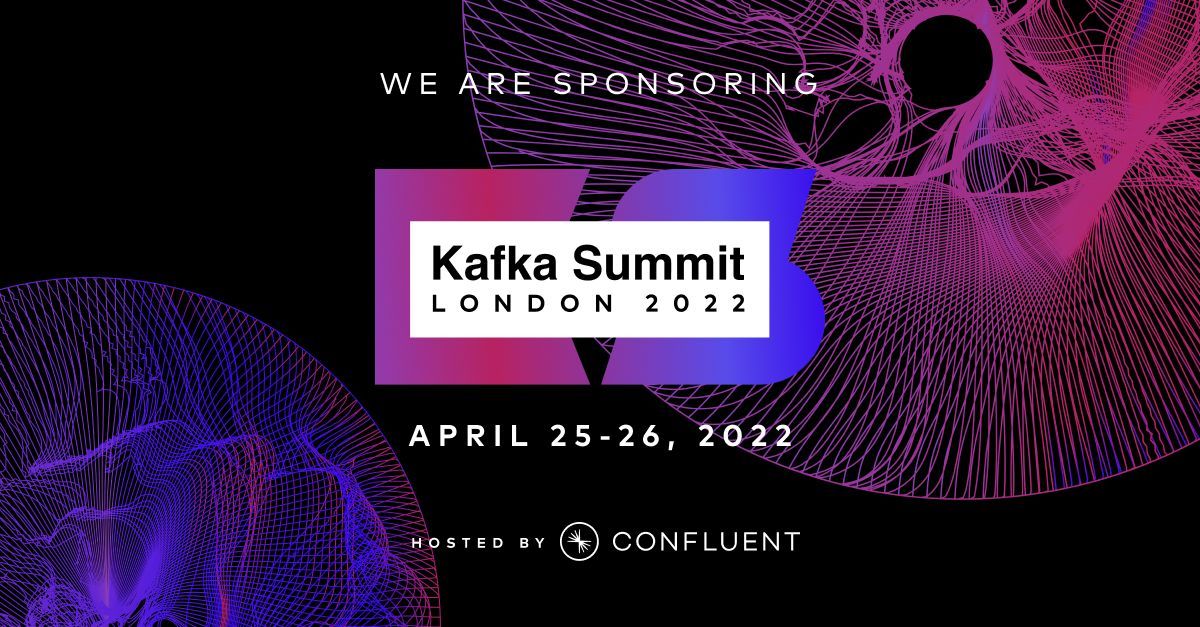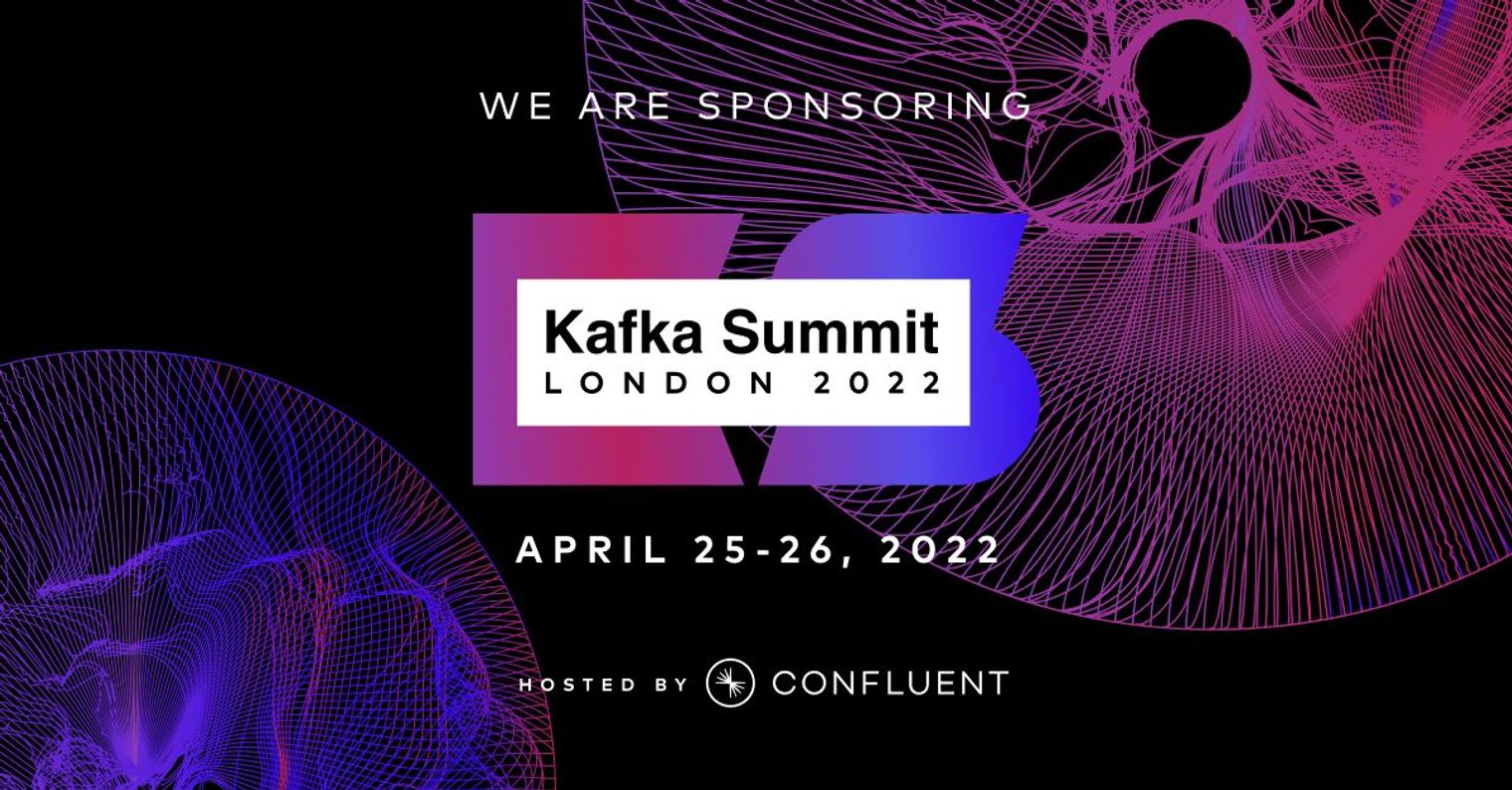 For some time Kafka has been the de facto choice for most companies streaming and processing huge volumes of mission-critical, time-sensitive event data. With the increasing expectation by end users that an enhanced realtime digital experience is just a click away - whether it's checking bank payments, patient care or booking a ticket  - - there is increasing demand to extend Kafka's capabilities to client devices. However, building your own solution  that can extend Kafka to end-users in a dependable and scalable way is a highly time-consuming and resource-intensive task for many engineering teams.It  often involves months of development work, for multiple engineers, with intensive ongoing management thereafter.
You need a highly reliable, battle-tested internet-facing messaging layer to connect Kafka with public internet consumers. Ably delivers exactly that. A complimentary edge messaging platform that matches and enhances Kafka's guarantees, messaging semantics, and characteristics - Ably is designed for event streaming over the public internet.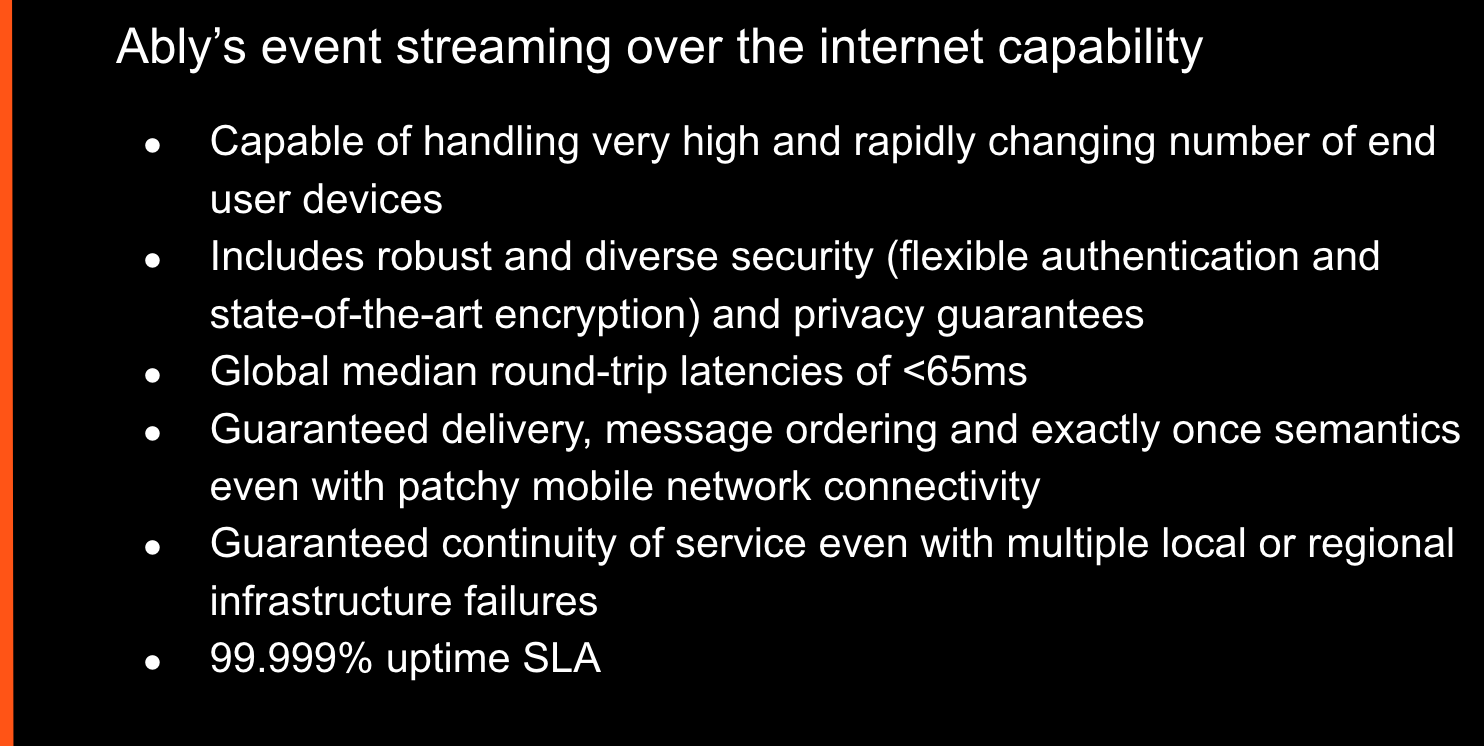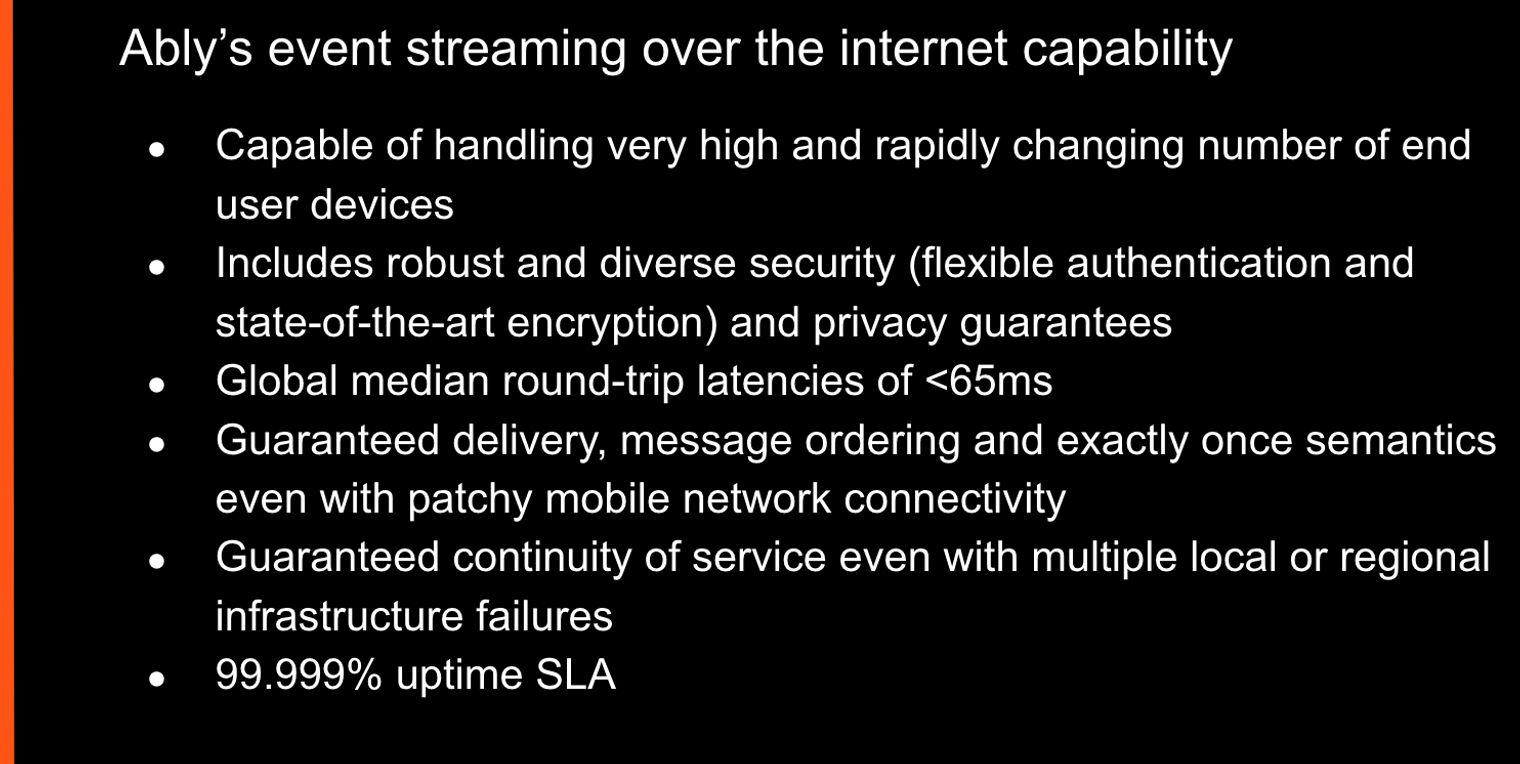 The Ably Kafka Connector
To help shorten time-to-market, the Ably Kafka Connector provides a ready-made integration between Kafka and Ably. It enables companies to quickly and easily move data from Kafka topics to Ably channels (many-to-many relationship). Ably can horizontally scale to any number of channels, and service millions of concurrent client devices that are listening for and publishing updates on channels.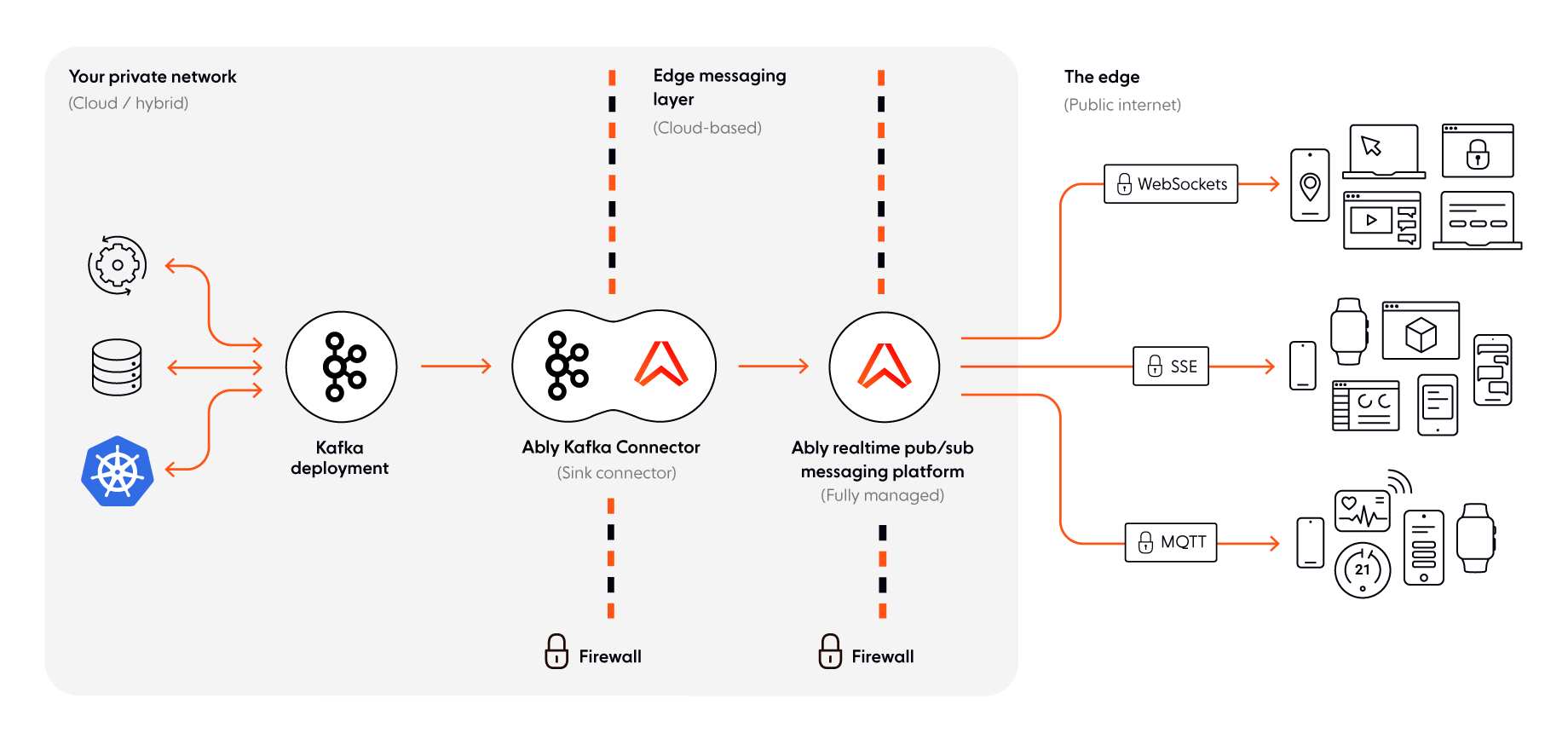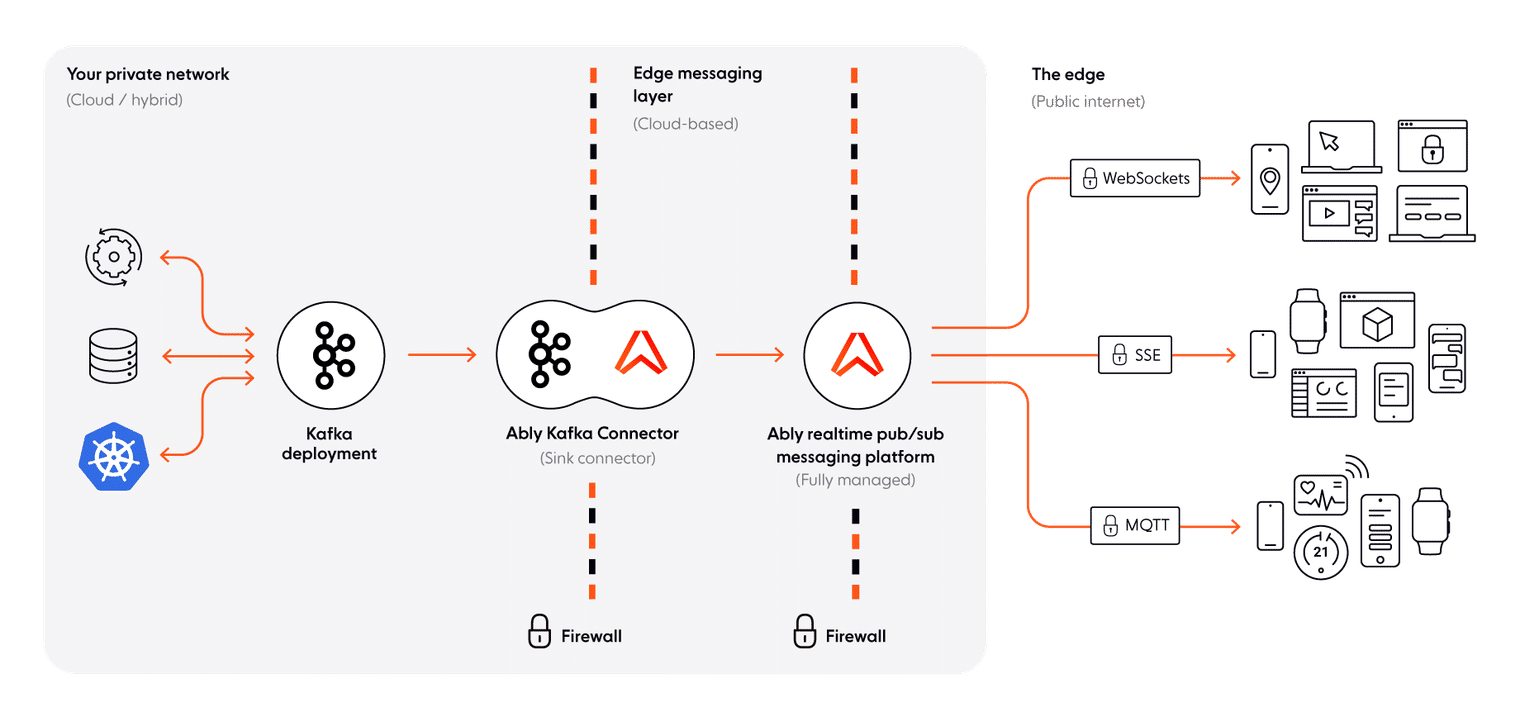 The Ably Kafka Connector is available under the Apache 2 open source license and is a verified Gold connector on the Confluent Platform.  It works with any Kafka deployment that includes Kafka Connect. The general availability will be announced during the Kafka Summit.
A number of realtime experts will be at hand at this year's event. We'd love to hear what you are planning for your Kafka-based solution. Get in touch to arrange a meet-up, chat now, or simply pop by stand 12!
If you're looking to learn more about the various methods and features available on the Ably platform, you can create a free Ably account to get started and take a look at our general  documentation.
Ably and Kafka resources