Case Studies
Vitac
Ably's data stream infrastructure now powers the world's largest and most established full-service caption and transcription company. Ably provides a realtime message bus for VITAC's teleconferencing captioning service. VITAC's stature and reputation in the industry means reliability and quality of service is paramount.

About Vitac
VITAC provide realtime encoding for media and entertainment companies, broadcast networks, government agencies, and educational institutions. Customers such as FOX, CNN, CNBC and the Discovery Channel all rely on VITAC's technology to maximize accessibility to their programmes. Major multinationals, international agencies and government bodies (the Obama administration, for example) use VITAC to caption their most important communications. VITAC enhances impact of these communications, opening accessibility to the deaf and hard-of-hearing (DHOH) community.
VITAC has quality and reliability as pillars of its business, and is the go-to captioning provider for the most high-stakes communication channels, including government bodies and the world's most popular media outlets. VITAC often provides the only source of information for the DHOH community, comprising 50 million Americans, and 20% of the population globally. VITAC's technology needs to be ready to use at a moment's notice, in order for broadcasters or organizations to react to real-life events.
VITAC requires solid, 100% reliable infrastructure solutions. VITAC's captioning technology revolves around a sophisticated, multi-stage data transfer process, and is used to caption both live and offline events for TV, OTT, web videos, stadiums and major conferences. To get an idea of VITAC's scale, the company provides live captioning services for both the Olympic Games and the World Cup, translating captions into as many as 50 languages.
Flawless live captioning at scale - key technologies/services:

Pub/Sub

Encryption

Limit booster

Incident escalation pager facility

Custom 10 minutes response time

24x7 support

Active Traffic Management

Guaranteed Delivery and Ordering

Connection State Recovery
VITAC and Realtime
Drilling deeper, VITAC's service requires a four-stage data transfer process between audio source, captioning facility and viewer, the actual stages being ingest, translate, caption, transmit. The live nature of broadcast events and conferences mean this data journey must take place sub 4 seconds, or a substantial number of viewers or participants are excluded from the conversation. If latency introduces technical issues or causes chunks of the conversation to be missed, these viewers risk missing out on vital information, be it breaking news on world events, for example, or important global conferences. The importance of this is why the quality and latency of VITAC's service is subject to external regulatory control.
One limitation Ably cannot solve is the speed of light, which inevitably adds 200ms to the process. Some of the world's best-trained captioning specialists take another couple of seconds to translate information into word-perfect captions, leaving minimal time for the 4-step data transfer journey within this 4-second boundary. This is where Ably's technology, with minimal latencies and maximal message integrity guarantees, comes into its own.
VITAC and Ably
Ably's infrastructure guarantees low-latency, ordered messaging, forming a part of VITAC's captioning service used by major sports leagues, education establishments, political institutions, and household name multinationals. Participants can view live captions on mobile devices and download word-perfect transcripts immediately on the event's conclusion. To provide this service VITAC needs redundancy in message transport.
Ably's message bus serves as the captioning resource, opening up access and streamlining communication at large-scale meetings, conferences and events. As the world's foremost captioning company, in business for 33 years, VITAC had engineering capacity to build realtime transport in-house, but chose to offload the responsibility of growing and maintaining this to Ably. Ably's flexible pricing suits VITAC's system which is subject to frequent spikes in usage.
VITAC have offloaded the challenges of scale to Ably's infrastructure. VITAC's engineering team can focus on optimizing captioning technology, without having to worry about distributing the information to end users, even when thousands unexpectedly join a channel.
"For bursts in usage", says Nathan Erkenbeck, Director of Systems and Networking at VITAC, "we put all the hard work on Ably".
Nathan also describes Ably's part in meeting and exceeding stringent industry-level controls. Captions are subject to external monitoring and regulation - if minutes are missed or captions inaccurate the FCC can give significant fines to broadcast entities on behalf of the DHOH community, or lodge complaints to conferencing hosts. According to Nathan: "VITAC were looking for a provider as concentrated as we are on quality and performance. Consistent quality is business-critical".
As VITAC's CIO, Joe Antonio, says, a sense of pride in being the most reputable captioning company, combined with the fact our captions are monitored, means we "literally respond as if the world has ended if there is a problem". VITAC expect the same from external providers, the reliability of Ably's network, as well as Ably's hands-on, collaborative approach to running systems has cemented a good partnership.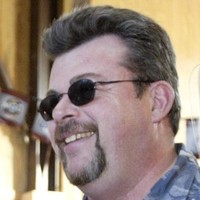 Milestones at-a-glance
---
50 million
deaf or heard-of-hearing Americans in the community
3 million
children learning to read are helped by captions and transcriptions
525,000
hours of live captioning each year
75,000
pre-recorded programs
8000+
concurrent participants in high-stakes global conferences
30,000
messages per second