Ably was the delegate sponsor at GopherCon UK this year and we had a great time. The conference was held in The Brewery, London. For many of our team members it was the first physical developer event they had been to in almost two years.
Whilst I am thrilled to be returning to face-to-face interaction and the depth of conversation they enable, I certainly forgot how early a start physical events are. Thankfully, the barista service being stationed in the delegate lounge meant drinks were never more than a few footsteps away. It seemed like I wasn't the only one who appreciated the coffee!
Highlights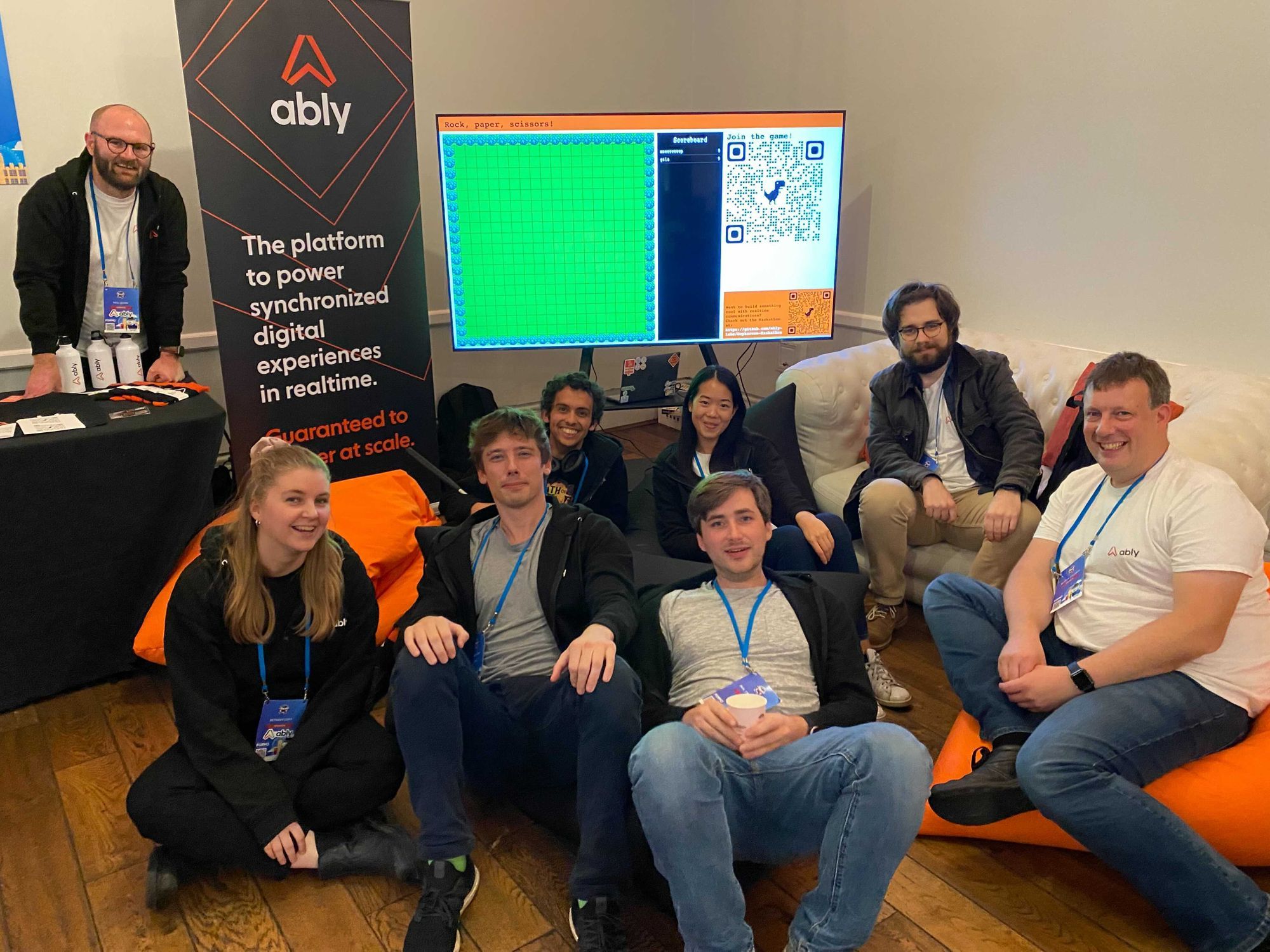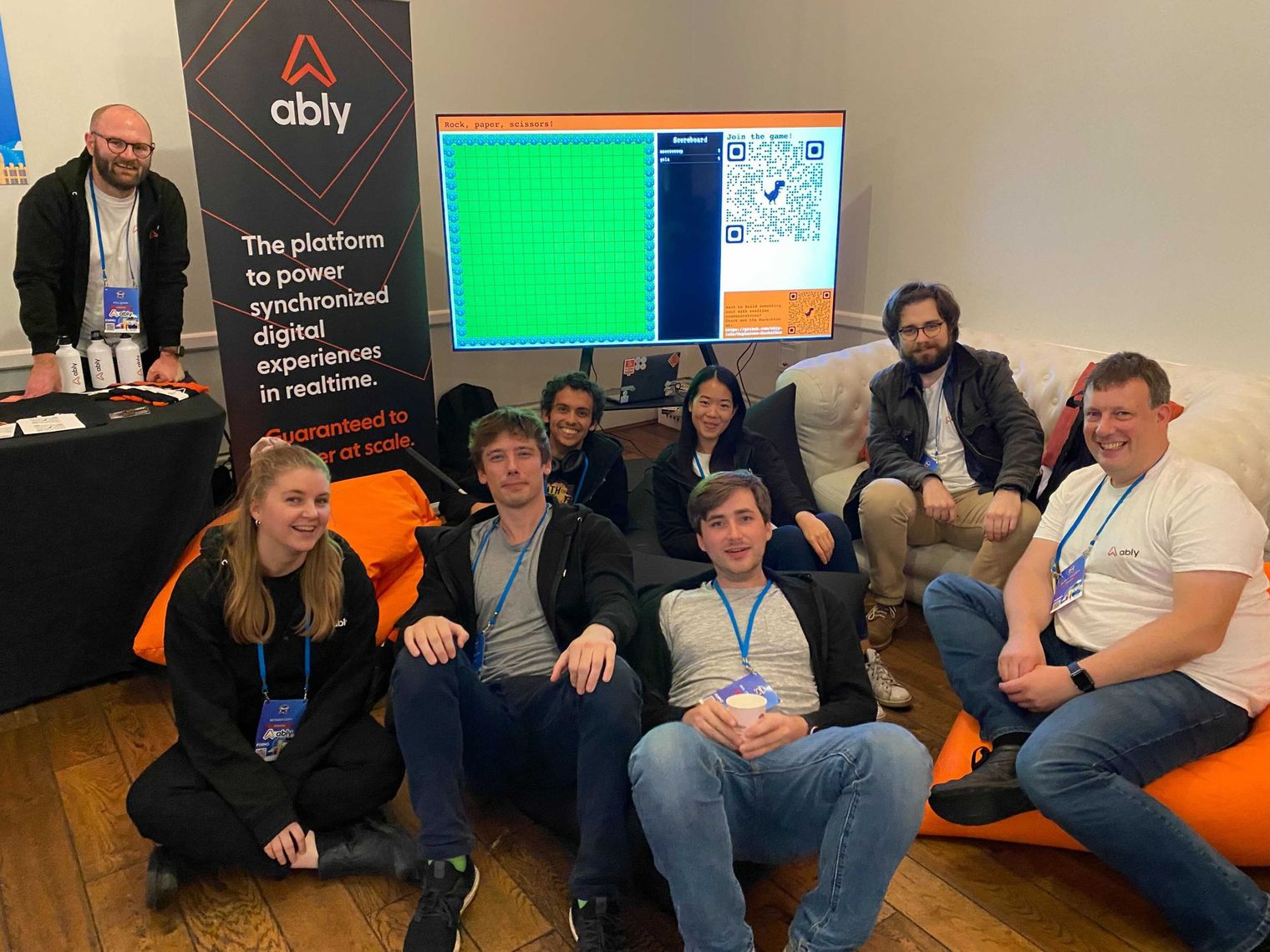 The conference had two keynotes each day; Go Large! by Bryan Boreham and Zero to OpenFaaS in 60 months by Alex Ellis on Monday. Software development reimagined by André Eriksson and Scaling Using Go by Adam Hicks on Tuesday.

Up first today is André Eriksson @_eandre with our morning keynote - Software Development Reimagined #gopherconuk pic.twitter.com/Gm4YNHtExb

— GopherCon UK (@gopherconuk) October 26, 2021
The two tracks also featured talks including Distributed Face-recognition running on Kubernetes, Instrumenting Go applications with Open Telemetry and Optimizing Go for Clouds to name a few. The talks were recorded and we will update this post with them once they are published.
What We Got Up To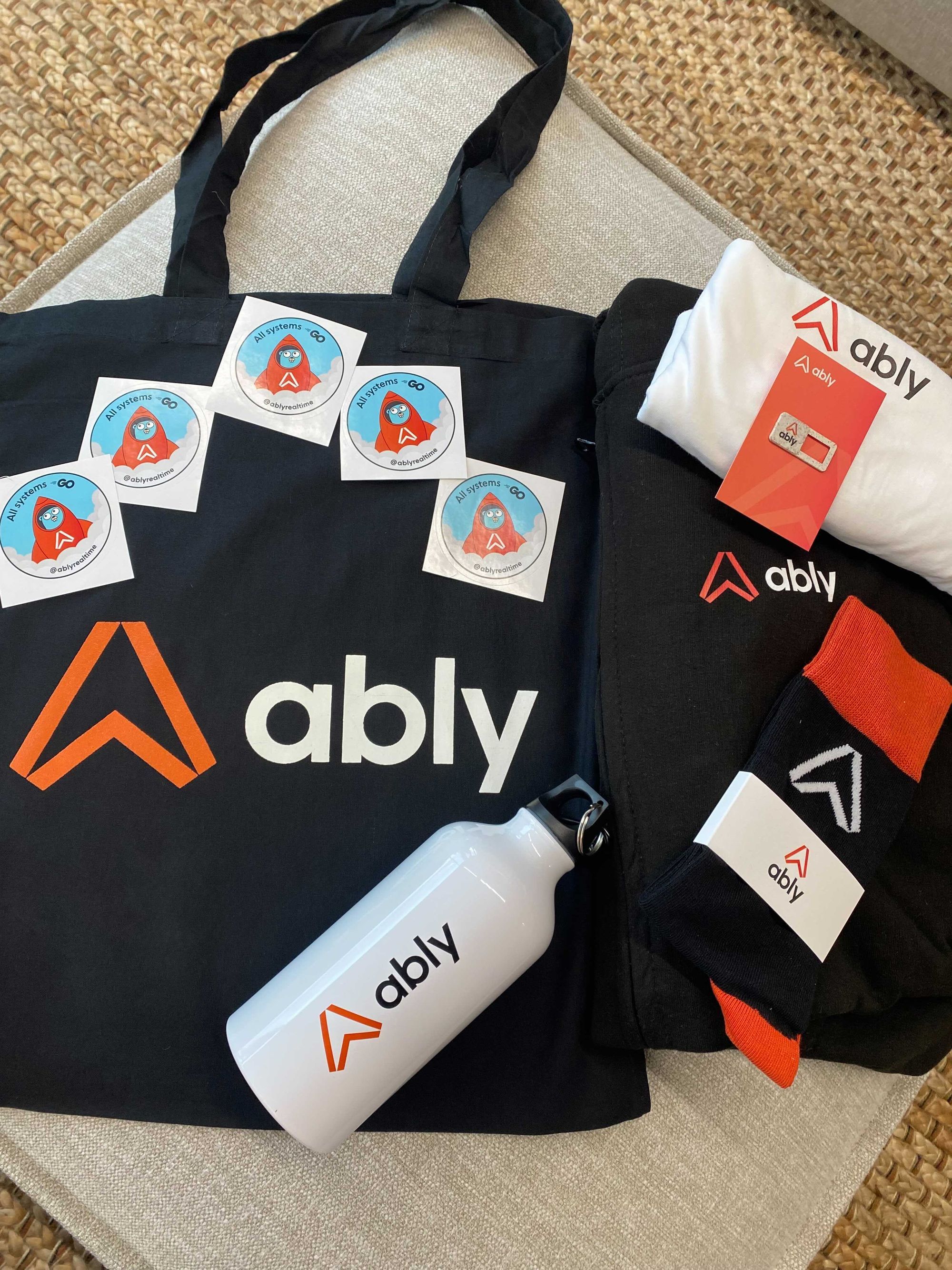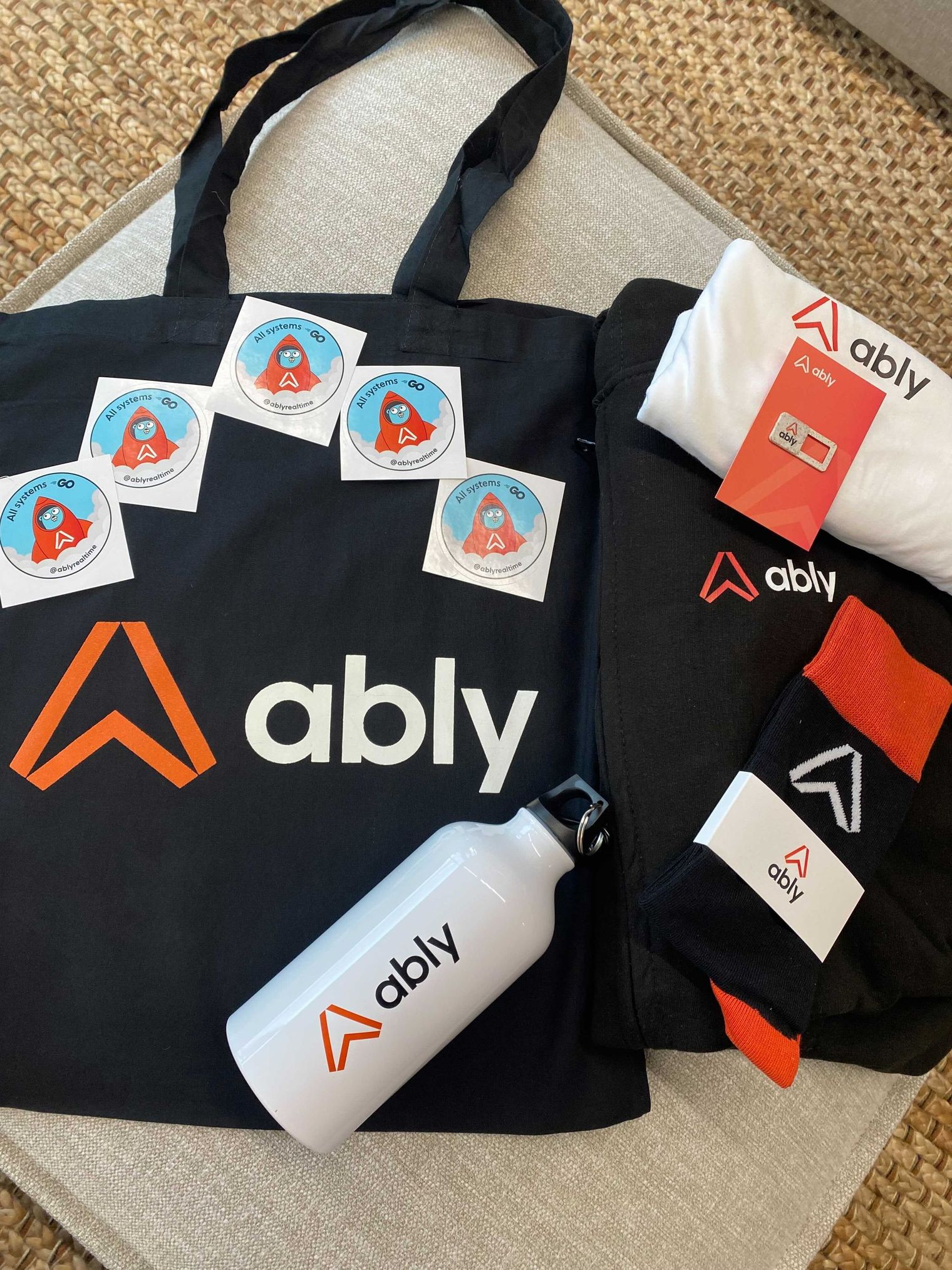 There was a lot going on at GopherCon for Ably (including some eye-roll inducing Go puns between our team members), some of our Ablyans attended for learning and development purposes, being Gophers themselves, whilst others were in the delegate lounge to represent Ably and help run the hackathon that we challenged attendees to. The overall winner of the hackathon was Ably Text, the project was based on Teletext and used our API to broadcast tweet counts for a given hashtag in realtime, you can check out the entry here.
The overall winning @gopherconuk hackathon submission from @alttafhussain & @e_harrod was Ably Text ?. Based on Teletext and using our API, check out the entry here: https://t.co/JhPLpBeAai ?

Let us know if you ever found your holiday or anything else via Teletext ? pic.twitter.com/A09koE81Ve

— Ably Realtime (@ablyrealtime) November 9, 2021
Our Developer Relations Engineer Tom Camp also gave a talk on making a basic chat app with Go and Pub/Sub, you can view his slides here.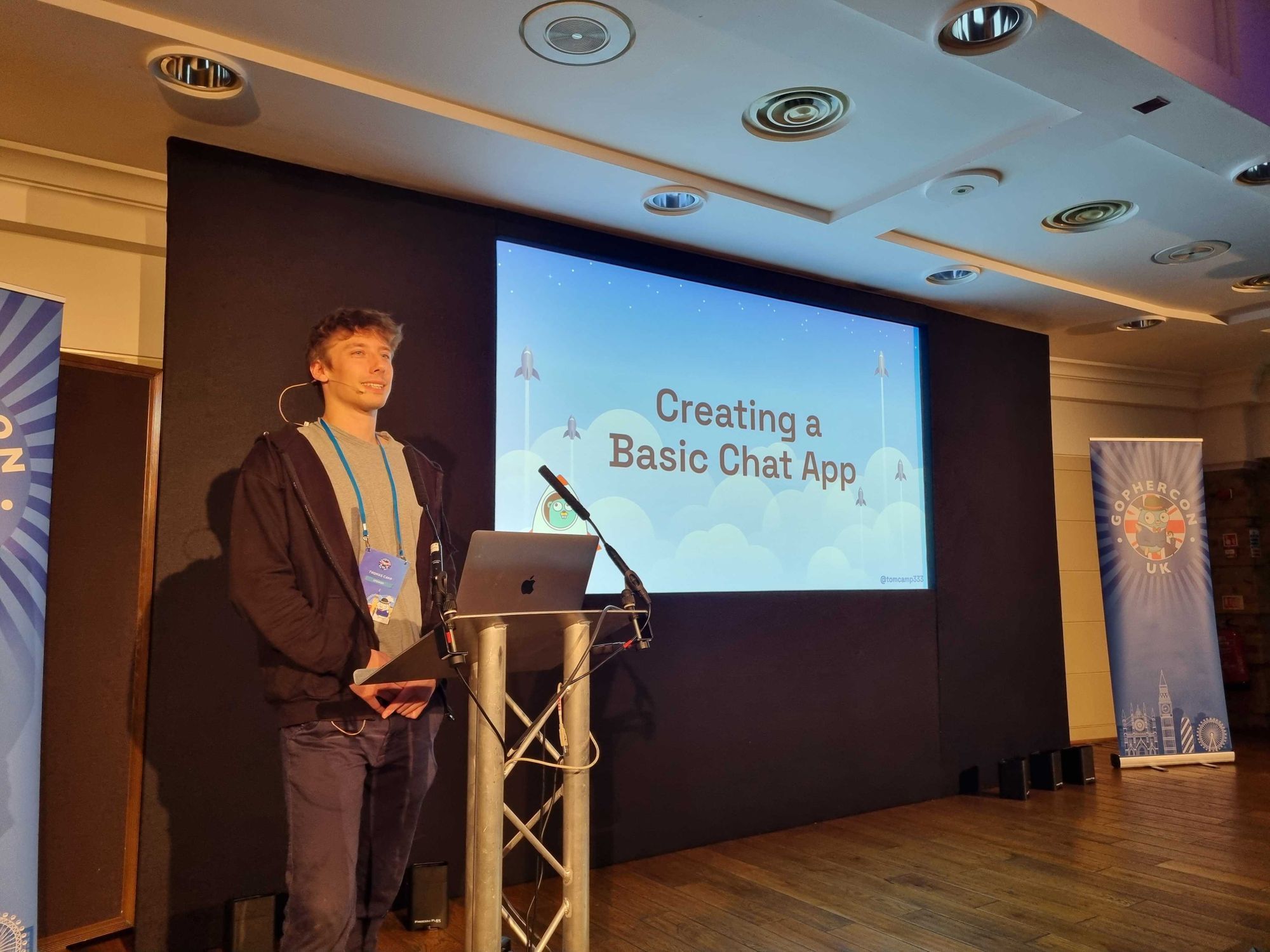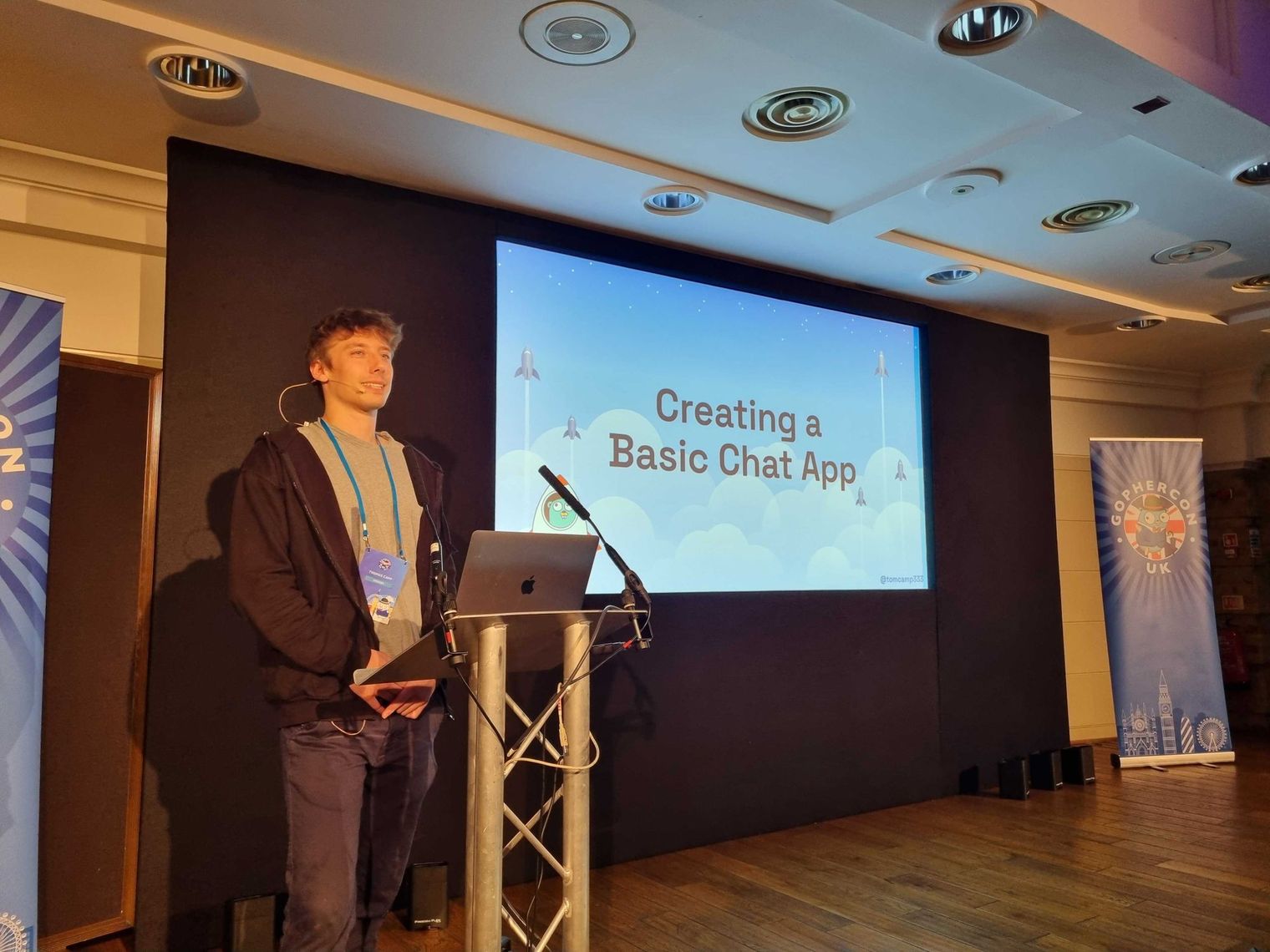 Thanks to everyone who attended my talk on making a basic chat app with Go and Pub/Sub yesterday at @gopherconuk! My slides are up for anyone who'd like to read through them: https://t.co/lE5VEviIgR ?

— Thomas Camp (@tomcamp333) October 27, 2021
We also had a lot of fun playing rock, paper, scissors with attendees using Ably and Go. If you attended and got caught out with the changing icons right as you were about to win and get a point, just know that you are not alone! You can view the source code for it in the GitHub repository.
Conclusion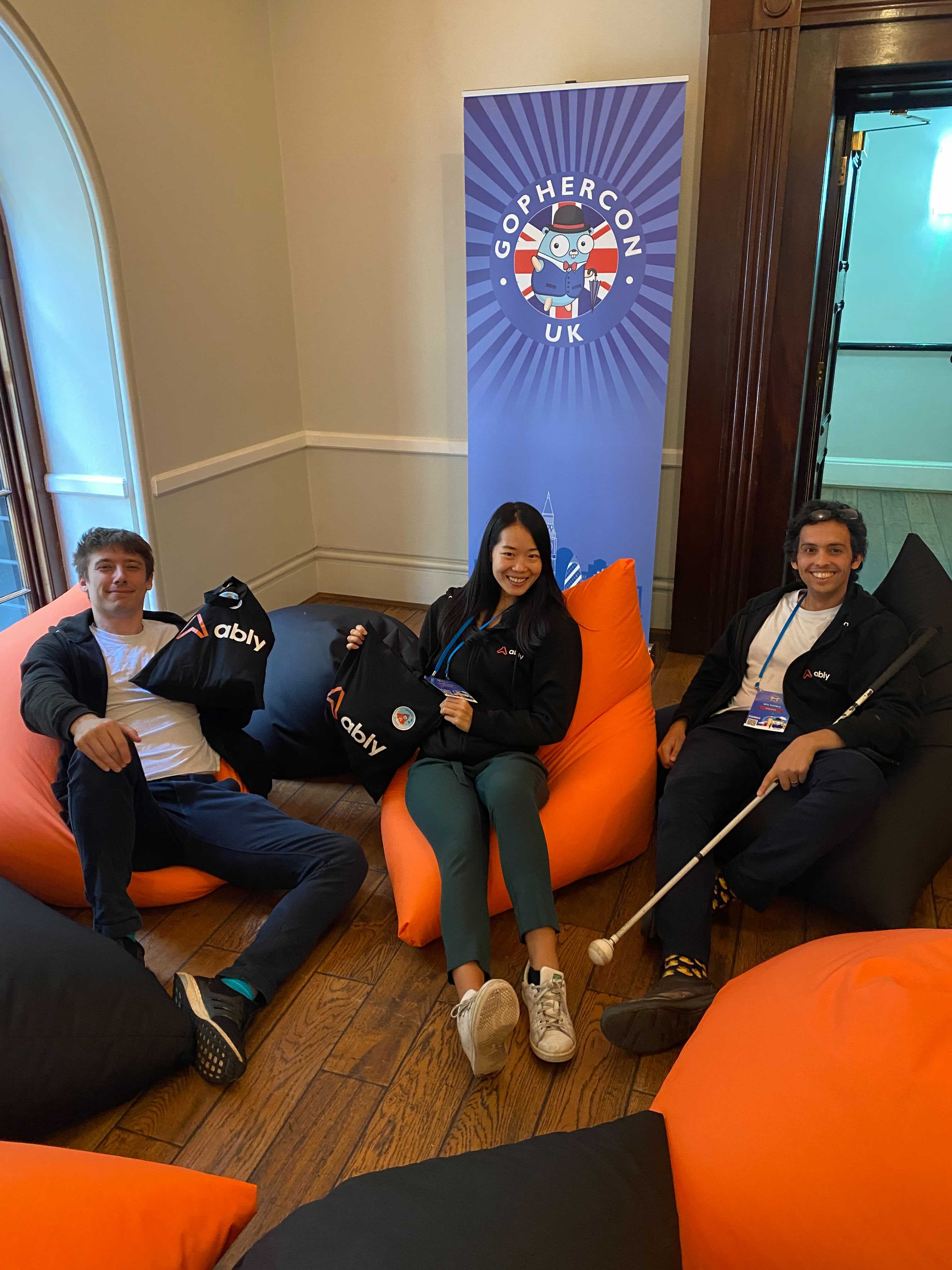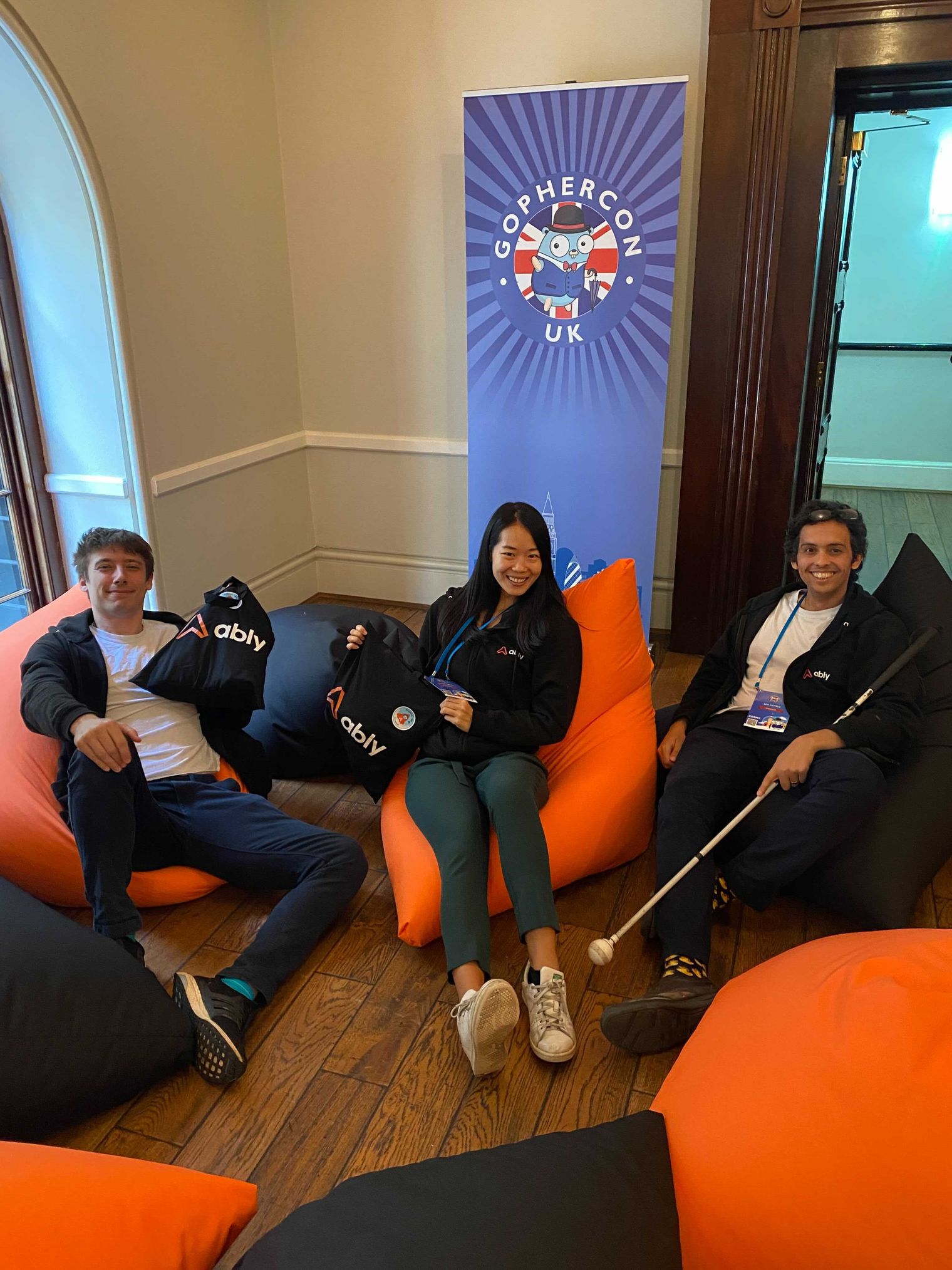 It was a wonderful couple of days, our team learnt a lot, had fun socialising with everyone - including discovering who was secretly great at air hockey ? - and talking to people about how awesome Ably is!
You can keep up to date with us by following us on Twitter. If you organise an event you think we should be at, or if you have any questions, email us at [email protected].