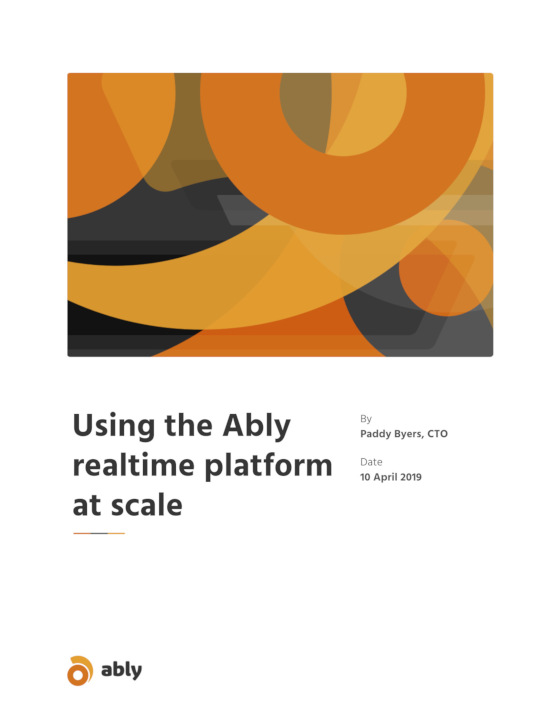 Using the Ably platform at scale
The practical limits of our horizontally-scalable platform.
Ably is designed to scale horizontally. In principle any arbitrary load can be handled. But there are always practical limits. This data sheet explores those limits and discusses how applications can be structured so as to avoid limits being a problem in practice.
Download datasheet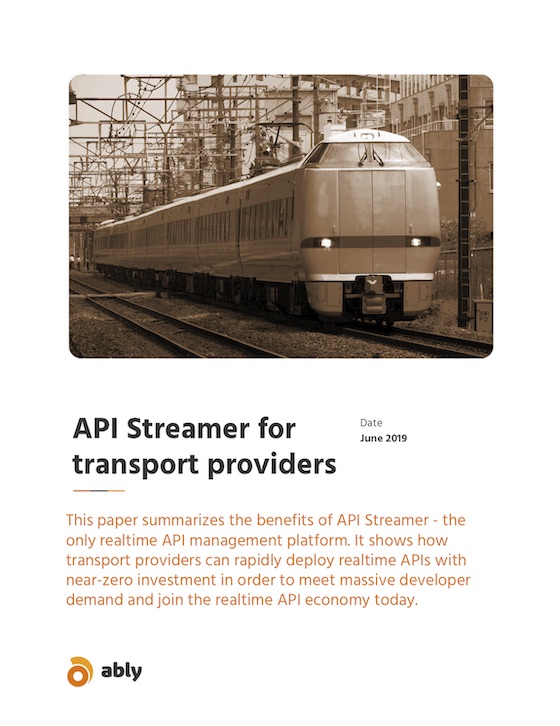 API Streamer for transport providers
This paper shows how transport providers can rapidly deploy realtime APIs with API Streamer.
Read datasheet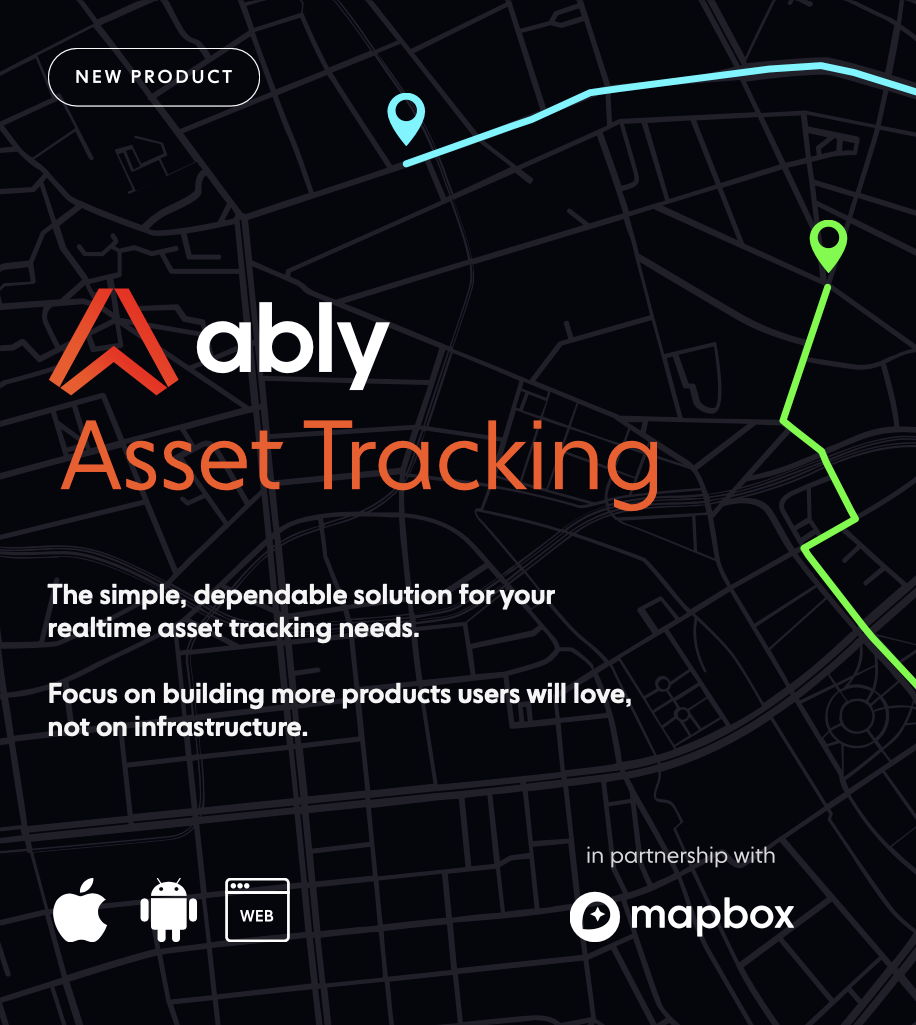 Ably Asset Tracking
A unified asset tracking solution that combines best-in-class location detection and realtime tracking.
Read datasheet
---
Companies who trust Ably to deliver their data in real time
Contact Us
Schedule a call with our team and let's talk about your use case
Schedule a call