Ably's Four Pillars of Dependability
Delivering seamless experiences to your customers is vital, that's why we created the Four Pillars.
Our mathematically modelled approach to system design guarantees critical functionality at scale by guaranteeing message ordering and delivery without sacrificing latencies, fault tolerance, or service availability.
Download datasheet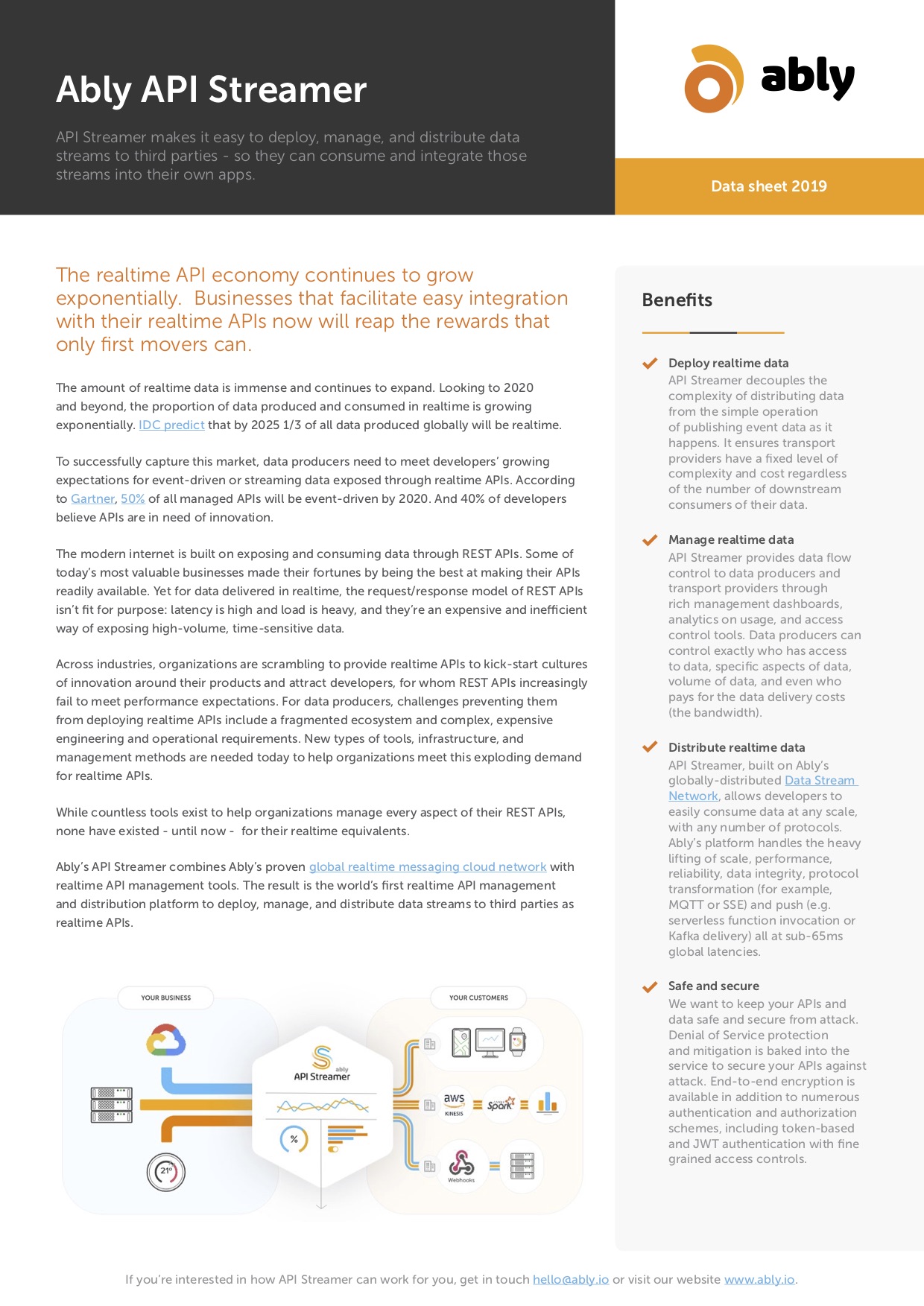 API Streamer
Deploy, manage, and distribute data streams to third-parties as realtime APIs.
Read datasheet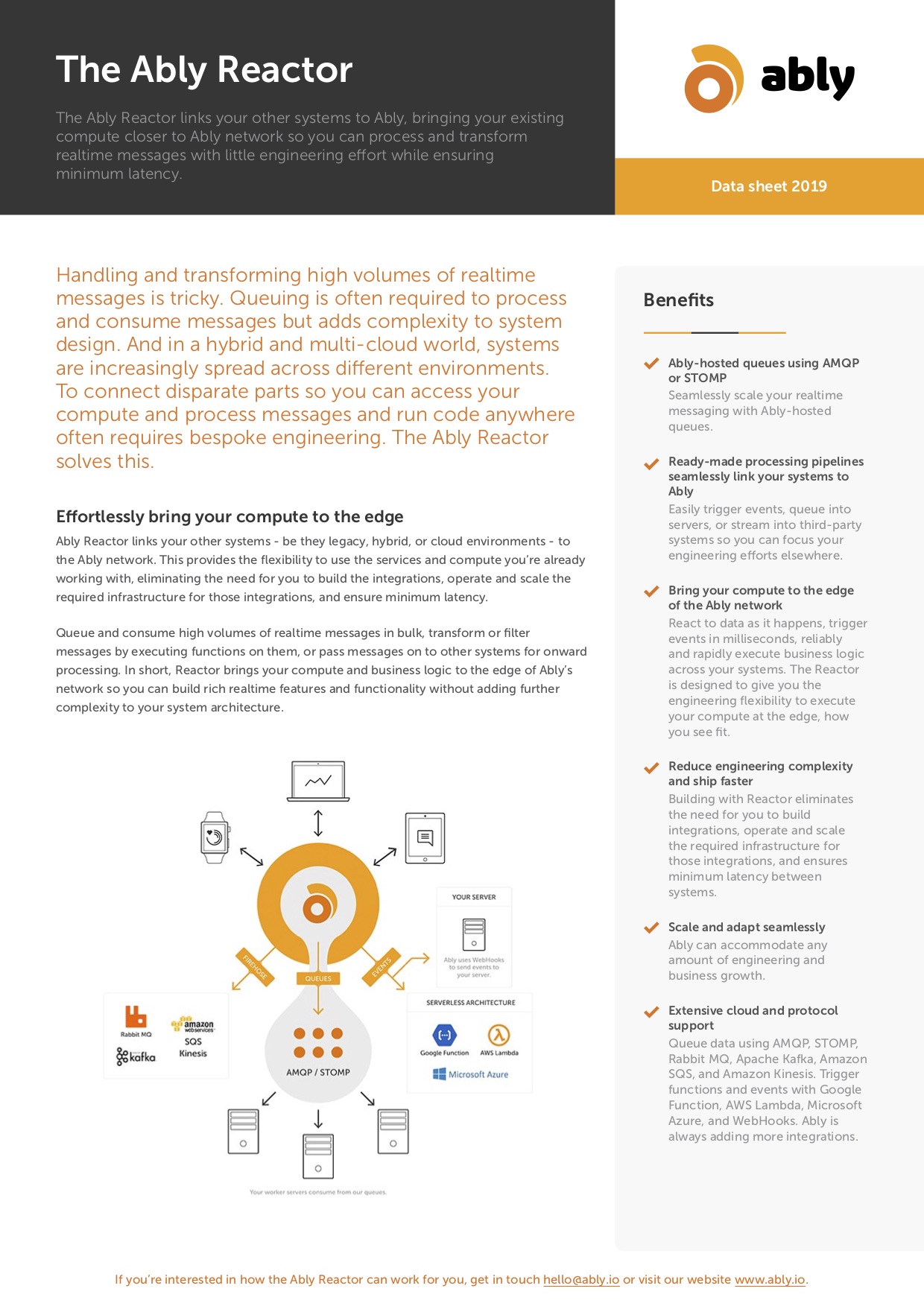 Reactor Integrations
The flexibility to bring your compute and business logic closer to the Ably network so you can process and transform data in motion.
Read datasheet
---
Companies who trust Ably to deliver their data in real time
Contact Us
Schedule a call with our team and let's talk about your use case
Schedule a call