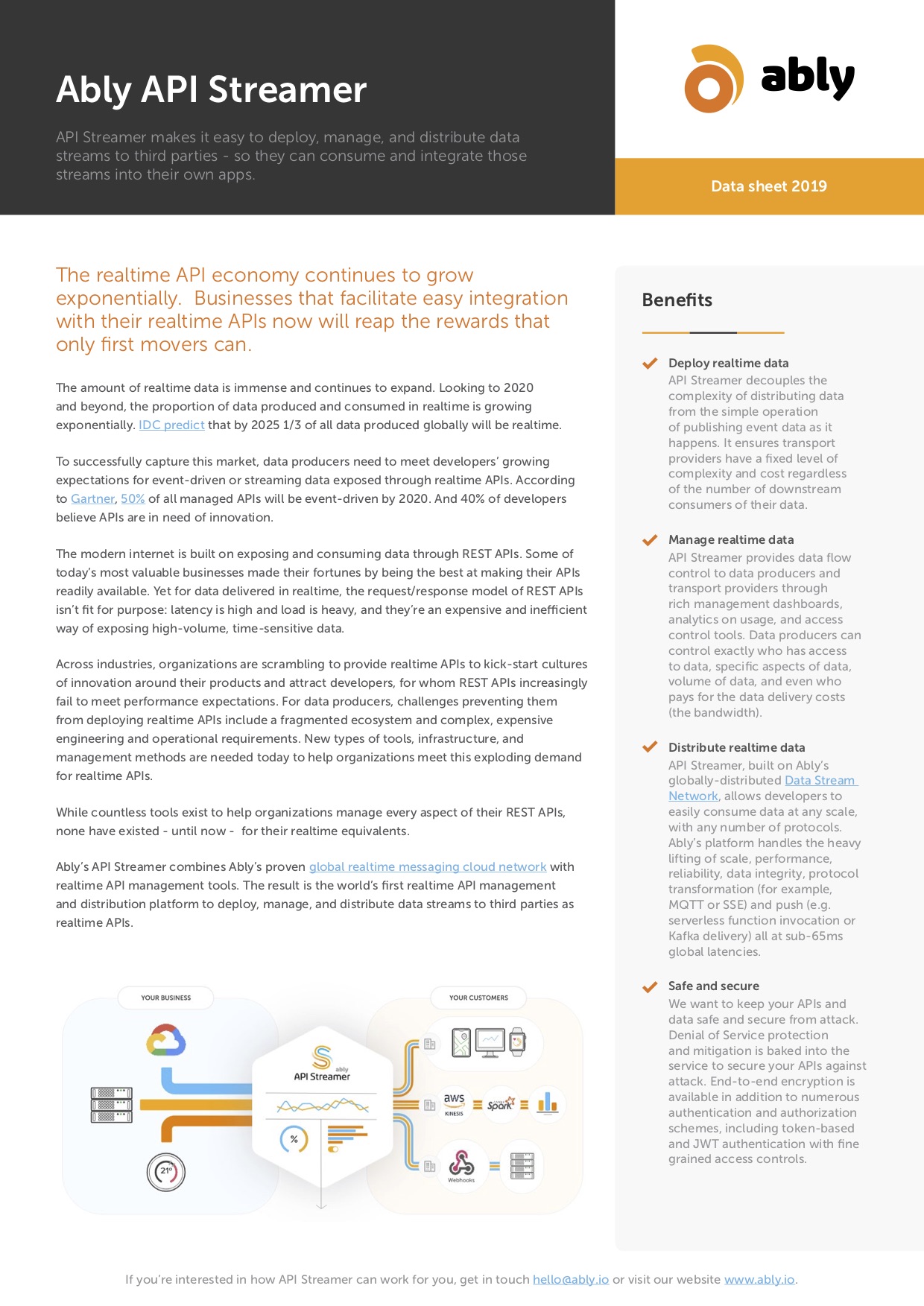 API Streamer
Expose and distribute your data streams to third parties and reap the vast rewards of exponential realtime growth.
Digital interactions increasingly play out in real time. We're entering a new era with skyrocketing demand for realtime APIs. API Streamer makes it easy and cost effective to deploy, manage, and distribute data streams to third parties - so they can consume and integrate those data streams into their own apps.
Download datasheet
Ably's Four Pillars of Dependability
We mathematically architected our system around the Four Pillars to guarantee critical functionality at scale.
Read datasheet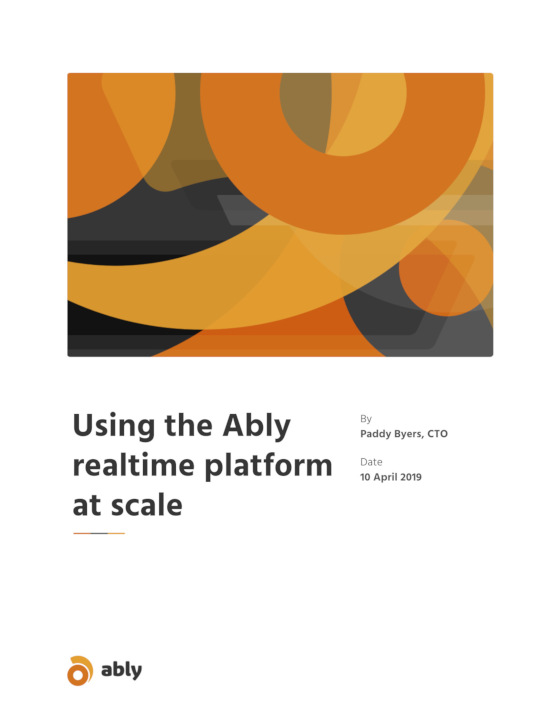 Using the Ably platform at scale
Ably is designed to scale horizontally. In principle any arbitrary load can be handled. But there are always practical limits.
Read datasheet
---
Companies who trust Ably to deliver their data in real time
Contact Us
Schedule a call with our team and let's talk about your use case
Schedule a call