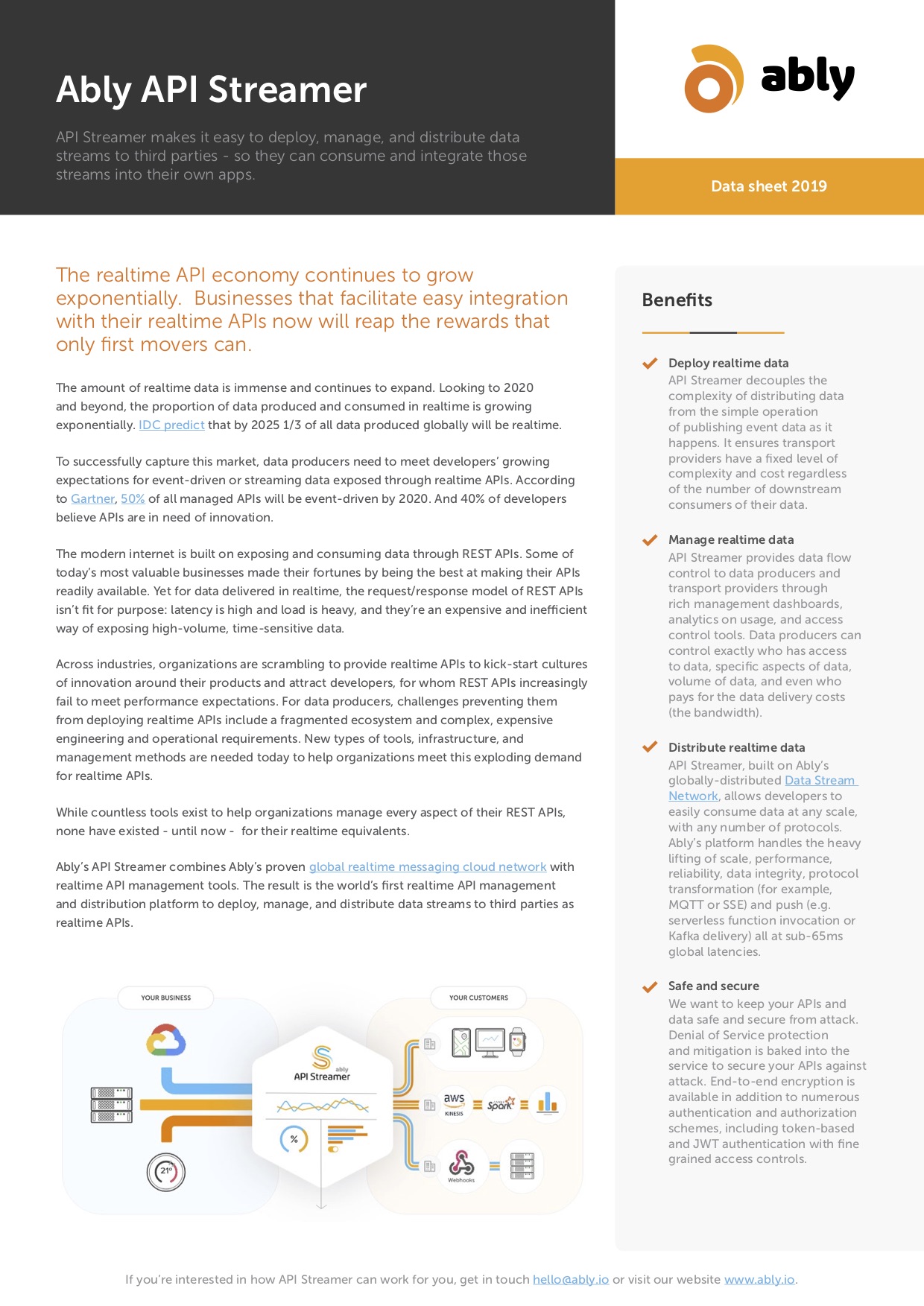 API Streamer
Expose and distribute your data streams to third parties and reap the vast rewards of exponential realtime growth.
Digital interactions increasingly play out in real time. We're entering a new era with skyrocketing demand for realtime APIs. API Streamer makes it easy and cost effective to deploy, manage, and distribute data streams to third parties - so they can consume and integrate those data streams into their own apps.
Download datasheet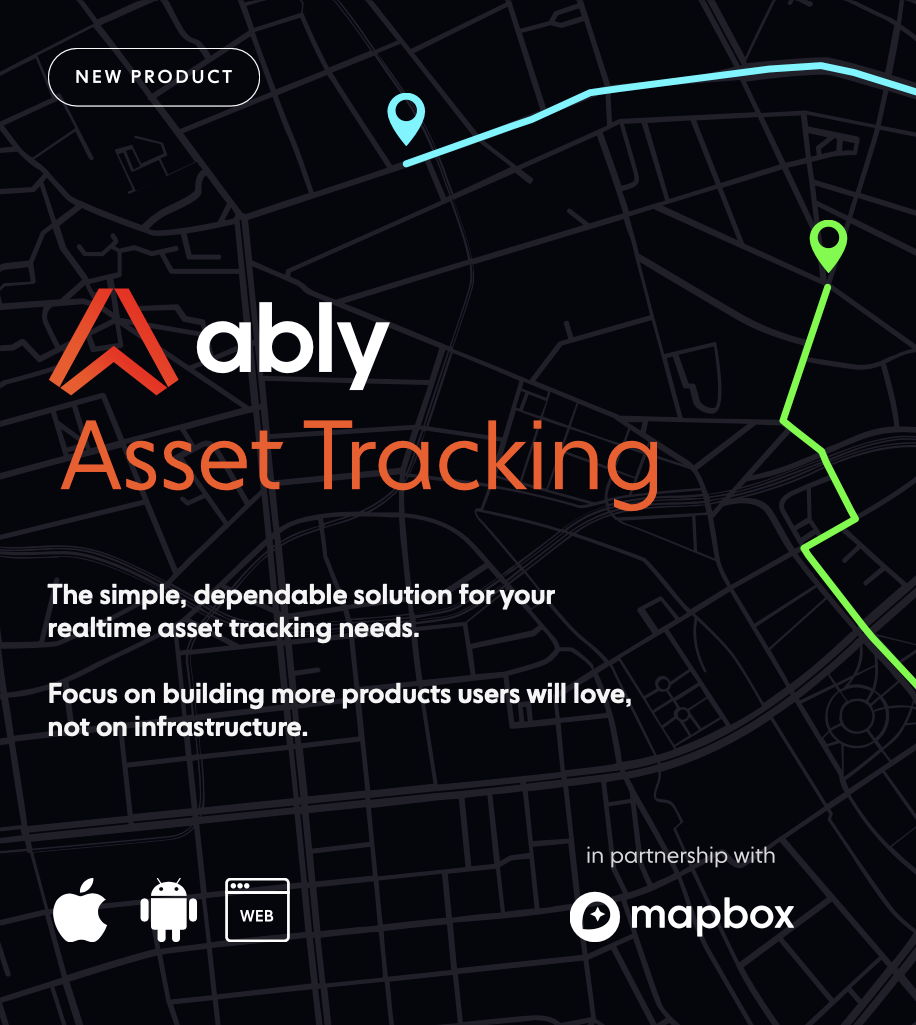 Ably Asset Tracking
A unified asset tracking solution that combines best-in-class location detection and realtime tracking.
Read datasheet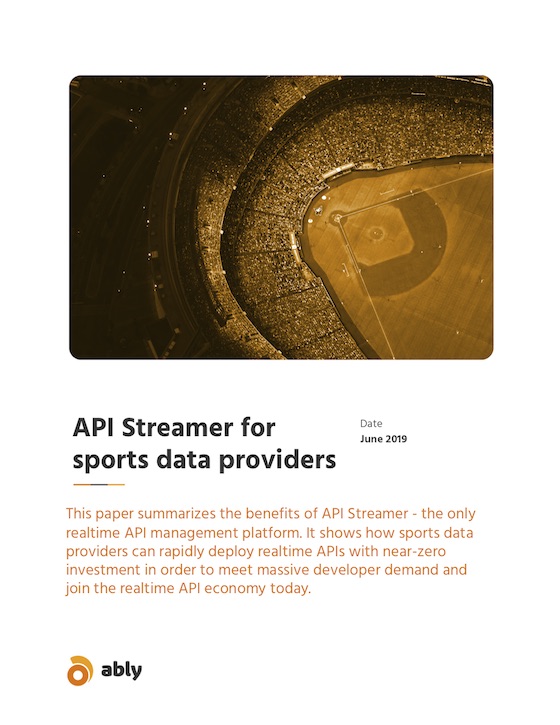 API Streamer for sports data providers
This paper shows how sports data providers can rapidly deploy realtime APIs with API Streamer.
Read datasheet
---
Companies who trust Ably to deliver their data in real time
Contact Us
Schedule a call with our team and let's talk about your use case
Schedule a call