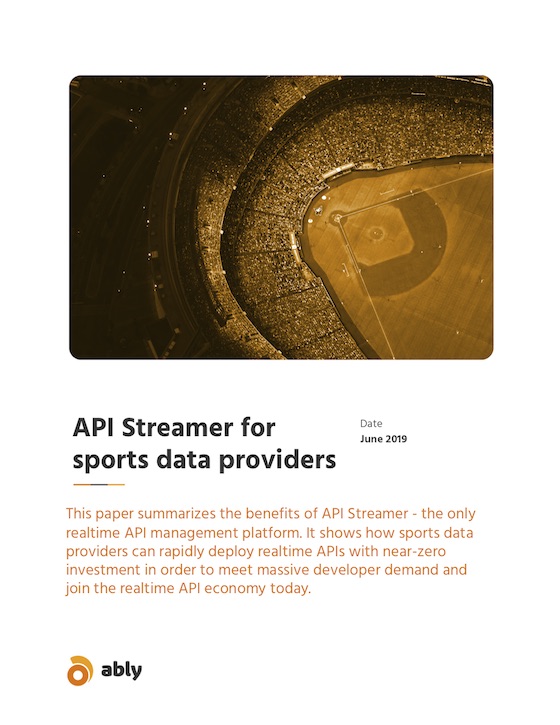 API Streamer for sports data providers
How sports data providers can rapidly join the realtime API economy today
This paper summarizes the benefits of API Streamer - the only realtime API management platform. It shows how, with near-zero investment, sports data providers can rapidly deploy realtime APIs and meet massive developer demand - today.
Download datasheet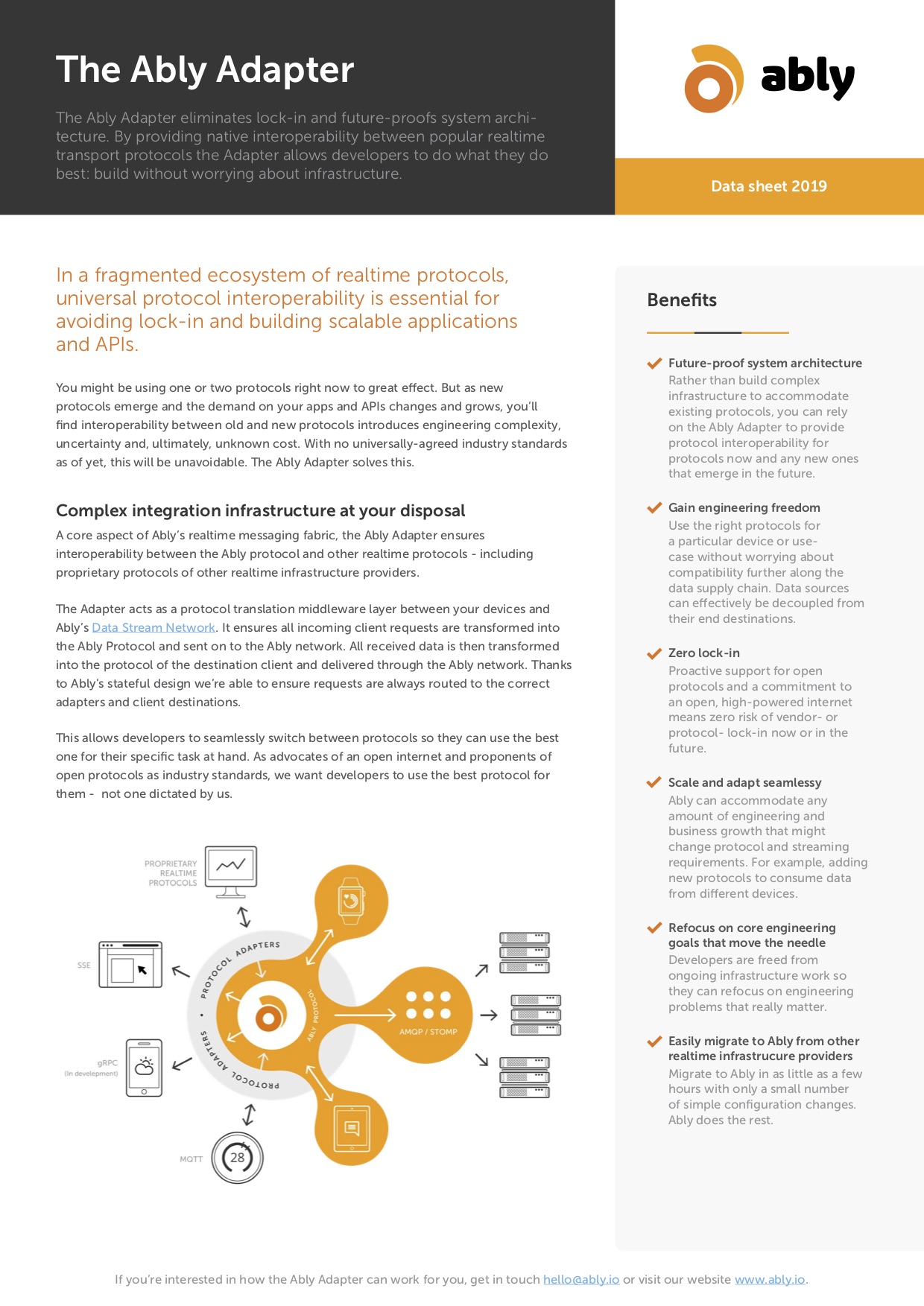 Protocol Adapters
Eliminate lock-in and simplify engineering architecture with universal protocol interoperability.
Read datasheet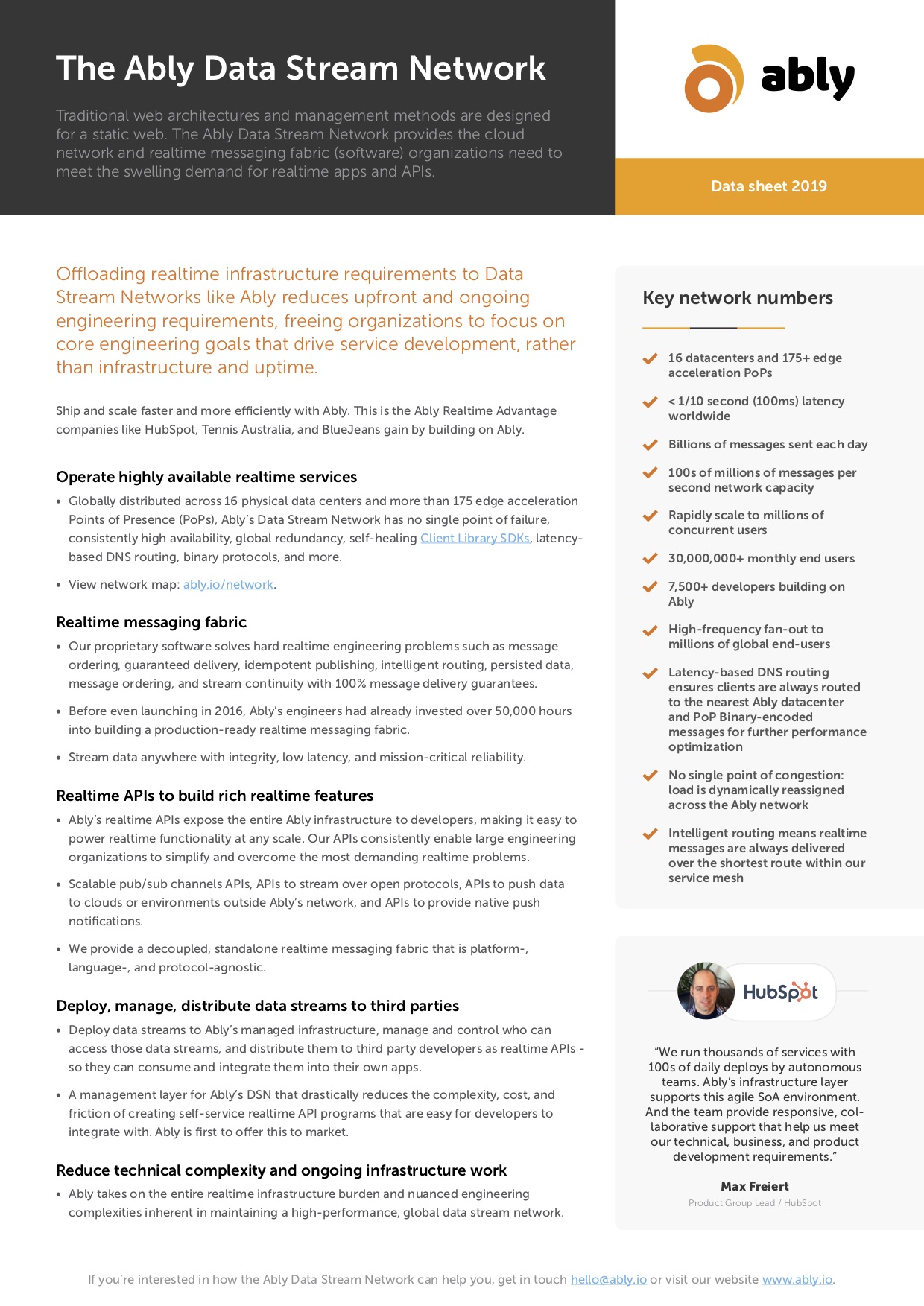 Ably Data Stream Network
Ably's realtime messaging fabric and global cloud network that forms the bedrock of the Ably realtime service.
Read datasheet
---
Companies who trust Ably to deliver their data in real time
Contact Us
Schedule a call with our team and let's talk about your use case
Schedule a call