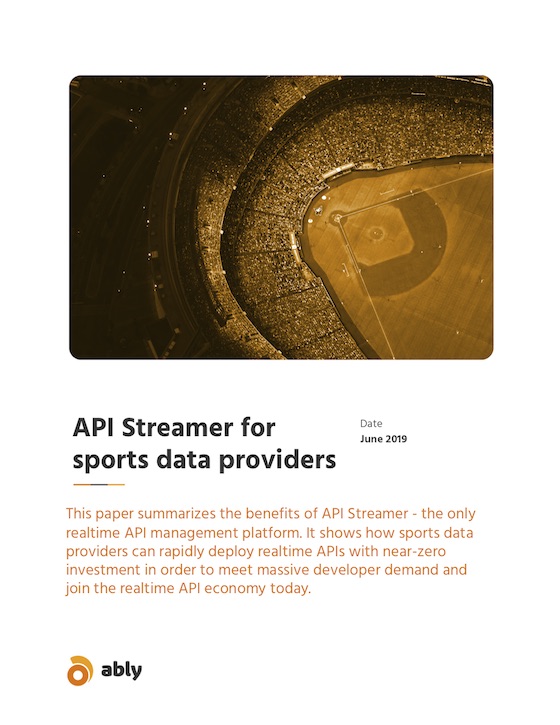 API Streamer for sports data providers
How sports data providers can rapidly join the realtime API economy today
This paper summarizes the benefits of API Streamer - the only realtime API management platform. It shows how, with near-zero investment, sports data providers can rapidly deploy realtime APIs and meet massive developer demand - today.
Download datasheet
Pub/Sub Channels
Class-leading realtime APIs to stream data from any device, to any platform, and any number of subscribers.
Read datasheet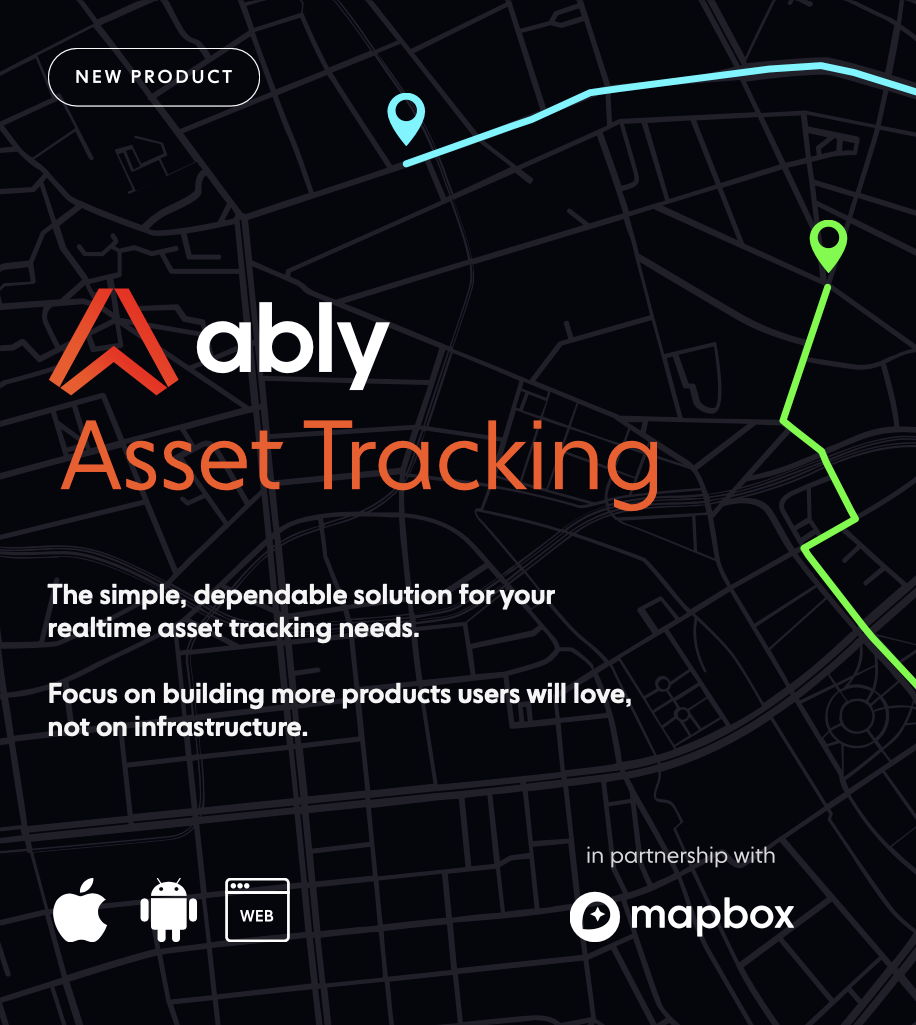 Ably Asset Tracking
A unified asset tracking solution that combines best-in-class location detection and realtime tracking.
Read datasheet
---
Companies who trust Ably to deliver their data in real time
Contact Us
Schedule a call with our team and let's talk about your use case
Schedule a call