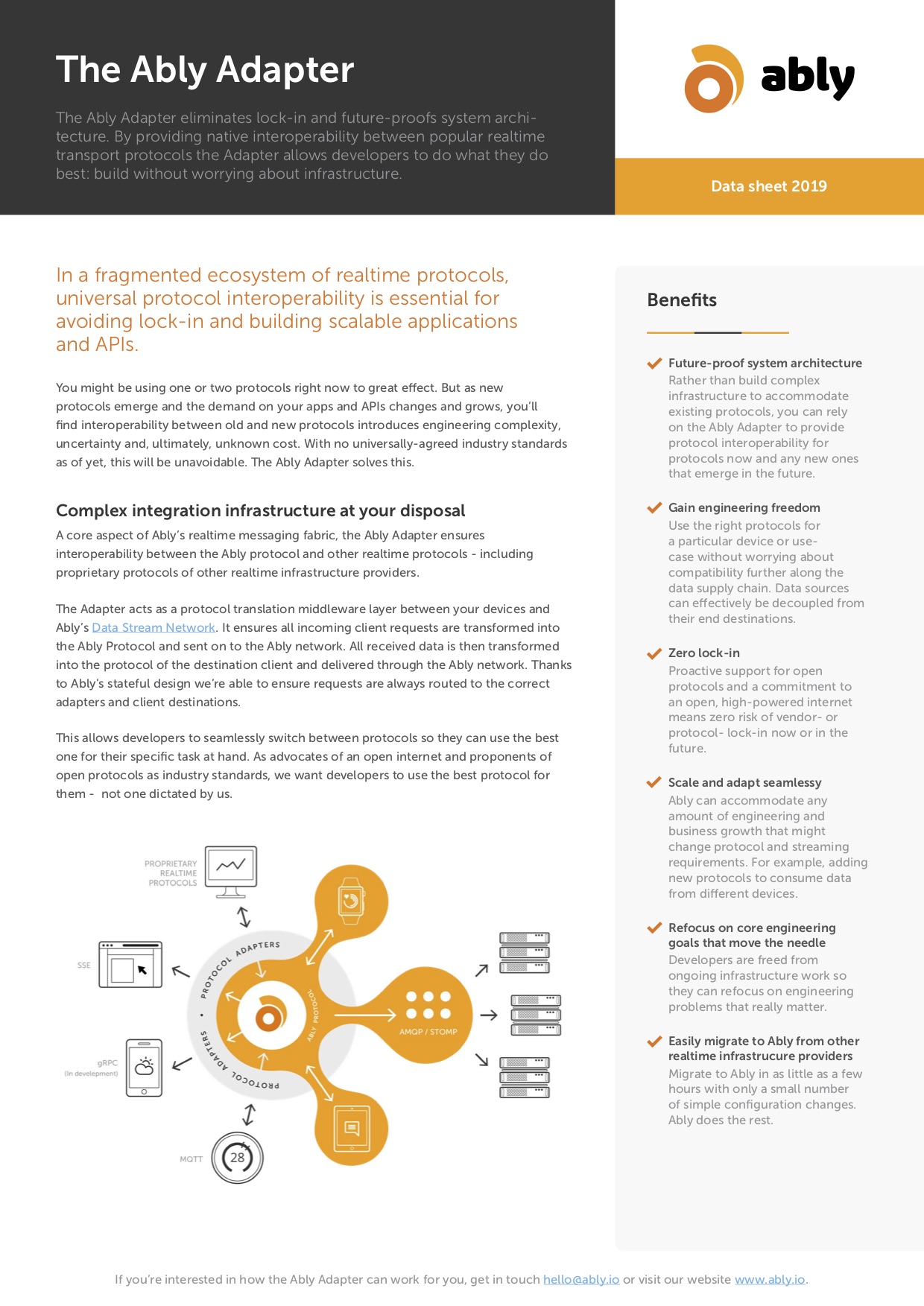 Protocol Adapters
Eliminate lock-in in a fragmented ecosystem and simplify engineering architecture with native protocol interoperability.
Future-proof your stack and free your engineers to develop in numerous directions. By providing native interoperability between protocols such as WebSockets, MQTT, SSE, and proprietary realtime protocols developers can do what they do best - build without worrying about infrastructure or integration issues down the line.
Download datasheet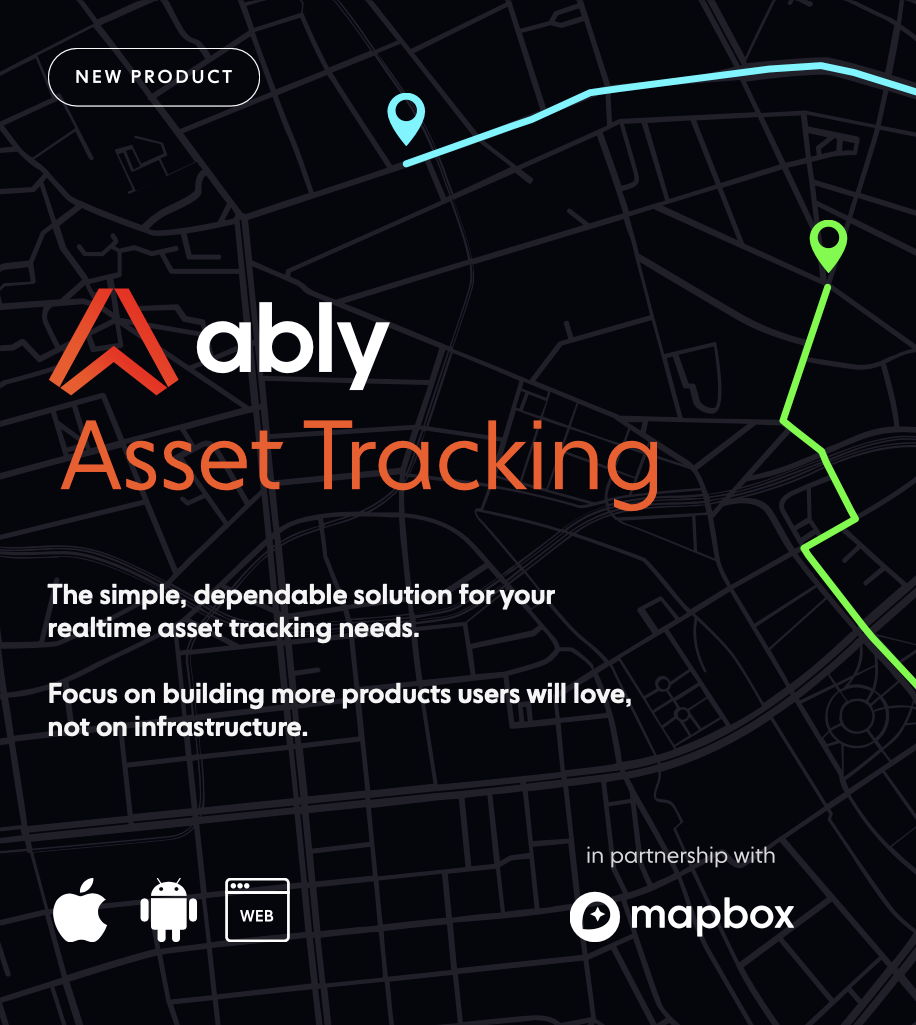 Ably Asset Tracking
A unified asset tracking solution that combines best-in-class location detection and realtime tracking.
Read datasheet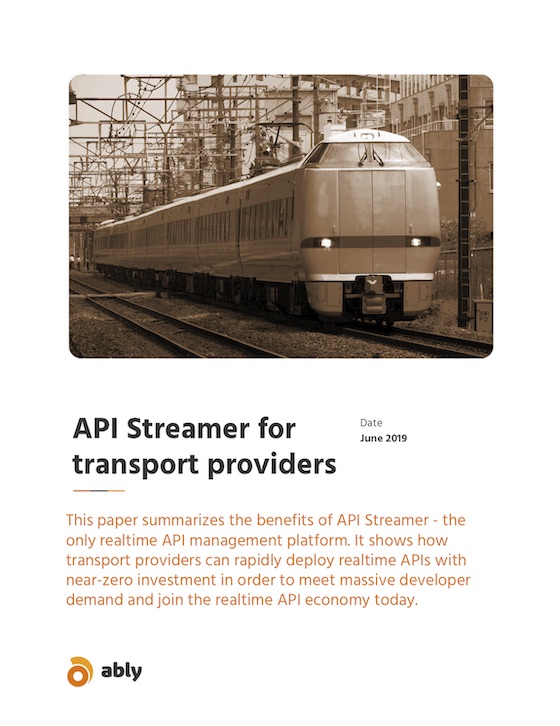 API Streamer for transport providers
This paper shows how transport providers can rapidly deploy realtime APIs with API Streamer.
Read datasheet
---
Companies who trust Ably to deliver their data in real time
Contact Us
Schedule a call with our team and let's talk about your use case
Schedule a call