ALWAYS ONLINE
Availability and uptime - guaranteed
Ably's infrastructure is architected from the ground-up to provide a resilient, highly-available network of data centers and edge acceleration PoPs. As such, for our enterprise customers we can legitimately offer 99.999% uptime SLAs, so you can focus on your core goals and not maintaining uptime.
Companies who trust Ably's nines
Powers live chat, updates, analytics, and composition for millions of users.

Delivers live scores from Australia in milliseconds to millions of tennis fans.

Makes time-critical performance adjustments mid-race.

Initiates more than 15m VoIP calls around the world for large organizations.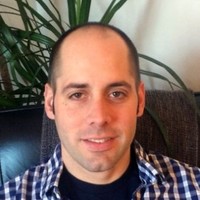 SAFETY IN NUMBERS
Ably's realtime messaging fabric
---
Our infrastructure is spread over 7 isolated data centres and 385 edge acceleration points of presence. Each data centre can operate in isolation if necessary should there be network issues outside of our control.

Every active channel in our realtime messaging fabric has a primary and secondary co-ordinator across two data centres in the same region, and at least one primary server in a geographically separate region. This means at any point in time there are at least three copies of the system state and data that can be recovered should any server or region go down.

All account state, authentication keys and tokens, and statistics are replicated at least six times across six data centres and three regions.

All persisted messages are replicated at least three times in at least two data centres across at least two regions.
YOUR FIRST LINE OF DEFENCE
DoS protection
---
We can deny detect and deny invalid connection attempts at the edge of our network ensuring our core infrastructure is unaffected.

Our near-limitless scale means we can mitigate huge increases in traffic and defend against DDoS attacks - so you benefit from our scale as attacks have no effect on your own servers.

Low TTLs on DNS routing means we can route real users away from data centres under attack.

We rate limit requests by account, app, token, key and IP address.
FAIR TRAFFIC CONTROL
DNS-based latency routing
---
We use DNS latency based routing and health checks to ensure that clients are automatically connected to the locally available data centre. All DNS has a TTL of 60 seconds so a data centre becoming unavailable will within a minute have traffic routed to one of our other 7 data centres.
Our client libraries provide an additional level of DNS redundancy across two registries and domains. If our DNS latency based routing, or even our entire ably.io domain becomes unavailable, the client libraries will find a suitable data centre available on our backup domain ably-realtime.com
ALWAYS ONLINE
99.999% uptime SLA
---
With our physical global presence across regions and data centers, our extensive DoS protection, realtime messaging fabric, and DNS-based latency routing we're able to legitimately offer 99.999% uptime SLAs to our enterprise customers.

Whilst we aim to achieve 100% uptime, it's possible we might not achieve this as we're dependent on numerous third-party network services. We'll always keep our service status page up-to-date with any incidents while we work around the clock to fix and remedy against any issues that may arise. And we'll always be honest and transparent about our actual uptime.
Should we fail to meet our uptime guarantee, then every paid customer will be entitled to a refund based on the amount of down time and your service fee for the month.
Unrivalled performance, availability, and reliability
Organizations choose to build on Ably because we ensure high availability and mission-critical service reliability.
Click on a datacenter pin to check the latency from your location:
No. of datacenters
at location

0 > 50ms

50ms > 100ms

100ms+

Edge acceleration point-of-presence (PoP)
From your location:
Calculating latency
Your closest datacenter is:

Loading datacenter location

Your closest edge acceleration PoP is:

(loading endpoint location)

(loading endpoints)
---
More Locations:
Loading locations
Learn more about our network
Secure and reliable
A platform you can trust at every level
Service status over the last 90 days:
Safe & Secure
Enterprise-grade security for your organizational peace of mind
---
TLS and AES256 encryption

EU GDPR compliant

EU and US-only data storage

SOC 2 Type 2 audited*

HIPAA compliant
Read more about security