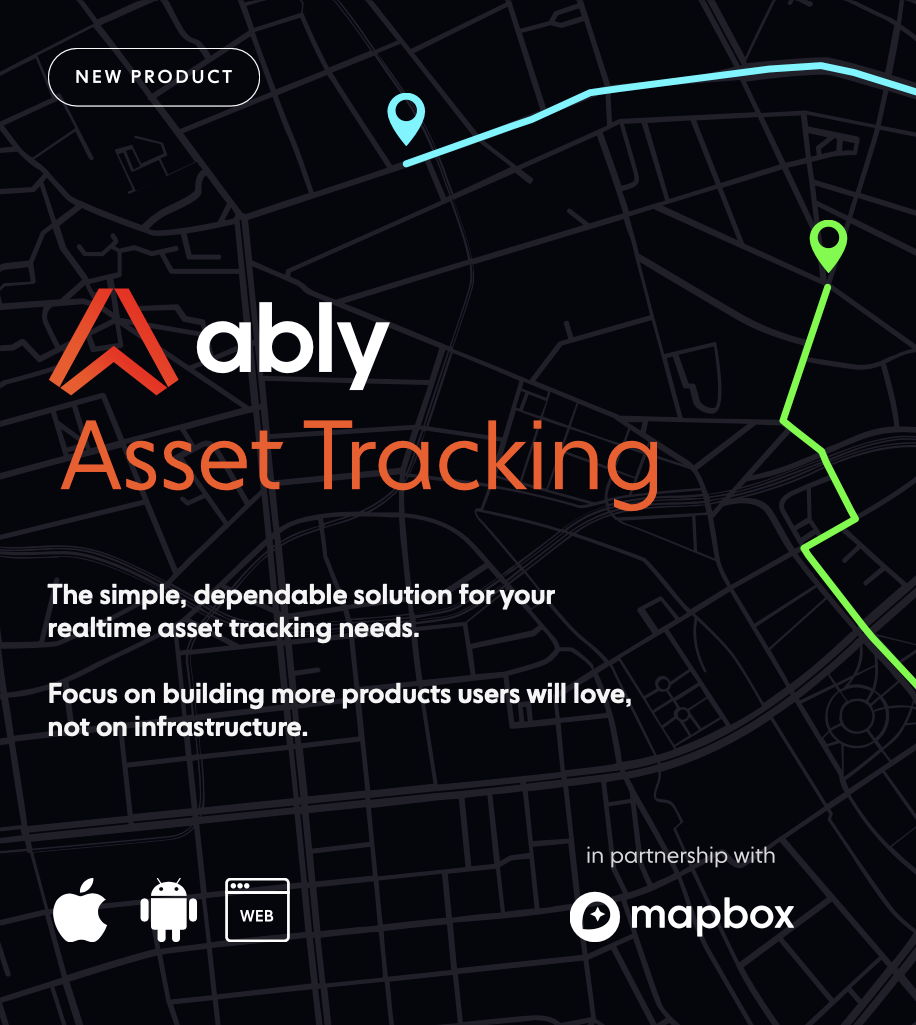 Ably Asset Tracking
Capturing reliable location data and transmitting it in realtime is a time-consuming and expensive problem to solve for app builders.
Ably Asset Tracking is optimized for delivering smooth user experiences across last mile logistics, food delivery applications, and urban mobility services. As a fully managed cloud-based solution, it simplifies architecture, engineering, and code complexity, enabling you to focus on developing your core capabilities and features.
Download datasheet
Ably's Four Pillars of Dependability
We mathematically architected our system around the Four Pillars to guarantee critical functionality at scale.
Read datasheet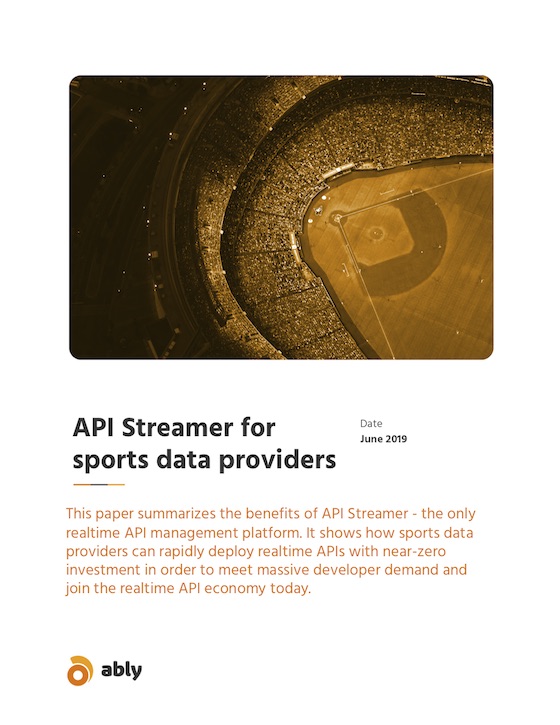 API Streamer for sports data providers
This paper shows how sports data providers can rapidly deploy realtime APIs with API Streamer.
Read datasheet
---
Companies who trust Ably to deliver their data in real time
Contact Us
Schedule a call with our team and let's talk about your use case
Schedule a call