Case Studies
Homestay.com
Powering realtime communication for travellers and local hosts using instant chat and video enabled by WebRTC

About Homestay.com
Homestay.com is an online accommodation platform that was born out of a vision of taking an offline industry online and making homestays a popular choice of mainstream leisure travel accommodation. Currently it allows guests the chance to live like - and with - a local with more than 50,000 homestays in over 160 countries and to discover a truly authentic travel experience.
Homestay.com Use Case
Reliable realtime data delivery key when connecting travellers and local hosts
Part of having a truly authentic experience as a traveller is having the chance to connect directly with the local host and ensure a realtime flow of communication. As Homestay.com is a home of more than 200K guests and facilitates over 2.5M messages between hosts and guest, having a reliable realtime data delivery partner to secure the connection of devices to users and usage of channels is critical.
When travellers are browsing across the platform and searching to connect with the local homestays, a text chat window powered by Ably push notifications allows for the chat windows to be synchronously present especially when changing the state of the request. The flow is ensured using the unique connection state recovery that enables that no chat is missed or interrupted allowing for reliable and secure bookings.
Using WebRTC to power the Video chat on Homestay.com, Ably Realtime core helps synchronize the exchange of events and messages in realtime.
Key Technologies used

Connection State Recovery

Realtime user state

Encryption

Mobile and Browser Push Notifications
The Ably Solution
Protocol Connector and flexible self-service usage makes Homestay.com autonomous
The exponential growth of users on Homestay.com and the fluctuation in terms of usage required a more flexible way of using a Data Stream Network to power the chat and video infrastructure of the team at Homestay.com.
This is where Ably was able to help in providing a customized self-service usage and ensure that as a critical part of the communication within the platform, users can easily connect using text chat and video while taking advantage of the unique features of the Ably platform.
"We chose Ably for its granular pricing structure, we can pay for our exact usage and not some arbitrary plan with arbitrary limits. In the past, the vendor we were using kept us in a tier plan where we overpaid capacity by almost 3x and we had nowhere to go, because the lower pricing tier imposed limits slightly below our usage and they completely failed to provide us with a commercially sane solution. Ably's pricing model means that we can grow - or retract - our usage and pay fairly while taking advantage of its powerful realtime features." comments David Ramalho, Senior Developer @ Homestay.com.
Furthermore, the convenience of the protocol adapters ensures that Homestay.com can easily choose the right protocol for the job and migrate to Ably with ease while maintaining autonomous realtime flow.
Looking to try out HomeStay.com? You can book homestay accommodation worldwide or sign up to list your spare room at www.homestay.com.
Milestones at-a-glance
---
2.5m
Messages sent between hosts and guests
50k+
Homestays across 160+ countries
200k+
Guests from 195 nationalities
8.5/10
Average TrustPilot rating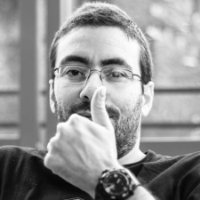 Homestay.com relies on Ably for